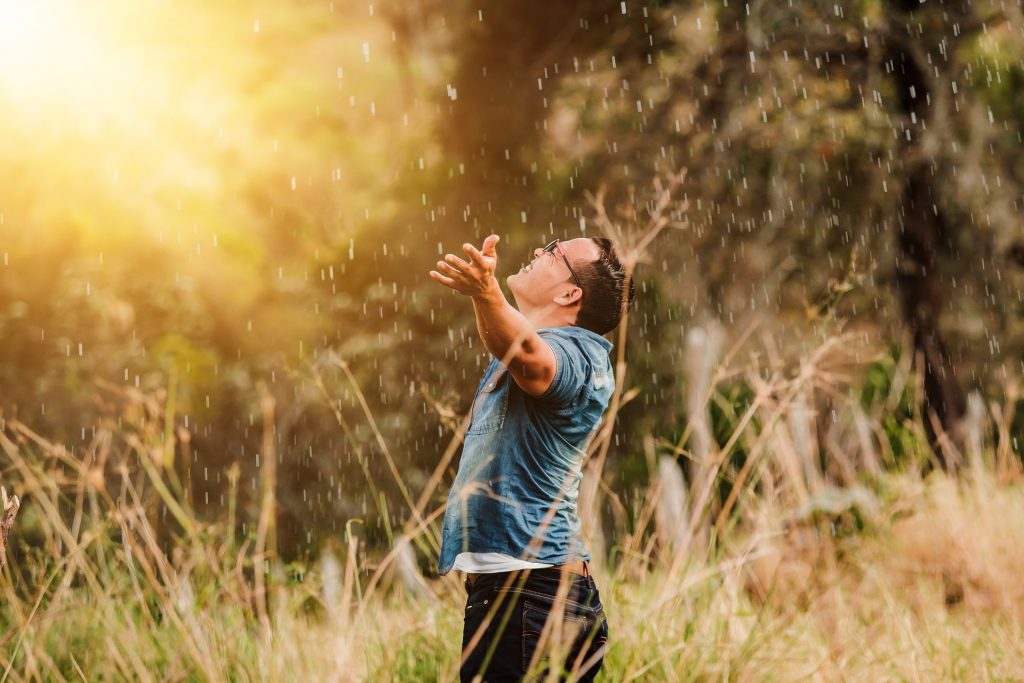 The deeply religious know they need more
I'm hungry for the Jesus I read about in the Gospels. I miss, dread, forsake, neglect, and crave him.
And that hunger, even with its ambivalences, has, surprisingly, only sharpened over the last two years, as I've worked on projects surveying current books that explore the relationship between Christianity and literature.
There's a wide variety out there, academic criticism as well as creative work. I'm writing this essay to try to figure out why I feel emptier after such sampling, not fuller. I am moved by individual books, sometimes deeply; but I end the process restless. The aftertaste is flat, drifts sour ever so slightly. That is uncomfortable to admit. Each of these books is earnest, and most of them are urgent. They are giving their authors' hard-won answers, or hard-won questions that answer back to illegitimately constrictive dogma. They are the best we are producing at the moment. And they do not satisfy me.
I'm speaking of a general feeling. There are exceptions. I'm trying to avoid naming authors, but one notably positive exception might start with a P and end with an aulcontino, or an M and an artinschleske.
Most of the books respond carefully to the postsecular moment, the major category within which literary studies engages religion presently. The field of "Postsecular studies" confirms that an astonishing number of people still have religious practices, experiences, and longings even after Enlightenment secularity has won over Western culture. It has made those realities legitimate objects for analysis and even approval. But it still bristles morally at religious institutions and dogma—and intends never not to so bristle. That's what the "post" in "postsecular" is for. Its Bible is Charles Taylor's massively influential A Secular Age (an authority genuflected to, if not devotedly perused, as I am genuflecting now without ever having read it).
Writing about Christianity and literature from a postsecular perspective focuses on religious practices, experiences, and longings, not institutions and dogma. A Christian might try to use such a perspective to do apologetic work that evangelicals once called "pre-evangelism," arguing for the possibility of a God, or of Transcendence more generally, not quite getting to the person of Jesus, though maybe setting the hook for him. Such a perspective draws attention to spirituality before religion, and sometimes spirituality instead of religion. On the other hand, by declining to explore intricacies of institution or dogma, postsecularity aligns with more widespread social justice concerns about the church's morally compromised history (recent and ancient) in relation to institutional and dogmatic power grabs. Wonder and reverence at mystery are religious experiences we can all gather round, however, because they can overspill religious forms. They tend toward universal acceptability and usefulness.
In their common languages all this work contributes importantly to literary publishing and contemporary academia. But when I as a Christian come to these books, I don't learn much about the dogma that anchors and carries me, nor about the institutional church in whose body I am a member. They do not tend toward edification; they do not make me a deeper Christian. Postsecularism and the current turn to religion in literary studies can analyze and comment intelligently on belief, experience, and praxis, but (by definition) screen out reliable knowledge of any divine Other. It's easier to have something acceptably objective to say about humans, in whom we all believe, than about God, in whom most of a literate and educated audience may not believe.
In other words, postsecularism has little to offer a practitioner of a religion looking to ground herself further in that specific religion. It has even less to offer someone who wants to know better the God revealed in Jesus and the Jesus revealed in his church. That actionable knowledge of a specific interbeing encounter or relationship is unscientific but eminently practical, exactly what someone deeply religious would want to know more about. And I think it is why someone would want to be a Christian in the first place. The religious experiences postsecular novels, poems, stories, and criticism gesture toward and faintly limn: Wouldn't it be nice if we could learn more about them? Orient ourselves toward them? Enter into some relationship with Them, as opposed to waving apophatically while Something unknowable goes past and leaves smudgily knowable traces?
I have read and listened to scholarship and creative writing, by Christians and non-Christians alike, that moved me to worship and prayer, resolved me to love and action toward God and my sisters and brothers, drove me to read more theology and to serve my church more avidly. I'm a medievalist by trade; we could start with Ryan McDermott's Tropologies and John Bugbee's God's Patients. There is a historic body of empirical knowledge in the church about how to relate to Christ. One could call it wisdom. Less Christ and the church—less wisdom in these pages; less wisdom, less usefulness to people who take the Christ in Christianity and literature seriously.
Without a living God toward whom one can orient oneself, it's all a bit thin, flat, undernourishing. Might we all agree on that? Christians believe that we have beheld God's glory, a glory that, when lifted up, will draw all people—or scare them off. But a neat shot of Christ, or of any religion really, is more likely to draw and compel than a cautiously watered-down post-religion. Either you like it, or you don't, but you need to really taste in order to taste and see (as the psalmist writes). Personally, I want to know Jesus, and the power of his resurrection and the fellowship of his suffering (as Saint Paul confessed).
Maybe I don't want to know them, especially that last bit. But I want to want to know them, and I need to know them, and no one should be content with the category of Christianity-and-literature without them.
Chad Schrock is Associate Professor of English at Lee University in Cleveland, TN, where he writes about Christianity and literature in England between 1350 and 1650.