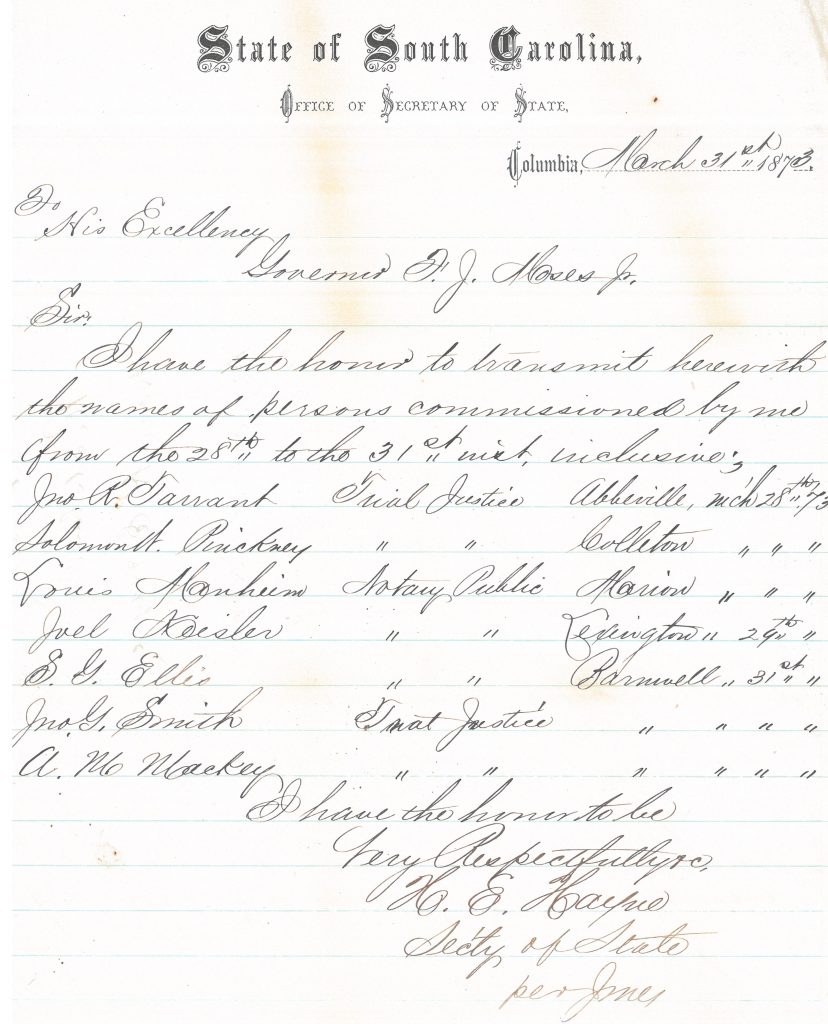 Robert Greene II and Tyler D. Parry are trying to correct that.
Here is a taste of their piece on Hayne at The Washington Post:
In 1872, Hayne became South Carolina's secretary of state. This elective position probably provided him the political and social capital necessary to personally disrupt the state's last remaining icon of white supremacy — the University of South Carolina (USC).
But the revised state constitution brought institutional changes to the university that led toward its eventual desegregation. In 1869, two Black men had been appointed to the board of trustees, and they proclaimed the university was open to all qualified men, "regardless of race, color, or creed."
On Oct. 7, 1873, Hayne capitalized on these changes and boldly applied for matriculation into the university's medical school, a decision that proved to be one of the most consequential maneuvers in the state's history. Citing his credentials as a politician and active public figure, the multiracial board of trustees enthusiastically approved his application, noting he was of the "highest character and the strictest integrity."
White students and faculty, however, rose in outrage at the prospect of integrating the school. Faculty resigned and many students protested by loudly exiting the campus, some destroying property and physically blotting their names from the campus registry as they left.
Yet, Hayne's calculation paid off. Not only was he the first African American to enter the university as a student, but Black men followed his lead in significant numbers over the next few years, becoming the majority of the student body in 1875.
Read the entire piece here.