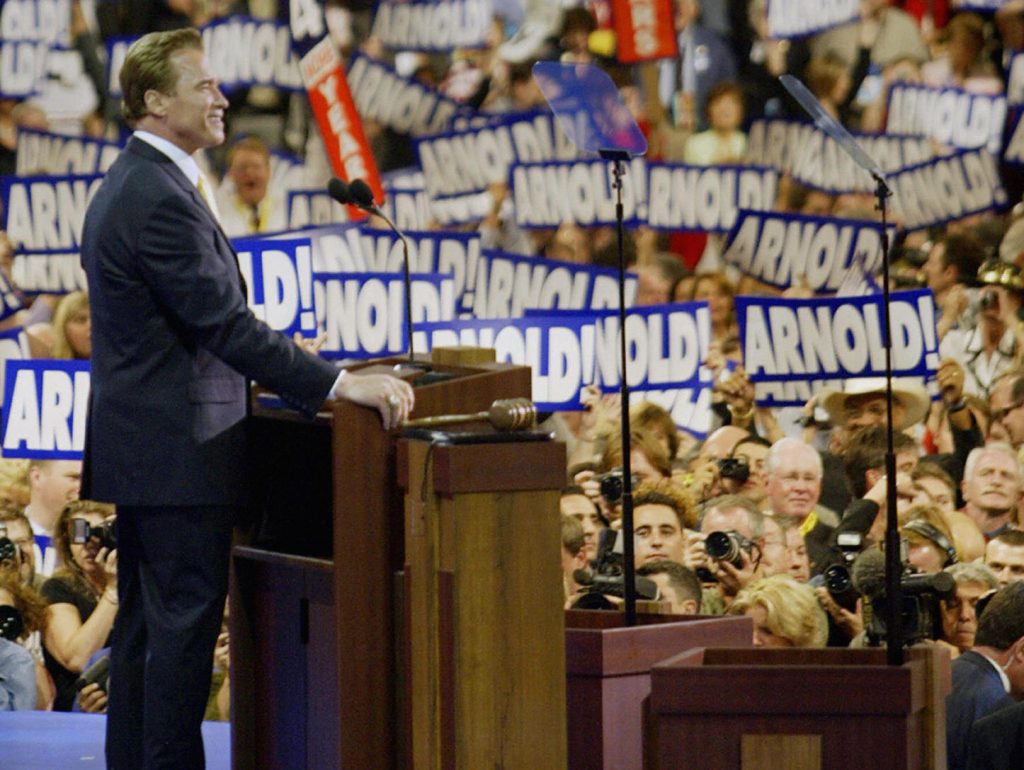 When Schwarzenegger gave this speech he was about eleven months into his first term as the 38th Governor of California. It is about the American dream, immigration, opportunity, and political and economic freedom. There is no culture war rhetoric in the speech and, as I discuss in episode 31 of "A History and Evangelicals and Politics," the Christian Right was not happy that Schwarzenegger was given such a prominent speaking slot because he did not support a Federal Marriage Amendment.
Would today's GOP welcome such a speech?
Watch:
If you don't want to watch the entire speech, here is the "girley-men" line.