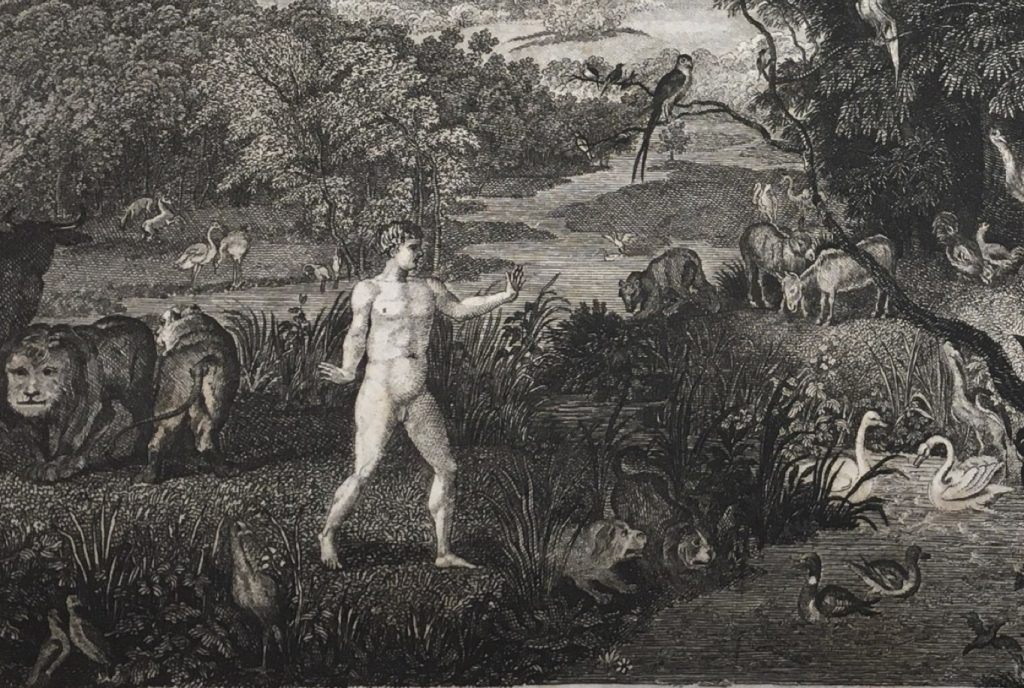 There were a lot of pictures of naked people in 19th-century Bibles. Here is historian Joseph Slaughter at The Panorama:
Every now and then, work in the archives produces moments that jar us out of our misplaced assumptions. The biggest such example for me occurred several years ago during a research trip for my current JER article to pour over the various archives of Harper & Brothers in New York and Boston. While perusing a copy of the 1846 Harper Illuminated and New Pictorial Bible (HINPB), I realized it contained numerous images depicting nude figures. Maybe the fact that an early American Bible would contain nudity is not all that shocking to Pano readers, but as someone who grew up in evangelical spaces, nudity was verboten. Consequently, it was the last thing I expected to find in early North American Bibles, an era which evangelical historian-activists such as David Barton argue was godlier and more pious than today.
Although Americanists know such claims are specious, my expectations about what early American Bible illustrations would contain demonstrate the degree to which such assumptions can unconsciously shape our mindset. Honestly, I had never really given it much thought, I just assumed that the American Protestant church had always shunned nudity, and that is probably why the nude imagery I found in the Harper Bible surprised me so much. Certainly, this reveals the incredible depth of my own ignorance. However, since my "discovery" was not directly relevant to the overall project I was working on at the time, I set it aside.
Read the rest here.