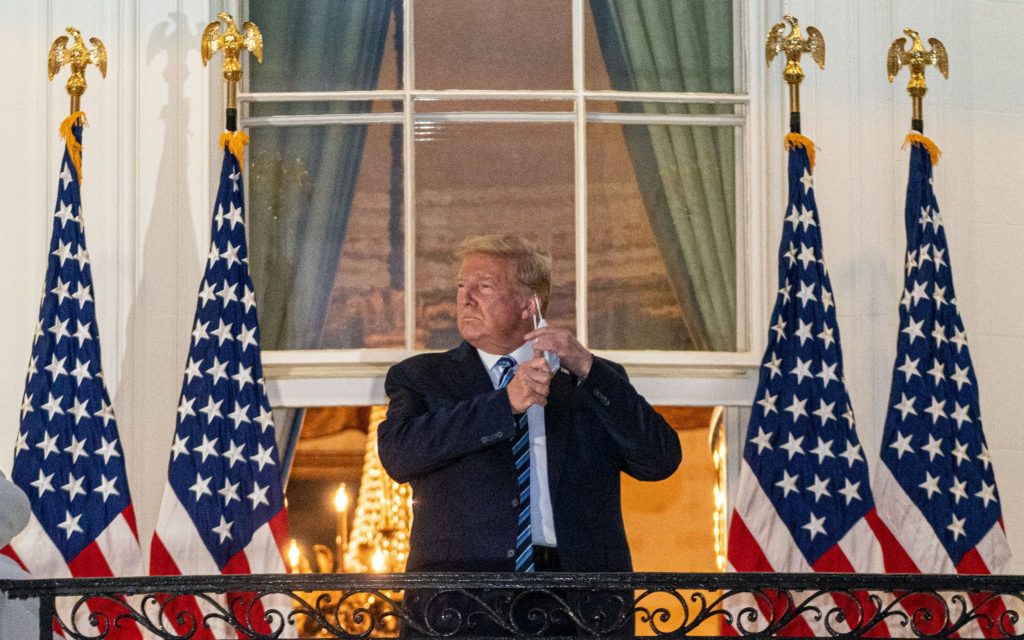 Yale historian Timothy Snyder is not optimistic.
Here is a taste of his interview with Charles Davis of Business Insider:
Let's revisit this scenario where Trump and the Republican Party have claimed victory and have had some legal cloaking of this claim that has installed the loser of the election in power. You talked about competing allegiances among, perhaps, different branches of the military. It would be a very unclear situation of who, legally, different institutions in the United States should be pledging allegiance to.
How do you see that playing out a year later? If Trump is in there as a minority, loser-president, seen as illegitimate by 55% of the American public, what's that look like for him and for the rest of the country?
I mean, look, god forbid, I don't want all this to happen. And I think there's time to prevent it from happening. But I don't think the scenario that you're talking about is the one that we have to worry about. I think the scenario we have to worry about is that there isn't a US at that point. The kind of conflict that begins January 20, 2025, isn't the kind of conflict that ends with one president being just unpopular, or even seen as illegitimate. It's a kind of conflict that ends with governors seeking some kind of safe haven for their states. It's a kind of conflict that ends with Americans moving from one part of the country to another to be with people with whom they feel safer. It's the kind of conflict that ends with some kind of basic political reconstruction, where the US as we know it doesn't have to exist.
That's the thing I think that people have the hardest time getting through their minds. Like the US, as we know it, doesn't have to exist. It's built upon these constitutional foundations, which are very flawed and which are now being intensely abused. If those constitutional foundations lead to something which is broadly unacceptable, we're going to be in unknown territory, which can go to unknown places. But it's very often the thing that you take for granted the most, like the existence of your own country, which is the thing that you should be paying the most attention to.
That's a lesson which the Soviets learned in 1991, right? It's 30 years since the Soviet Union came to an end. We can look back at that and say, 'aha, it came to an end because it was a flawed communist system.' And sure, that's true. But we didn't expect it to come to an end, and they didn't expect it to come to an end. The fundamental lesson there is that big, powerful systems that you don't think can come to an end can come to an end if you don't get a hold of the internal problems — what they used to call the internal contradictions. We have some internal contradictions. We say we're a democracy, but we're becoming ever less so in practice. And if we don't get a hold of that, the system as we know it may not continue at all.
That's what I'm worried about, sincerely. And I like to think — maybe I'm naive — that if folks on both sides of the aisle, Republicans, Democrats, and others, could imagine themselves into a 2025 where the existence of the country is actually in doubt, if we could think ourselves forward to that, and then think back to where we are now, it might moderate things that we're doing.
My basic feeling is that the Republicans are right to think they can game their way to power. But by the time they game their way to power, it's not clear that there will be anything to have power over. And I don't think they've thought their way through to the end of that. And I think they need to, and everyone needs to, so that we can, you know, so that we can operate in such a way where at least our republic is still around a few years from now,
To clarify that: you're thinking less that scenario where it's a shooting war between the army and the navy or competing factions in the military, and more like what we've kind of seen with blue states and climate change, for example, under Trump, where they kind of announce we have our own foreign policy, and we're actually going to band together and pursue our own policies. Speak directly to us, not Washington, DC. That's not America.
I think some combination of that is what we're talking about. The more you get into details, the more you're going to be wrong, because the details won't be exactly what we think. In that scenario, I think Trump is president of something, but I'm not sure he governs from Washington, DC, and I'm not sure the thing that he runs is called the United States of America.
In that scenario, he and the Supreme Court get to get to run something, but I'm not sure it's most of the country at that point. The military, you know, is subordinate to civilian command, which is a proud tradition that we have, but it's not clear who the civilian commander actually is, that's a real problem. And if there are conflicting orders coming down, or if different commanders within our armed forces are giving conflicting orders, then you have a situation where either you're going to have a literal civil war or people are going say, 'Hey, the way to prevent violent conflict is to have some kind of peaceful separation along some kind of lines.' That will suggest itself. The model that I have in mind now is Yugoslavia.
It all seems wild and science-fictiony at this point, but if you reason your way through to 2025 with an installed president, and you don't see some scenario like this, you must be thinking, 'Okay, Trump can get installed and nobody will care.' And I just don't think that's plausible. I just don't think the combination of Trump himself — who's wildly unpopular along among a lot of people and who has already effectively announced that his policies next time around will be still more radical — and installation will be accepted by Americans and American institutions. That's a step that I can't make mentally. I don't see how installing Trump won't lead to a major challenge to the existence of the republic.
Read the entire interview here.