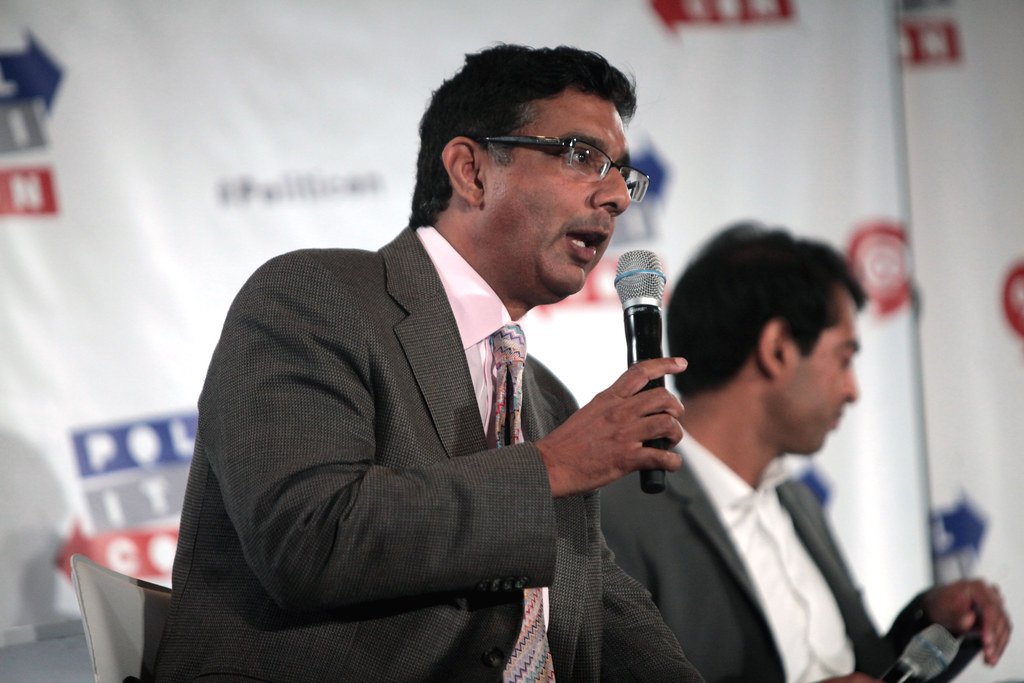 The television personality Betty White recently passed away at the age of 99. Does conservative conspiracy theorist Dinesh D'Souza expect foul play?
This screenshot comes from Princeton's Kevin Kruse's Twitter feed: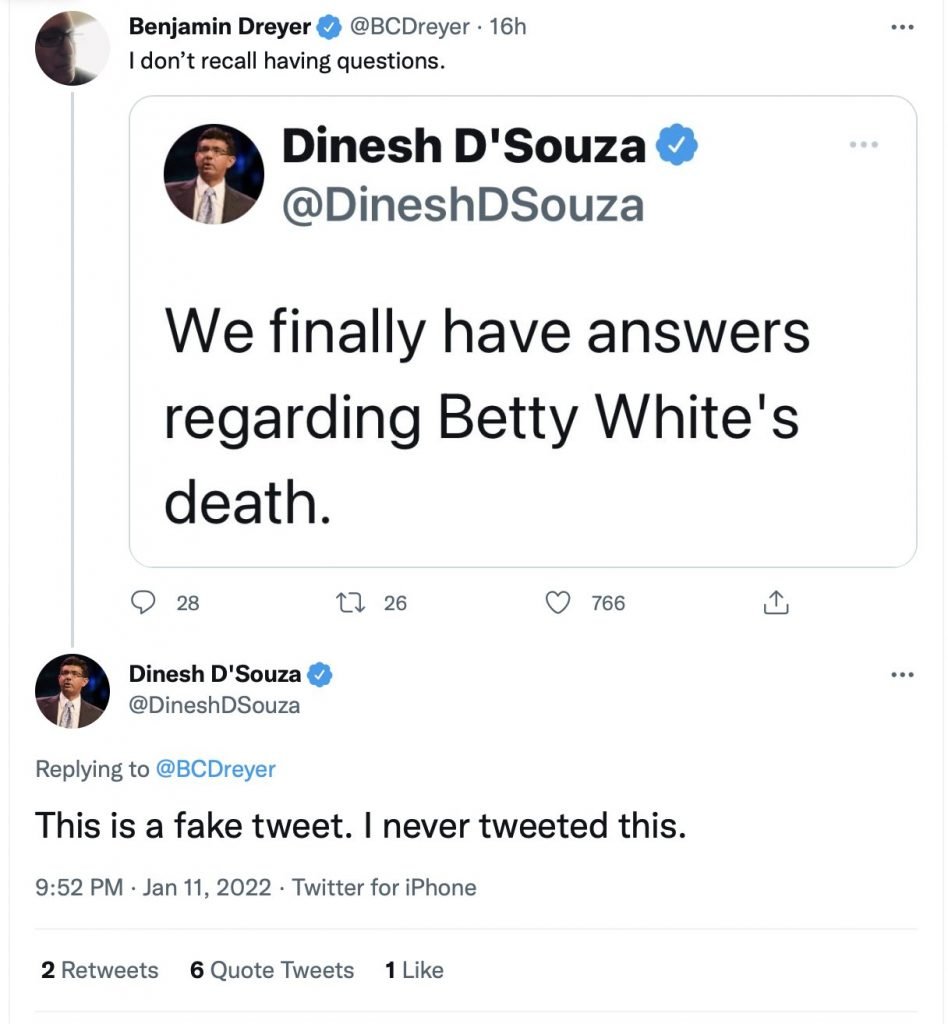 I don't know what is going on here, but it is very funny. D'Souza has apparently removed the tweet.