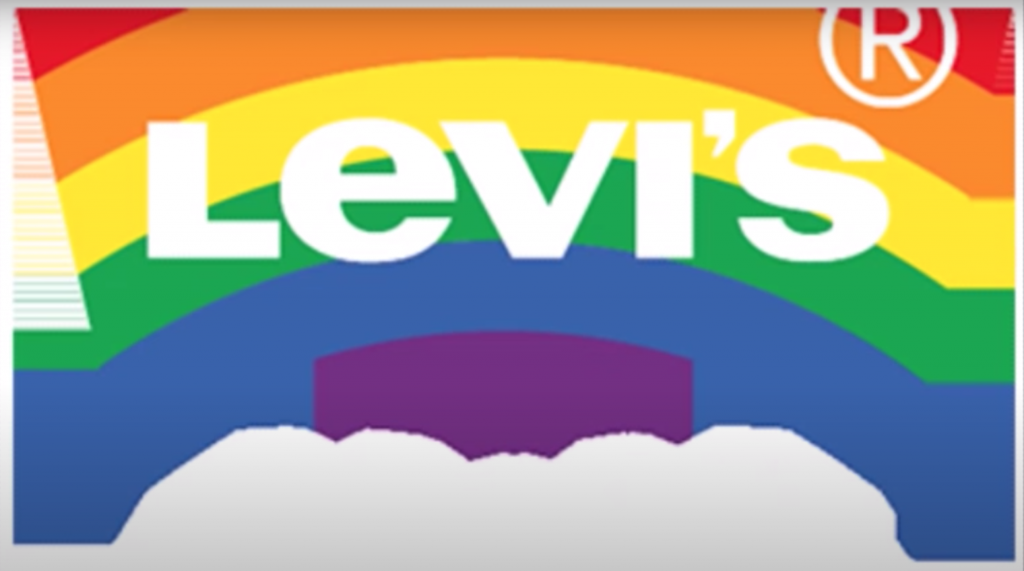 Since when are the likes of Nike and Coke legitimate moral authorities?
To be "woke" in today's culture means something quite different from what it meant prior to being taken over recently by activists and adopted by corporate sponsors. As the "woke" phenomenon continues, many corporations have very publicly come out with self-consciously woke public relations pronouncements and campaigns. Corporations have been busy attempting to dis-identify themselves with complicity in racism and any number of sins.
In his recent book, Woke, Inc: Inside Corporate America's Social Justice Scam, former CEO Vivek Ramaswamy claims that wokeism is a religion. It is a religion because there are words you cannot utter (and other words you must utter), certain clothes you cannot wear, and particular apologies, confessions, and even oaths that you must recite—or face excommunication. It is, in this sense, a fundamentalism, with a rigid set of requirements enforced by public opinion.
As examples of corporate wokeism, Ramaswamy points to Coke, which has recently gotten behind the reform of Georgia's voting laws and developed training that helps employees to be "less white." This is much easier for the company than reckoning with the diabetes it has helped to foster in the Black community. And Nike has come out against America's history of slavery and publicly given Black Lives Matter millions of dollars—while simultaneously relying on slave labor in Asia to produce $250 shoes they then market to descendants of slaves. In elevating the given political cause of the day, these companies deflect attention from other concerns the public might raise about their practices. Ramaswamy calls it a social justice scam.
Of course corporations acting in entirely hypocritical ways is nothing new. We've had cigarette companies donating to lung cancer research, casino companies setting up gambling addiction programs, airlines giving money from each ticket sold to help plant trees, and even Kentucky Fried Chicken donating to help fight breast cancer (especially prevalent among the obese) with their pink bucket campaigns. As Pope Francis said recently, "The day that the weapons industry finances hospitals to care for the children mutilated by their bombs, the system will have reached its pinnacle. This is hypocrisy!"
But what is especially interesting about Woke Inc. is that Ramaswamy's critique of what he calls the "woke-industrial complex" is not nearly as concerned with how politics might infect capitalism as how capitalism might infect politics. CEOs can impact public opinion and discourse in outsized ways without ever needing to run for election. A key point of his concern is big tech censorship, where Facebook and other platforms act as the gatekeepers of which ideas may or may not be allowed in the marketplace of ideas. Ramaswamy thinks the progressive arms of government are allowing big tech firms to maintain their monopolies in exchange for maintaining this gatekeeper status—and thus preventing unwoke ideas from surfacing. In short, corporate America threatens to subvert American democracy, according to Ramaswamy.
But as corporations are having an outsized impact on public discourse, they are simultaneously using those issues to distract the public from other unethical behaviors. Companies like Goldman Sachs can set the narrative and the standards of expectations, as they did when they announced that they would only underwrite the initial public offerings of companies with at least one black or brown person on their board—while simultaneously helping an oil tycoon set up a slush fund for his jet and jewelry purchases, which essentially stole money from millions of Malaysians. The woke-stakeholder strategy as Ramaswamy sees it exists to deflect and distract by championing woke issues publicly—such as diversity and LGBTQ causes—while simultaneously carrying on with all sorts of ethically problematic behaviors. The hypocrisy is thick.
No one wants to identify as asleep. And who wants to be against diversity, equity, or inclusion (i.e., "DEI")? But here is the difficulty: The purveyors of these ideas are also the keepers of the appropriate ways and means to express them, and the way they have co-opted language makes it difficult to not be found guilty of whatever sin it is they might determine you have committed. The DEI trinity has taken on meanings and implications that make it difficult to see past the virtue-signaling baggage of the phrase. Ramaswamy suggests that rather than talk about advocating for diversity per se we should speak of the benefits of diversity in achieving excellence. Rather than equity—a very vague term—he suggests that we support the idea of equal opportunity. And instead of inclusion (which is frequently the opposite of what it sounds like) we should focus on civility. Some will find these suggestions compelling and obvious, and others will roll their eyes and think that he has had his head in the sand during the recent discussions about race.
While corporations continue to align themselves with various woke agendas, the debates about those issues may very well distract us from other significant, or at least more concrete, concerns, including obesity and other health issues, or child labor being used for our shoes and phones and soccer balls. In purchasing from a corporation which prides itself on its support of BLM, we can buy into that feeling of participating in justice—all the while ignoring the fact that the products I am purchasing are made through corporate practices of injustice. This is something we need to be very aware of—we only have so much bandwidth, after all, and we need to make sure that we are choosing where to direct our passions and our concerns. We need seriously to consider how we might constructively take part in the lives of those around us. Where do we get our marching orders? And where are we finding our satisfaction for what we are doing in the world? It is far too easy to simply listen to the loud voices of corporate marketing.
Frankly, we shouldn't need corporations to remind us of what we are called to do as decent human beings, and the wokeness of corporate America is in many ways hypocritical and lame, as well as dangerous. It combines a desire for greater market share with a frequently disingenuous support of causes. It misuses its oversized platform in an attempt to influence our democracy.
As a business ethicist, I find some of Ramaswamy's criticisms of stakeholder capitalism a bit simplistic. I do not think, to take one example, that it is possible to make the clear distinction between business decisions and moral decisions that he tries to establish. On that front I believe that nearly every business decision has a moral element to it, and many of our moral decisions have an economic or business element as well. Our values are most clearly demonstrated in how we manage our money, and we frequently can see a person's heart by how they spend their money. Nevertheless, Ramaswamy's book offers much to consider in the contemporary situation in which we find ourselves, and his points about the hypocrisy and disingenuousness involved in many corporate woke campaigns are spot-on.
Andrew Gustafson is Professor of Business Ethics and Society, Heider College of Business at Creighton University in Omaha Nebraska.