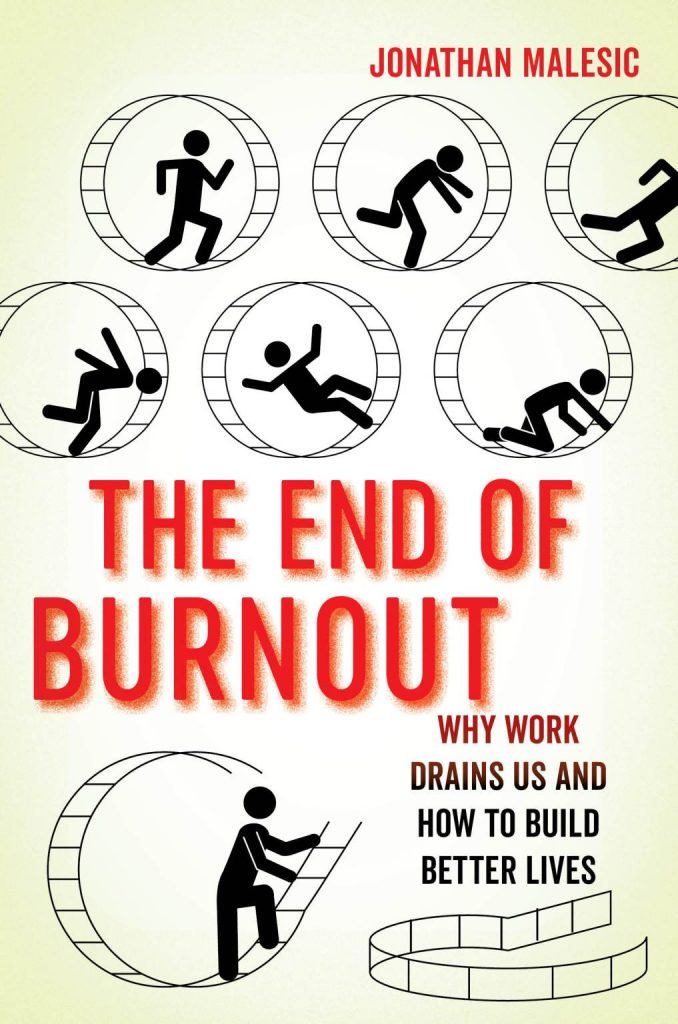 Here is Jonathan Malesic, author of The End of Burnout: Why Work Drains Us and How to Build Better Lives, at The New York Times:
Eight years ago, I had a great job as a tenured professor at a small college in Pennsylvania. I seemed to have it made: autonomy, security, excellent benefits, even a modicum of prestige. But then I started to dread going to work. The students' indifference to my teaching felt like a personal insult. I became furious in response to minor slights from colleagues and got into heated arguments in faculty meetings. I was burning out.
When I came home, I complained on the phone to my wife, who was beginning her own academic career at a college 200 miles away. But her patient ear was not enough to solve the problem. Neither was a semester of unpaid leave while we lived on her salary. When I went back to work, my burnout picked up right where it left off. My wife ultimately saved me when she was offered a job in Texas. I quit mine and followed her.
Despite my relief, I felt like a failure not only as an academic, but also as a man. Even as gender roles seem increasingly flexible and open to revision, we are still a society where men attempt to prove their manhood through their performance at work. And I couldn't do my job.
The intense public discussion of burnout during the pandemic has given too little attention to how men experience this problem. Articles on mothers' burnout far outnumber ones on dads'. There is (rightly) much public concern about burnout among nurses but little focus on it among truckers.
And this:
Researchers define burnout as a syndrome with three dimensions: exhaustion, cynicism and a sense of ineffectiveness. According to a meta-analysis published in 2010, women on average scored higher than men on the exhaustion scale, but men scored higher on cynicism.
Cynicism (also called depersonalization) is "emotional distancing" — in other words, it's when you view your co-workers, clients or patients as objects or problems more than as people. When I was teaching full-time, my cynicism looked like impatience with students' slow learning and awkward essays. I am sure my attitude only made it harder for them to learn.
Yet cynicism is commonly taken as a sign of competence. As a result, the stern manager, the hard-boiled detective and the brusque physician are all male-coded cultural archetypes. Emotionally open male figures have not yet fully supplanted them. The fictional soccer coach Ted Lasso, all smiles and positive self-talk, is funny because he defies the paradigm. In reality, it's the dour Bill Belichick, coach of the New England Patriots, whose mantra is "Do your job," who has won six Super Bowls.
Read the entire piece here.