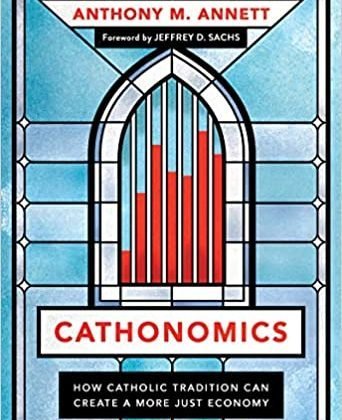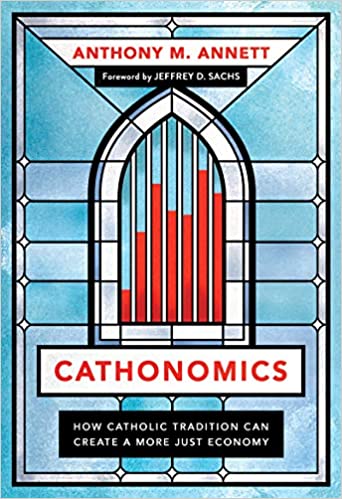 Anthony Annett of Fordham University articulates the differences between neoliberalism and Catholic social teaching. Here are some of those differences:
Neoliberalism defines human motivation in terms of self-interest. Catholic social teaching defines human motivation in terms of "solidarity, reciprocity, and gratuitousness."
Neoliberalism teaches that the good of the individual is to consume according to personal tastes. Human preferences are "subjective and hedonic." Neoliberalism treats all goods a commodities–"things to be bought and sold." It "sidelines" non-material aspects of well-being," including "relational and spiritual goods." Catholic social teaching teaches that the good of the individual is connected to the good of all people. It does not "confuse happiness with the maximal satisfaction of appetites."
In a neoliberal society, the market is a "stand-in for the common good." Catholic social teaching emphasizes the "universal destination of goods," with the poor getting priority.
Neoliberalism maximizes profits and celebrates competition. Catholic social teaching does not reject markets or competition, but makes cooperation and solidarity more important.
For neoliberals, the protection of the environment gives way to "ceaseless economic growth." Catholic social teaching emphasizes care for the creation, resulting in "strong actions to curb climate change."
Neoliberals believe that government is a "neutral referee" that "guarantees property rights that are essential for free enterprise." Catholic social teaching rejects libertarianism because it repudiates the idea of the common good. Under Catholic social teaching, "the common good in the economic sphere is the proper domain of government."
Neoliberalism assumes that the "sole role of the corporation is to maximize profits." Labor is "simply a factor of production." Catholic social teaching teaches that business serves the common good. It "calls on businesses to produce goods and services that further genuine human flourishing rather than support mere preference satisfaction." It also "casts a moral pall over many goods in our modern economy, including addictive products, advertising, luxury brands, pornography, and the fossil–fuel industry." Catholic social teaching affirms that "business must support decent work, putting this goal above profits."
Neoliberalism teaches that workers are merely a "factor of production." Catholic social teaching "starts from the premise that a worker is a human being who possesses dignity and agency. It teaches that work "is a path toward fulfillment and flourishing."
Here is a taste of Annett's piece at Commonweal:
We are now in a better position to map out the contours of a new social-democratic movement modeled on the principles of Catholic social teaching. But before we do, it would be useful to recall what led the postwar social-democratic model to unravel. The French economist  and historian Thomas Piketty lists three things: the failure to develop a more just approach to property ownership, the difficulty of sustaining progressive taxes on income and wealth, and the failure to address inequality of education within neoliberal meritocracy.
With regard to the first two items on that list, Catholic social teaching offers a compelling path forward. For a start, it promotes a vigorous role for the state in guaranteeing the material bases of integral human development—including food, housing, health care, education, social protection, decent work, leisure and family time, and a safe environment. To fund this, governments have ample scope to raise taxes on high-income earners, holders of great wealth, and large corporations—a policy that would reduce inequality and lessen the likelihood of our government being controlled by wealthy interests. Given the centrality of decent work, it makes sense to promote full employment as a goal of policy, and maybe even to offer guaranteed public employment to all who wish it at the prevailing minimum wage. Here, a heroic push to decarbonize the economy and shift toward renewable energy—possibly under the auspices of a Green New Deal—will surely entail enormous employment opportunities. To address the last problem on Piketty's list, it will also be important to invest heavily in both education and vocational training. Indeed, governments might want to consider making some forms of tertiary education, vocational training, and early-childhood education cheap or even free.
It will also be important to focus on those institutions that go beyond education and redistribution—areas where Catholic social teaching offers much guidance. For a start, governments should ensure that unions are sufficiently strong to enable collective bargaining for just wages, benefits, and working conditions. They should promote democracy in the workplace, through worker representation on governing boards and in the internal management of enterprises. They should also promote worker cooperatives and other forms of profit sharing. At the same time, governments should implement corporate-governance reforms to make sure that businesses are responsible not only to shareholders but also to all other stakeholders.
An overriding priority must be to solve the climate crisis and other environmental concerns. This is a global challenge. It will require the decarbonization of our energy system by the middle of this century at the latest. Otherwise we will have little hope of preventing global temperatures from rising to more than 1.5 degrees above pre-industrial levels. That would undermine the very basis of human flourishing.
Respecting the global commons is a crucial component of an ethical approach to globalization. Yet such an approach goes well beyond climate change. An ethical globalization would be based once again on the twin principles of solidarity and subsidiarity—solidarity because responsibility to care for the other has a global dimension, and subsidiarity because the appropriate level of decision-making is sometimes multilateral. An ethical globalization would have numerous dimensions. It would implement environmental protections. It would fight pandemics, partly by ensuring the equitable distribution of vaccines. It would curb tax havens (as the G-20 is finally trying to do). It would design mechanisms to relieve excess sovereign debt. It would finance sustainable development in poor countries. And it would regulate trade and capital flows in accordance with the common good.
Read the entire piece here.