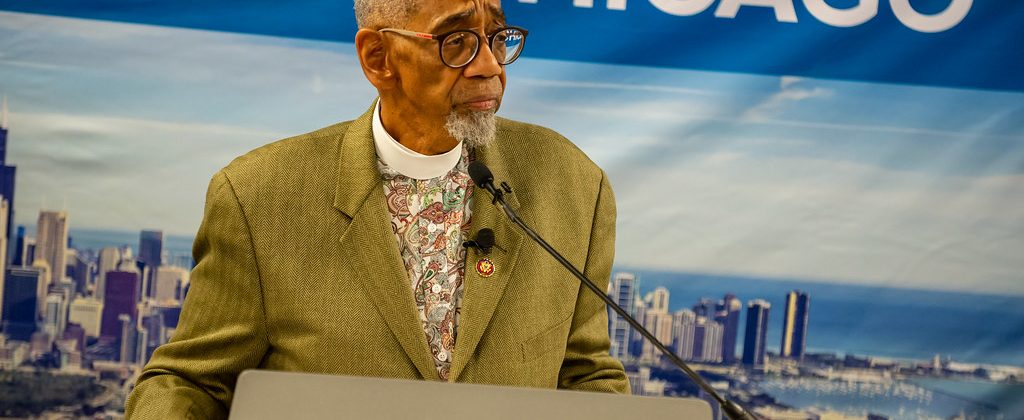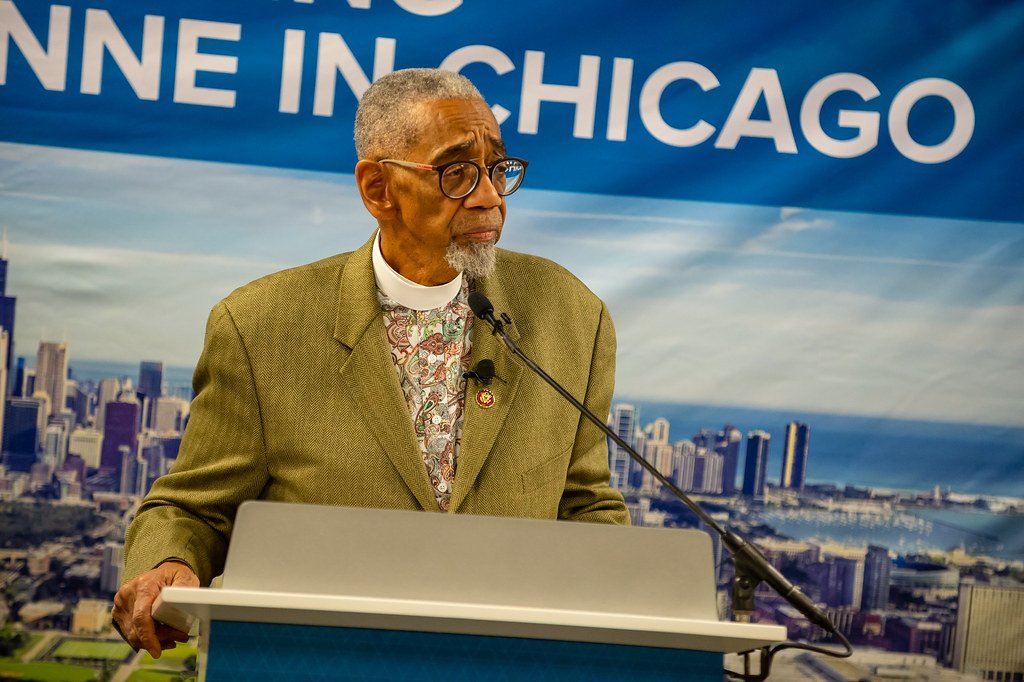 He is 75-year-old Chicago congressman Bobby Rush and he wants to spend more time with his grandkids after serving fifteen terms in the House. Rush beat Obama in the 2000 Illinois 1st congressional district Democratic primary by about thirty percentage points.
After Barack Obama delivered the keynote address at the 2004 Democratic Convention in Boston, a speech that vaulted Obama into the national spotlight, Rush said: "Do you know what "Barack' means in Hebrew? It means 'one who God favors.' That's lightning. You don't fool with that." Rush endorsed Obama in the 2008 presidential election over his old friend Hillary Clinton.
Here is Felicia Sonmez at The Washington Post:
Rush, 75, first won election to Congress in 1992 and will have served for three decades when he retires early next year. He is the only Democrat to have defeated Obama, who unsuccessfully challenged him during Rush's 2000 reelection bid; Obama later won a U.S. Senate seat and two terms as president. This year, Rush had been facing primary challenges from several Democrats, including activist Jahmal Cole and pastor Chris Butler.
In an interview with the Chicago Sun-Times on Monday, Rush said he arrived at his decision after a recent conversation with his 19-year-old grandson, Jonathan.
"I don't want my grandchildren . . . to know me from a television news clip or something they read in a newspaper," Rush told the newspaper. "I want them to know me on an intimate level, know something about me, and I want to know something about them. I don't want to be a historical figure to my grandchildren."
Rush's office said the congressman will discuss his "plans for the future" at a news conference Tuesday morning at Roberts Temple Church of God in Christ. The Chicago church was the site of the 1955 funeral of Emmett Till, the 14-year-old Black boy whose brutal torture and murder in Mississippi sparked the civil rights movement.
Rush is the 24th House Democrat to announce that he will not run for reelection this year or seek another office as the party faces tough odds to hold its majority.
Rush helped found the Illinois Black Panther Party in the late 1960s and is a longtime civil rights activist. In 2012, he was escorted from the House floor for wearing a hoodie to protest racial profiling while calling for an investigation into the fatal shooting of Florida teen Trayvon Martin.
In recent years, Rush has introduced legislation that would make lynching a federal hate crime. He also has pushed the federal government to reveal files related to the killing of Fred Hampton, a Black Panther activist targeted by an FBI informant and shot by police in Chicago in 1969.
Read the rest here.
In 1999, Rush ran for Mayor of Chicago, but lost to Richard Daley in a landslide.