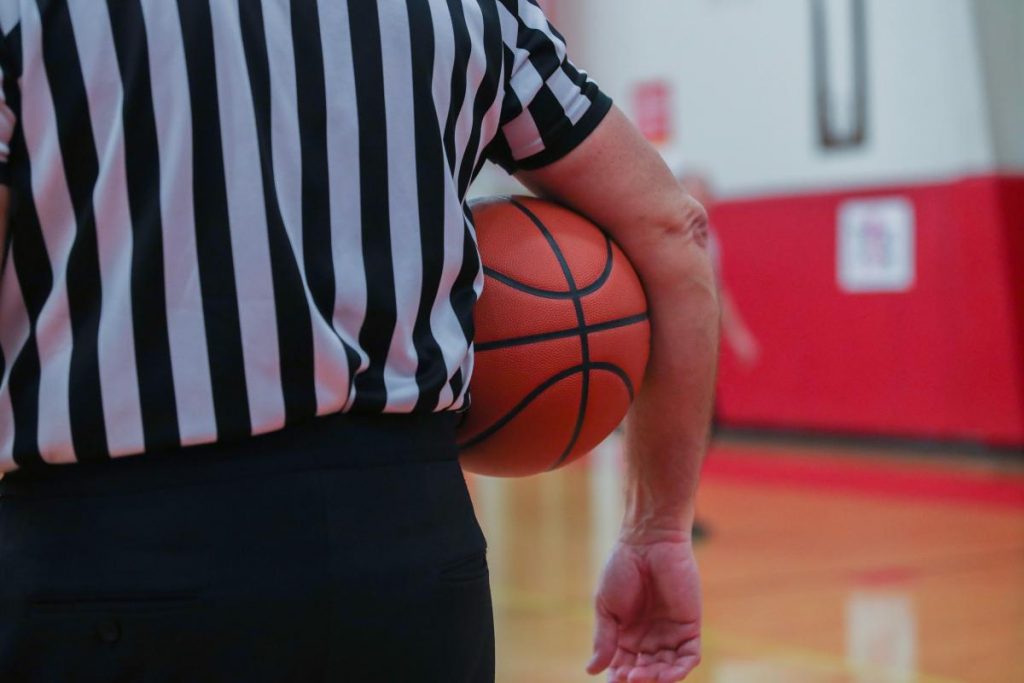 I miss watching my kids play school sports. Over the years (K-12) my daughters played basketball, volleyball, soccer, and softball. It was fun to watch them compete.
I don't miss the parents of their teammates and opponents.
Don't get me wrong–most of the parents I have encountered over the years are very good, often churchgoing, people. They love their kids and want the best for them. Many of them have volunteered their time to help make a better experience for everyone. Thank you!
But youth sports always bring out the worst in parents. I once heard about a parent who hid in the bushes during a closed travel soccer tryout to spy on the competition (or perhaps he was scouting a rival club team–I can't remember right now). I have watched parents team-up to undermine a middle-school basketball coach. (She couldn't take it any more and left the district.) I witnessed parents trying to live out their high school glory days through their kids. I coached my kids in basketball when they were in elementary school and I enjoyed it, but I stopped volunteering when I got a first-hand glimpse of the power plays, the behind-the-scenes gossip campaigns, and the ugly politics. And these were 4th and 5th graders!
And then there is the behavior of parents at the actual games. I have sat in the stands at many games and listened to parents dehumanize both coaches and referees.
These experiences came flooding back when I read an op-ed in the York Daily Record written by Kevin Lawrence, the head baseball coach at Red Lion Area High School (PA), a youth basketball official, and a social studies teacher.
Here is a taste:
As of this writing, the York Chapter of PIAA Basketball Officials has 93 active officials. Two years ago, we had 150. For those of you doing the arithmetic, that's a 31% loss in 24 months. A few Saturdays ago, that shortage meant our son didn't get to do something he loves. In the coming weeks, months and seasons, it is not impossible that the shortage of officials might necessitate the postponement or cancelation of high school sports contests.
That's not hyperbole either; that's a real risk and not just in basketball, but in every sport. In a day and age when we are collectively lamenting the inactivity of our young people, we are simultaneously undermining their ability to be active. How? It's simple.
We're being mean.
We need more Santas, fewer Grinches. We need to be kinder.
The No. 1 reason for the precipitous decline in sports officials around the nation can be summarized in a single word — meanness. The reason that finding good, qualified coaches has been the No. 1 challenge facing athletic administrators around the nation for six of the past seven years can also be summarized in a single word — meanness.
The meanness to which sports officials are being subjected is illogical. The meanness with which coaches are being treated might make even less sense. We provide plenty of lip-service to wanting our young people to be involved in positive activities and be mentored by caring adults, but then we harass and torment — we're mean — the very people who are trying to provide them with those opportunities.
We need more Santas, fewer Grinches. We need to be kinder.
Coronavirus is not the only pandemic afflicting our nation in 2021. We are plagued by meanness, too. Too many parents are hateful, not helpful. Too many fans are fanatical, not friendly. The behavior of too many involved in youth and interscholastic sports is silly, not supportive. Good people who genuinely care about young men and women are choosing not to coach. The adverse impacts on their mental health, their sanity and their emotional well-being are not worth it.
Why? They are being subjected to too much meanness. Good people who sincerely enjoy the chance to spend a few hours after work providing young people with the same opportunities that they had to play games, are hanging up their whistles as referees, or never picking one up. Why? They are being subjected to too much meanness.
We need more Santas, fewer Grinches. We need to be kinder.
Not every reader possesses the wherewithal — knowledge, health, time, opportunity — to officiate or coach. For those of us who do, we have made our fair share of mistakes in trying. I am not innocent of the mean behavior that is plaguing our society. I have yelled at officials. I have screamed at players. Embarrassingly, as their coach, I have even been mean to my own children. I recall one specific incident a few years ago that left me with an indelible memory of how not to treat anyone's child, let alone my own.
Read the entire piece here.