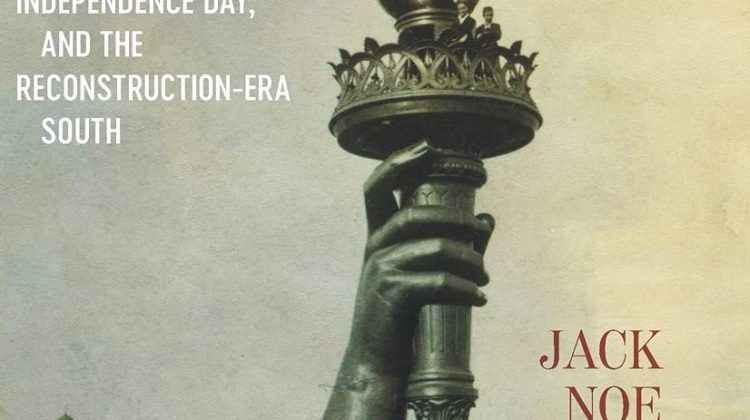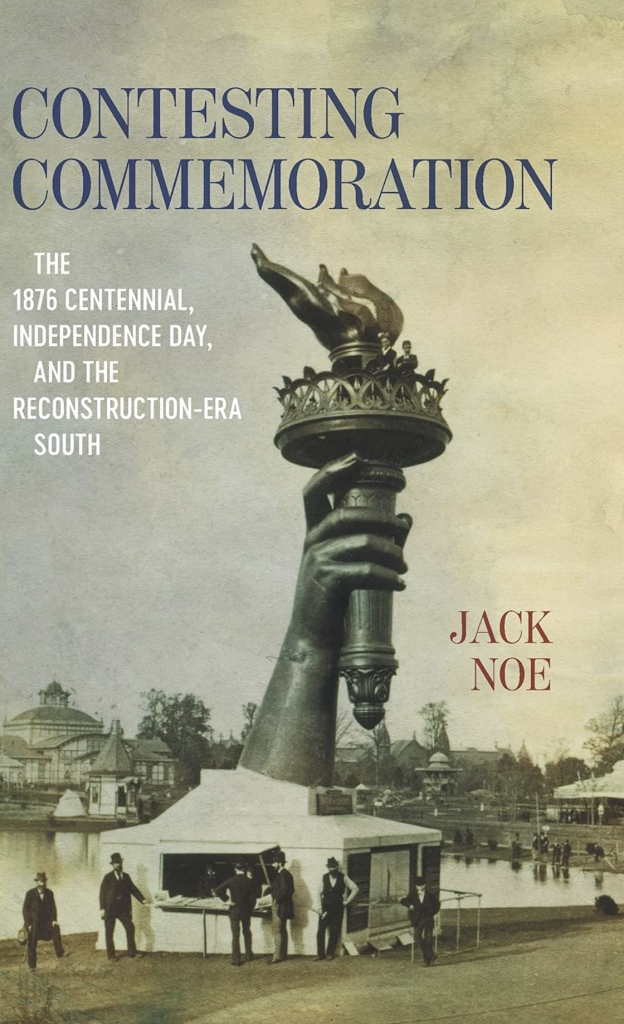 Jack Noe is Teaching Associate at the Queen Mary University of London. This interview is based on his new book, Contesting Commemoration: The 1876 Centennial, Independence Day, and the Reconstruction-Era South (LSU Press, 2021).
JF: What led you to write Contesting Commemoration?
JN: This project started out as something wider in scope. I was, and am, interested in the whole process of post-Civil War reunion and reconciliation: in how these white Southerners who broke away and attempted to form their own nation negotiated their identity as Americans in the coming decades. I originally intended a study that stretched into the twentieth century, spanning the lifetimes of people that lived through the period. But about a year into my research, I started coming across material about the 1876 Centennial, an event that at the time captured the entire country's attention yet is little remembered today. The Centennial was America's first world's fair, and it was designed to celebrate not only the memory of the Revolution and one hundred years of independence and nationhood but to kick off a new American century- one of progress, industrialization and unity. Planning for this huge fair was underway just a few years after Appomattox and I soon saw that the Centennial evoked strong, often colorful reactions from many white Southerners. Black Americans, meanwhile, had their own, contrasting, hopes for the 1876 commemorations and it became clear to me that discourse around the fair provided a vivid snapshot of the state of reconciliation at this key juncture in American history. It also seemed to me that the partisan, racial, and sectional dissension around the Centennial were in some ways analogous to the political landscape in the U.S 145 years later. At this point I realized I had a whole project right there.
JF: In 2 sentences, what is the argument of Contesting Commemoration?
JN: I argue that commemoration- specifically the Centennial but also 4th of July celebrations more generally, were inextricably linked to the bitterly divisive politics of the Reconstruction period, and that looking at how white Southerners and Black Americans engaged with and reacted to these celebrations helps us understand just how tenuous post-Civil War reunion and reconciliation was. The big picture here is that Black Americans hoped to use these commemorations to really establish and claim their rightful place as American citizens, whereas white Southerners, to the extent they participated at all, tended to use commemoration for their own political and economic purposes.
JF: Why do we need to read Contesting Commemoration?
JN: Contesting Commemoration looks at a familiar period in US history through a less familiar lens. It's not, per se, a book about the Centennial itself, but rather what the Centennial and other commemorative activity can tell us about the Reconstruction Era and it provides some interesting detail on a fair that, amazingly, attracted 1/5 of the US population at the time. Some of the most fascinating sources I drew on for the book demonstrate how a fair designed to promote American unity ended up achieving the opposite: white Southern visitors to Philadelphia described their sensations of being strangers in a strange land, while Black Americans felt completely left out of the proceedings. I think the book links past with the present by providing some perspective on current affairs with its portrayal of an era of stark political polarization, with one side refusing to admit the legitimacy of the other: a destructive division that we continue to struggle with today.
JF: Why and when did you become an American historian?
JN: In 2006, after 15 years of a bookselling career, a maturity that had eluded me at 18 inspired me to go back to school and obtain BA in history. I enjoyed that, so followed it with a Master's Degree. I enjoyed that even more, so followed it with a PhD at the University of Leeds in England. I'd always had a passion for history, and U.S history in particular, so the realization that I could make a contribution to the field was a very welcome one.
JF: What is your next project?
JN: In researching Contesting Commemoration, I came across a "Negro Declaration of Independence" issued in 1876. It was the work of a group of Black activists working for the Democratic Party. Since the the vast majority of African Americans at the time affiliated with the Republican Party, this was intriguing. The research is in its early stages, but I'm interested in exploring the complexities of Black Americans cultivating their own political voices and discerning the motivations of these Black Democrats, as well as their relations with Black Republicans, and with the white Democrats who found them useful propaganda tools.
JF: Thanks, Jack!