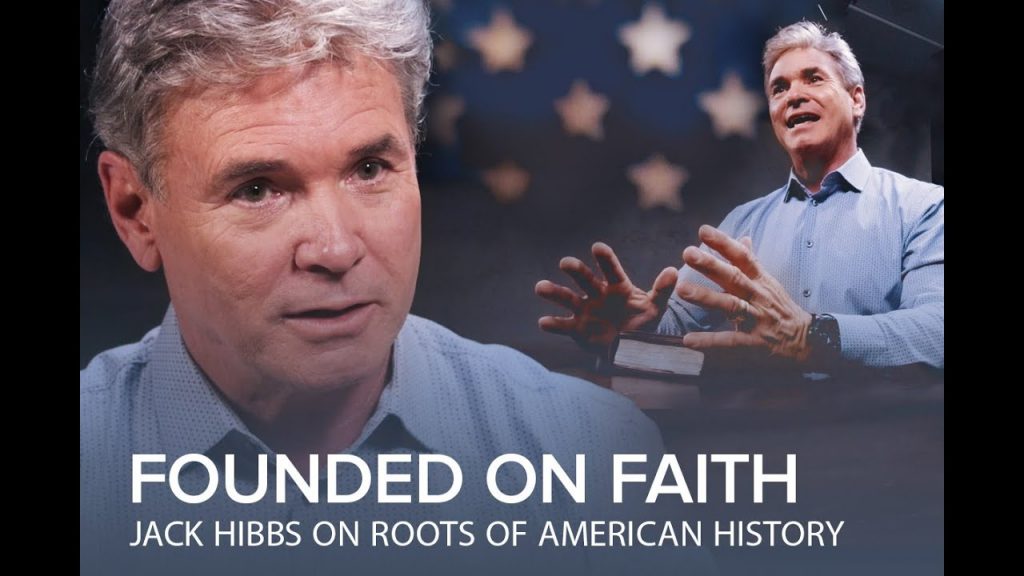 This post is from July 13, 2021:
In 2011, Dudley Rutherford, the pastor of the Shepherd of the Hills Church in Porter Ranch, California, sat down in front of a camera and told the inspiring story behind the writing of "The Star-Spangled Banner." (The video has been removed from YouTube).
Rutherford delivered a dramatic rendition of how American troops during the War of 1812 defended Fort McHenry from an attack by the British navy positioned in the Chesapeake Bay.
Immediately following the attack, a lawyer named Francis Scott Key, who had watched the battle from a British war vessel on which he was being detained, wrote a poem called "The Defense of Fort McHenry." The poem was eventually put to music and we know it today as "The Star Spangled Banner." It became the American national anthem in 1916.
Anyone familiar with "The Star Spangled Banner" knows that this song was written in response to one of the most thrilling moments in American history. Key's depiction of the American flag standing amid the "rocket's red glare" and the "bombs bursting in air" should stir the hearts of any patriotic citizen.
Rutherford's video went viral. It received over 1.7 million YouTube views.
But there was a problem with Rutherford's story. Very little of it was historically accurate.
Rutherford misread the British motives for bombing the fort (they wanted to capture it, not destroy it), overestimated the size of the British fleet in the Chesapeake Bay (they had eight or nine ships, not "hundreds of ships"), and assumed (wrongly) that there were women and children in the fort.
One part of Rutherford's account seemed to confuse the bombing of Fort McHenry with the U.S. Marines' attack on Iwo Jima during World War II. He described soldiers trying to hold up the American flag in the midst of the British bombardment with "patriots' bodies" piled up around the flagpole. This makes for a great image, but in reality only about five soldiers died in the attack and we have no evidence of such a flag-raising.
Finally, Rutherford claimed that Key was inspired by the following words from George Washington: "The thing that separates the American Christian from every other person on earth is the fact that he would rather die on his feet, than live on his knees." Yet one would be hard-pressed to find this quote anywhere in Washington's collected writings.
Historians were quick to point out the flaws in Rutherford's video. Many saw this as just another attempt by the members of the Christian Right to distort history for the purpose of advancing their political and cultural agenda.
But then something refreshing happened.
Faced with the reality that his video presentation was inaccurate, Rutherford apologized. And he did it boldly. He stared again into a camera, but this time he said that he was "deeply, deeply sorry for any misrepresentation of the original story" and admitted that he had lifted the story, without checking its accuracy, from an unnamed speaker who specialized in presenting Christian views of early American history.
Rutherford's video apology, which has now been removed from YouTube, was sincere. He came across as a man of integrity, character, and humility–a model of Christian civility and reconciliation.
Rutherford then made a new video about "The Star Spangled Banner" that is true to the historical record. Such a video may not have been as effective as the first one in getting his God-and-country message to his congregation, but Rutherford didn't seem to care.
As the interpretation of American history continues to play an important role in the ongoing culture wars, and those on both the Right and the Left sloppily mine the past in search of something they can use in the present, we need more Dudley Rutherfords—Christian leaders with the humility to admit mistakes and with sufficient respect for the past to get the story right.
So far, Jack Hibbs is no Dudley Rutherford. The celebrity pastor of Calvary Chapel–Chino Hills has been dabbling in American history. Watch:
There is so much that is wrong about this.
13:11 to 13:26: Hibbs suggests three things about George Washington. First, Hibbs says that the First Great Awakening influenced George Washington's religious life. Hibbs should actually tell his congregation that Washington's theological beliefs, if he had any such beliefs beyond his vague references to "Providence," would disqualify him for the Calvary Chapel-Chino Hills elder board. There is no evidence that the Great Awakening influenced Washington in any way. Second, Hibbs said that when Washington attended church he listened to abolitionist sermons. Not really. Anglican ministers in Virginia did not preach abolitionist sermons. Third, Hibbs says, abolitionist preachers somehow convinced Washington to free his slaves. Wrong again. More on this below.
13:26 to 13:57: Based on this inaccurate view of Washington's religious faith and how he supposedly applied it to the problem of slavery, Hibbs says that Washington did not free his slaves during his lifetime because he wanted to protect them. If he freed them, Hibbs says, they would have faced 'certain death" by a slaveowner on a neighboring plantation. (Apparently this other slaveowner was not attending the same "abolitionist Anglican" congregation as the Washington family.) Hibbs also assumes (wrongly) that things got a lot safer for freed slaves after Washington died. In other words, Hibbs is claiming that Washington wanted to protect his slaves from certain death while he was alive, but after he died he didn't care anymore. This is a mess.
13:57 to 14:32: Hibbs is on a roll. The more passionate he gets, the more he plays fast and lose with American history. In this section he turns George Washington, Thomas Jefferson, and Abraham Lincoln into abolitionists. None of them were abolitionists.
14:32ff: Here is Hibbs:
Many times today we are taught in public schools, "Oh they're [the founding fathers] are a bunch of white slaveholders. OK–they were white. And many did have slaves, many of them inherited slaves, but be very, very careful–if you free your slaves, you send them to death. So what happened? Listen…George Washington, he had slaves, they were well taken care of, very well taken care of. They were allowed to have families. They were not beaten.
A few thoughts on this:
Note that Hibbs implies that he know what is taught in public schools today. Perhaps he does. A better bet is that he is just repeating stories about what is taught in public schools that he read from conservative pundits and heard from Fox News commentators. If you repeat such a talking point enough, people will believe it.
Hibbs tries to get the founders off the hook by emphasizing that they "inherited" their slaves. He is right, the slaveholding founders did inherit their slaves. Of course Hibbs ignores the fact that the wealth inherited from their father's and grandfather's slave plantations bankrolled the southern founders' lavish lifestyles and allowed them to rise to the level of "founding fathers" in the first place.
On the idea that Washington took good care of his slaves and protected them from harm, it is worth comparing Hibbs's words above to George Fitzhugh's defense of slavery in "The Universal Law of Slavery (1857). Here is Fitzhugh (Italics are mine):
The negro slaves of the South are the happiest, and in some sense, the freest people in the world. The children and the aged and infirm work not at all, and yet have all the comforts and necessaries of life provided for them. They enjoy liberty, because they are oppressed neither by care or labor. The women do little hard work, and are protected from the despotism of their husbands by their masters. The negro men and stout boys work, on the average, in good weather, no more than nine hours a day. The balance of their time is spent in perfect abandon. Besides, they have their Sabbaths and holidays. White men, with so much of license and abandon, would die of ennui; but negroes luxuriate in corporeal and mental repose. With their faces upturned to the sun, they can sleep at any hour; and quiet sleep is the greatest of human enjoyments. "Blessed be the man who invented sleep." 'Tis happiness in itself–and results from contentment in the present, and confident assurance of the future. We do not know whether free laborers ever sleep. They are fools to do so; for, whilst they sleep, the wily and watchful capitalist is devising means to ensnare and exploit them. The free laborer must work or starve. He is more of a slave than the negro, because he works longer and harder for less allowance than the slave, and has no holiday, because the cares of life with him begin when its labors end. He has no liberty and not a single right. . . .
And this:
The world at large looks on negro slavery as much the worst form of slavery; because it is only acquainted with West India slavery. But our Southern slavery has become a benign and protective institution, and our negroes are confessedly better off than any free laboring population in the world. How can we contend that white slavery is wrong, whilst all the great body of free laborers are starving; and slaves, white or black, throughout the world, are enjoying comfort? . . .
Here is William & Mary College professor Thomas Dew in 1833 (italics mine):
Look to the slaveholding population of our country and you everywhere find them characterized by noble and elevated sentiments, by humane and virtuous feelings. We do not find among them that cold, contracted, calculating selfishness, which withers and repels everything around it, and lessens or destroys all the multiplied enjoyments of social intercourse. Go into our national councils and ask for the most generous, the most disinterested, the most conscientious, and the least unjust and oppressive in their principles, and see whether the slaveholder will be passed by in the selection. . . .
Is it not a fact known to every man in the South that the most cruel masters are those who have been unaccustomed to slavery. It is well known that Northern gentleman who marry Southern heiresses are much severer masters than Southern gentlemen. . . . There may be many cruel masters, and there are unkind and cruel fathers too; but both the one and the other make all those around them shudder with horror. We are disposed to think that their example in society tends rather to strengthen than weaken the principle of benevolence and humanity.
Every one acquainted with Southern slaves knows that the slave rejoices in the elevation and prosperity of his master; and the heart of no one is more gladdened at the successful debut of the young master or miss on the great theater of the world than that of either the young slave who has grown up with them and shared in all their sports, and even partaken of all their delicacies, or the aged one who has looked on and watched them from birth to manhood, with the kindest and most affectionate solicitude, and has ever met from them all the kind treatment and generous sympathies of feeling, tender hearts. . . .
We have often heard slaveholders affirm that they would sooner rely upon their slaves' fidelity and attachment in the hour of danger and severe trial than on any other equal number of individuals; and we all know that the son or daughter who has been long absent from the parental roof, on returning to the scenes of infancy, never fails to be greeted with the kindest welcome and the most sincere and heartfelt congratulations from those slaves among whom he has been reared to manhood. . . .
A merrier being does not exist on the face of the globe than the Negro slave of the United States. . . . Why, then, since the slave if happy, and happiness is the great object of all animated creation, should we endeavor to disturb his contentment by infusing into his mind a vain and indefinite desire for liberty—a something which he cannot comprehend, and which must inevitably dry up the very sources of his happiness.
15:10ff: Hibbs starts talking about William "Billy" Lee. According to Mount Vernon, Lee was the only slave Washington freed immediately after his death. Contrary to what Hibbs says in this video, Washington not give Lee half of his wealth. Washington did, however, give Lee a monthly allowance of $30 a year.
Of course the view that Washington gave half of his fortune to a freed slave works so much better for Hibbs's pro-Christian nationalist narrative. Why mess with the facts when they can be twisted and manipulated to advance something more important–a Christian Right political agenda? Why treat the past with integrity when you can just make stuff up in order to get more clicks? Why let silly little facts get in the way of Hibbs's rise as a celebrity pastor?
I think it is time for another Dudley Rutherford moment.
By the way, if you want an accurate portrayal of slavery at Mount Vernon, start with Mary Thompson's "The Only Unavoidable Subject of Regret": George Washington, Slavery, and the Enslaved Community at Mount Vernon.