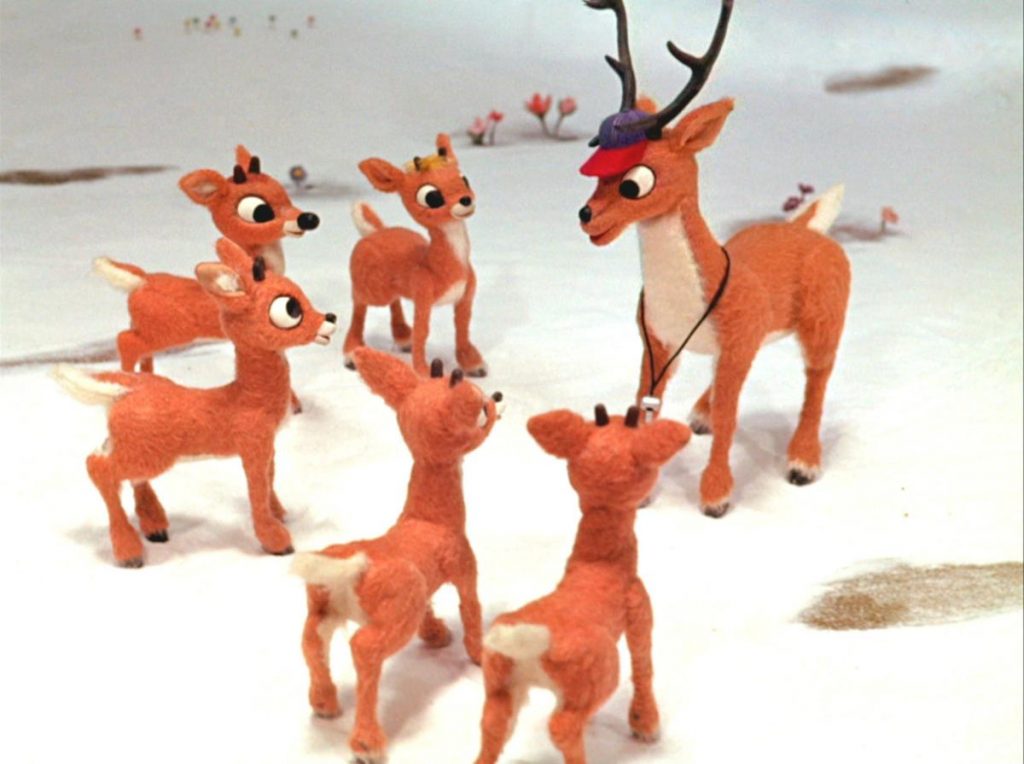 Here is Nichols at The Atlantic:
Let's begin with the granddaddy of them all, the stop-motion puppet show Rudolph the Red-Nosed Reindeer. Produced by the team of Arthur Rankin Jr. and Jules Bass in 1964, Rudolph became an industry, spawning toys and collectibles and a legion of die-hard fans. (There are a few in my own family.) It has pleasant songs and touching moments, if you like that sort of thing.
I feel a bit of guilt saying this, because my late mother loved that show, and every year when I was a boy, we watched it together because she thought that I loved it just as much as she did. I didn't mind; I loved my mom, and when it appeared, it meant both my birthday and Christmas were near, so I was happy enough.
It's also terrible.
But yikes, what a story. I am not the first person to notice this—my Atlantic colleague Caitlin Flanagan wrote the definitive takedown of this nightmare in 2020—but everyone in Christmas Town is a jerk. From Santa—a choleric coot who runs the North Pole like a Depression-era factory executive—to the dictatorial head elf, to Donner and the other reindeer bigots, they're all dislikable. ("My name's Fireball," says one of the reindeer punks. "You can be my buddy." Screw you, Fireball. You can be my buddy, or you can go pound snow.)
Rudolph was supposed to be a Christmas story about differences and acceptance and redemption and family being what you make it and yada yada yada. No matter how much tinsel you throw over it, however, it's still just a story about a snooty little town that accepts a freak only when he proves he can do something useful.
Worse, it sends the message that Christmas really is all about Santa and toys. Santa looks at Christmas as a job; he's a crabby airline pilot who has to cancel his flight due to weather. If that means no Christmas, well, that's how it has to be, kids.
(And yes, by the way, at the end an elf in fact does throw a flightless toy bird out of the sleigh. While we don't see it, I imagine the poor bird hits the ground "like sacks of wet cement," much like the turkeys in the now-classic Thanksgiving episode of the old WKRP in Cincinnati.
Ouch.
Find out which two Christmas specials make Nichols's cut here.