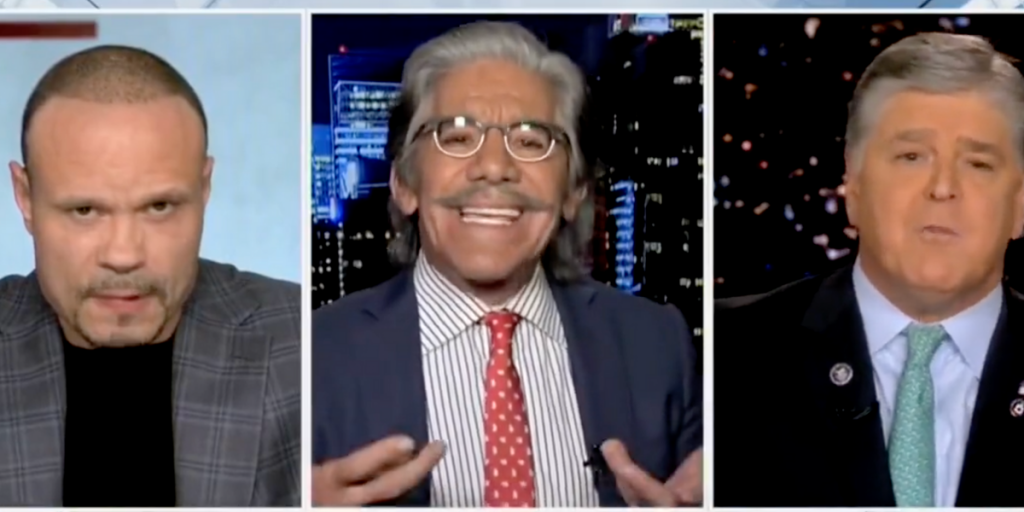 Watch Sean Hannity desperately try to save his brand. At least he's got Dan Bongino is in his corner:
Hannity believes that the January 6th attack on the U.S. Capitol was the equivalent of hundreds of other riots. This is "whataboutism" on steroids. Kevin Williamson at the National Review is not buying it. Here is a taste of his piece "One of These Riots is Not Like the Other":
Why make such a big deal about January 6?
Sean Hannity, radio host and off-the-books Donald Trump adviser, demands to know. After all, Hannity points out, there have been scores of riots, some of them deadly, over the past couple of years. Why fixate on that one?
Sean Hannity apparently believes that he has the dumbest audience in America.
The sacking of the Capitol on January 6 by a gang of enraged Trump acolytes acting on the president's complaint that the election had been stolen from him is different from other riots because of its particular political character. Stealing Nikes is one thing, and stealing the presidency is another. Hannity knows this. Most of you know this.
But, apparently, some people need to have it explained to them.
Consider: There were 21,570 homicides in the United States in 2020. If one of the victims had been the president of the United States, we would have made a pretty big deal about it. It would have been on the news. There might have been congressional hearings. Why? If we take Sean Hannity's view, then we should treat such a murder as one murder among the thousands of murders the United States sees in a typical year.
Read the rest here.