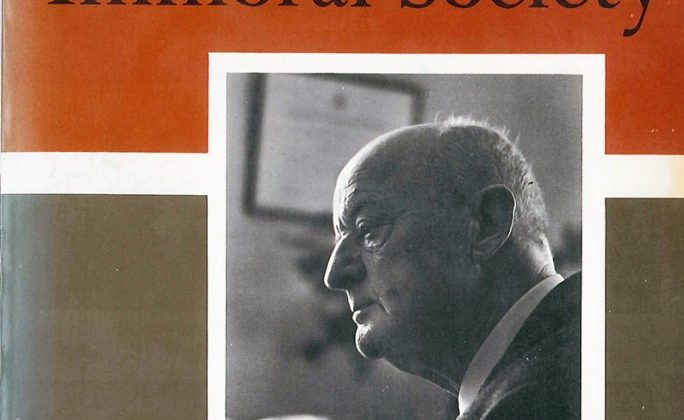 Here is Reinhold Niebuhr in Moral Man and Immoral Society. He wrote this book in 1932:
Society may believe that the preservation of freedom of opinion is a social good, not because liberty of thought is an inherent or natural right but because it is a basic condition of social progress. Yet in a given instance the principle of freedom may have to yield to the necessities of social cohesion, requiring a measure of coercion. If the state usually errs in throttling freedom, its error is in using an undue measure of coercion, in applying it prematurely before efforts to achieve solidarity by a mutual accommodation of interests have been exhausted, and in exploiting the resultant social solidarity for morally unapproved ends.
When applied to our current COVID-19 moment, I admit that Niebuhr's words can be interpreted differently.
Here's how I read them:
It is the responsibility of the federal government, with all its resources and scientific experts, to reduce the impact of COVID-19 on American life. When the vaccine was released, the federal government (led by the CDC) tried to achieve "solidarity by a mutual accommodation of interests." In other words, the government tried to convince people to take the vaccine. But when their efforts at "social cohesion" failed, and people placed their "liberty" over the common good, mandates became necessary.