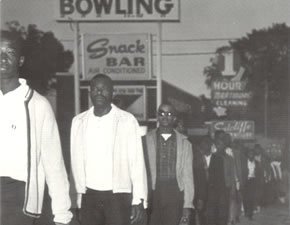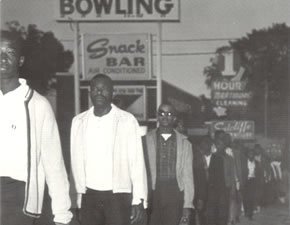 Check out Ashawnta Jackson's piece at JSTOR Daily:
In 1968, students from South Carolina State College, a historically Black college in Orangeburg, attempted to enter a segregated bowling alley in town. The alley was closed by police for the night. The students returned the next day, finding the doors locked and guarded by police. When the doors opened to let one of the officers in, students rushed in, resulting in fifteen arrests. As news of the arrests spread, a crowd began to form outside of the alley. (More contemporary reporting can be found in Reveal Digital's open access Campus Underground newspaper collection on JSTOR.)
As researcher Reid C. Toth writes, "a crowd of approximately 300 students gathered. […] By this time the Orangeburg city police had been joined by South Carolina Highway Patrol troopers." The police agreed to release the arrested students if the crowd would disperse. After their release, a firetruck pulled into the parking lots, and as Toth explains, the students "immediately became agitated, apparently believing that officials planned to use fire hoses on them." The scene erupted in chaos, and the police began beating the students with clubs. Toth continues, "[r]eports were later made of females being held by one officer while being beaten by another."
After three days, with no action being taken against the police for the violence, the students staged a protest on campus. And while accounts of what started the violence differ, the result was that police fired on the students, and "all but two of the injured students had been shot in the back, side, or through the soles of their feet." Nine of the officers were tried but acquitted for the shootings.
Read the entire piece, including recommended reading, here.