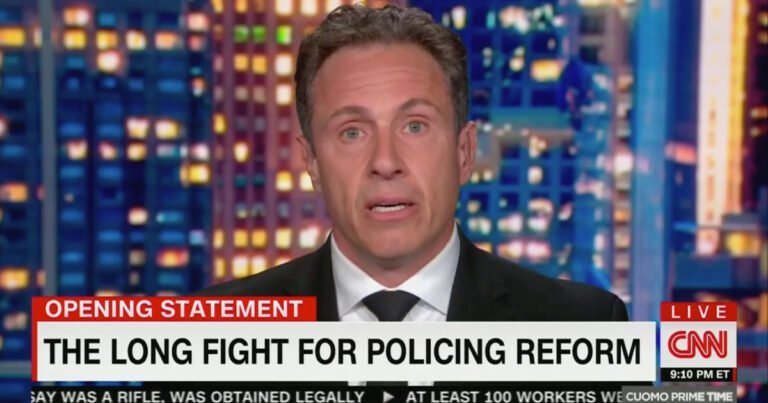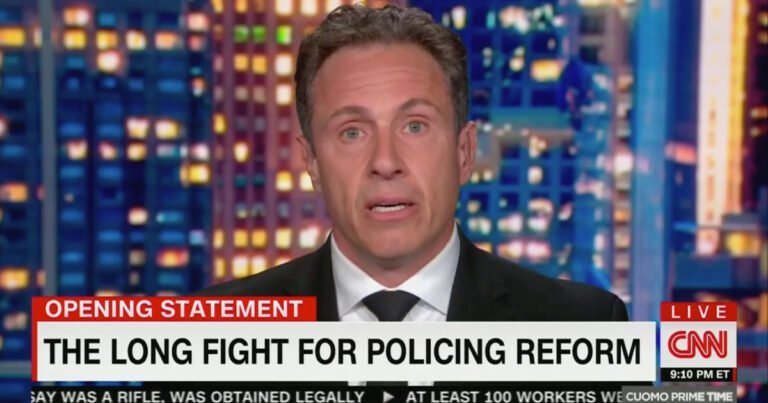 CNN fired him because he violated journalistic "standards and practices" by helping craft his brother Andrew's response to sexual harassment charges. Here is Edwards Helmore at The Guardian:
But the larger question concerns to what extent US cable news has handed over its most viewed, and therefore profitable, hours over to political commentary. Once that was an issue that largely affected rightwing Fox News. Then left-leaning MSNBC. Now supposedly mainstream channels like CNN are at it.
"Fox News was the first to really blur the lines between news and opinion, and it was not un-noticed that they became the most watched and the most profitable. They had this ridiculous fig leaf of being straight news during the day and at some magical moment we switch to something else. CNN and MSNBC then mimicked them," said Pope.
But, Pope pointed out, viewers don't differentiate, and like everything else during the Trump era, everything became exaggerated. "I watched Fox on one side and CNN and MSNBC on the other became more and more opinionated as the presidency wore on, to the point that they could not pull themselves out." And that, he said, is the case across TV and print.
"You can ask the question: what's driving what? Is it the country driving the polarization? Or is that opinion is cheaper to produce? Or is the news driving the polarization? Whatever it is, it's clearly this is what's happening."
"The fallback position of new organization of 'well, it's complicated' is clearly a ridiculous journalistic response," Pope said, which typifies news businesses' response to Trump to brand themselves as identity-markers. "So it becomes very difficult from managers to say they screwed up because it plays right into the hands of the other guy."
Whether he is a journalist or an entertainer, CNN did the right thing by getting rid of Chris Cuomo. But it seems that the distinction between journalist and entertainer is still worth considering here. As a journalist, Cuomo was fired because he violated professional ethics. But if Cuomo is an entertainer, is he really required to conform to journalistic standards? If he is primarily an entertainer, then perhaps CNN fired him because he aided a sexual harasser. As a CNN-watcher, I don't think the cable news network makes a sharp distinction between "journalism" and "entertainment." CNN wants its prime-time entertainers to uphold journalistic standards. Thus Cuomo is out.
Compare this to Fox News. Is Sean Hannity a journalist? If so, he should have been fired a long time ago for his close connection to the Trump administration. If he is an entertainer, does he deserve to be fired for using his platform to promote a serial sexual harasser like Trump?
The Cuomo-Hannity comparison suggests that the differences between CNN's and FOX's prime time programming are not merely about political ideology. These are actually two different genres of cable "news" programming.
Just a thought.