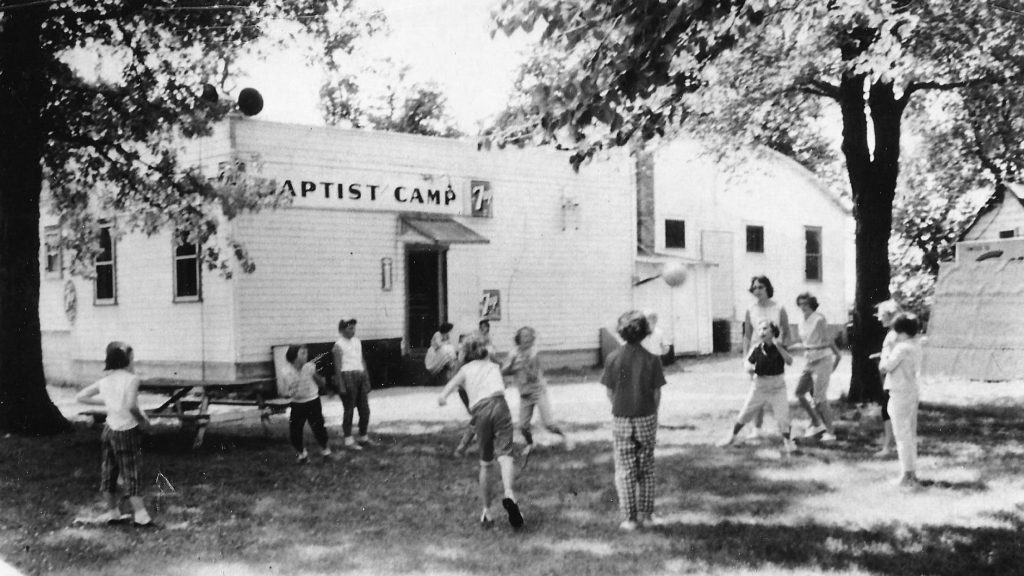 What is happening in Evangelical land?
Mark Driscoll needs money "after a year of trials."
What is Rob Bell up to these days?
Three more kidnapped missionaries in Haiti are released.
Robert Jeffress, one of the foremost evangelical defenders of Donald Trump, says the Biden administration is the ungodliest presidential administration we've had in the history of our country." Ironically, his little political tirade was part of a sermon titled "Portrait of an Effective Evangelist." Pick-up it up at the 5:00 mark:
A Texas Monthly review of "The Chosen" calls it a "pious entourage." The producer of the show is none other than the son of the co-author of the Left Behind series. Christianity Today has that story.
D. James Kennedy Ministries does not want to be called a "hate group."
The Holy Post guys define fundamentalism:
Chris Gehrz introduces us to the Center for Pastor Theologians.
Timothy George wants evangelicals to read theology:
Frank Schaeffer continues his decades-long apology tour.
David French on Christmas:
French on "deconstruction'":
Word&Way announces its books of the year.
The state of evangelical publishing at the end of 2021.
A blast from the past:
A North Carolina evangelical pastor calls for a path to citizenship for immigrants.
Joey is going old school:
Evangelicals who attend church lean Republican:
The Merritt family is at the center of a huge debate over LGBTQ issues in the Southern Baptist Convention.
Gotta love Liberty University's Darrell B. Harrison's Christ-like spirit:
Since when does the Liberty University Standing for Freedom Center get to define what it means to be pro-life (and in the process attack Ronald Sider, Jemar Tisby, and Thabiti Anyabwile).
Boz (Billy Graham's grandson) is going to Lynchburg:
Brazil's new evangelical Supreme Court justice.
Owen Strachan goes on the show of a female podcaster:
A Minnesota Evangelical Free Church is offering a free New York strip steak Christmas dinner for the community.
Jim Wallis on Bob Dole:
Evangelicals in Madrid organize a "Pro-Life Day."
Kathy explains Tim's condition:
An Evangelical Covenant Church leader on race and privilege.
Tim Barton continues his CRT/1619 Project tour. Let me start by saying that Barton and Metaxas have no idea what they are talking about on these issues. No critical race theorists would define CRT like Barton. He is attacking a straw man in order instill fear in his listeners. Metaxas says that people shouldn't read critical race theory, but instead just listen to "bullet points" on the topic disseminated by people like him and Barton. Metaxas says that critical race theory is Satanic and should thus be "rebuked" in the name of Jesus. At one point Barton says the real problem in Jamestown was not slavery, but "socialism." He actually claims that the 1619 Project ignored the story of cannibalism in Jamestown because it doesn't fit the Nikole Hannah-Jones racist narrative. These guys know just enough facts to be very, very dangerous. Finally, if all have sinned and fallen short of God's glory, as Barton says, then why wouldn't he fully embrace systemic racism? There is so much wrong here, but perhaps the worst part of all of it is when Metaxas calls Barton "a historian." 🙂
More reflection on the "deconstruction" of white evangelicalism.
Devin's book has a cover!:
Rachel Denhollander wins the Calvin University Abraham Kuyper Prize.
Franklin Graham is made about a transgender swimmer who is breaking records:
Kevin Sorbo is starring in "Left Behind: Rise of the Antichrist"
The wolves are devouring the land:
Vaccine scientists are the new Nazis.
John Hagee on journalism:
Scot McKnight wants to follow Jesus without the Second Amendment.
A conservative evangelical and Trump supporter tells his fellow evangelicals not to gloat over Chris Cuomo's problems. I guess Gary Bauer didn't get the message: