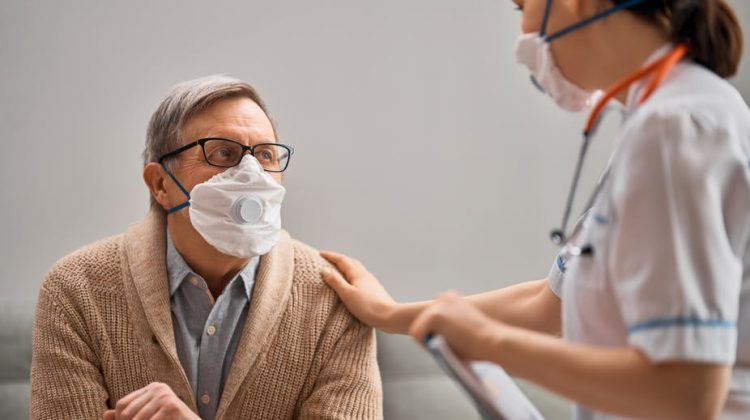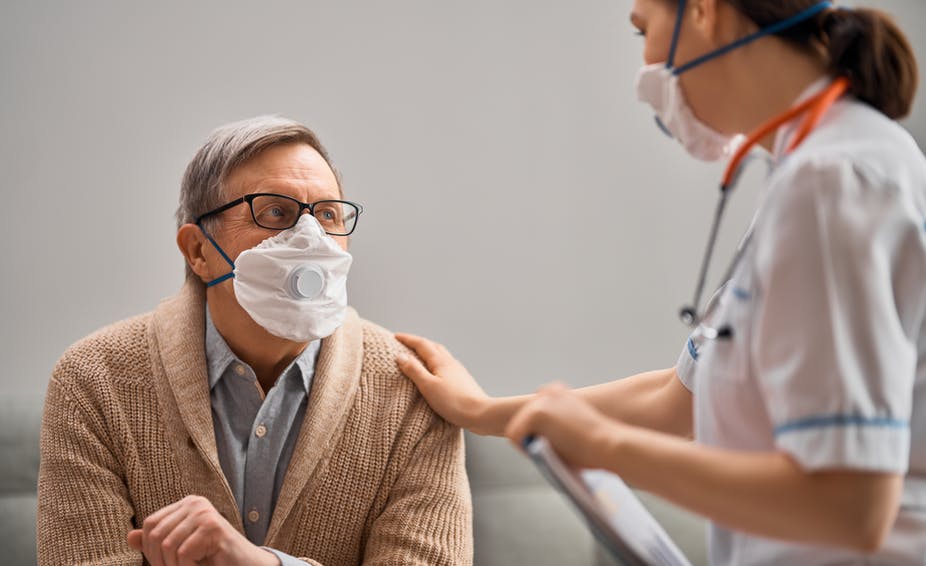 No, this is not one of those posts about older people worrying about the state of American democracy. It is much more pragmatic in nature. Why aren't we taking care of older Americans in the way that we should? Conservatives believe that we should be a Christian nation, but they want to leave the care of retired Americans to the free market or refuse to support spending that will help our senior citizens.
Max Richtman is President and CEO of the National Committee to Preserve Social Security and Medicare. Here is a taste of his recent opinion piece at The Hill:
The idea of growing old in America today is becoming more uncertain and even scary, and it shouldn't be. This is one of the wealthiest nations on earth. While many seniors are fortunate to have adequate retirement income, affordable health care, and the means to live independently after decades of working, millions of others do not. They live on fixed incomes – some near or below poverty level – and struggle to maintain basic retirement and health security.  Many find themselves contending with chronic illnesses and need help with the tasks of daily living, but can't afford proper care.  Or they are housed in nursing homes which recent history has proven can be substandard, if not outright dangerous.  Instead of being able to thrive in their elder years by volunteering, staying physically active, or traveling – life becomes a daily struggle. Family members may step in to help, but can become quickly overwhelmed.    
Some of the causes of this crisis in aging are straightforward. Stagnant wages and growing income inequality have impaired workers' ability to save for retirement. At the same time, seniors' living costs have been escalating – especially for medical and long-term care. The prices of prescription drugs have skyrocketed to the point where many seniors are forced to cut pills in half or skip vital medications altogether. The availability of employer-provided pensions is limited, and 401(k) plans, if workers have the money to invest, are not without risk. (Remember the millions of investors whose retirement accounts were wiped out in the crash of 2008?)
The two bedrock social insurance programs of the 20th century – Social Security and Medicare – have not been sufficiently updated to reflect seniors' 21st century needs (though serious efforts finally are underway in Congress to do so). The United States has no federal long-term care insurance program, leaving seniors to pay out-of-pocket for assisted living costs averaging more than $4,000 per month and skilled nursing care costs ranging from $5,000 to $25,000 per month. (The average monthly Social Security benefit is only $1,543.) Seniors must impoverish themselves in order to qualify for Medicaid, which covers the lion's share of long-term institutional care.
Though these problems are significantly worse for lower income seniors and disadvantaged communities, the crisis of aging ensnares middle-class Americans, too. "I don't want to be a burden to my children" and "I am afraid I'll end up in a nursing home or homeless" are common refrains among older people who may have earned a decent living but are overwhelmed by insurmountable costs in retirement.
While some societies revere their eldest, the word "old" is a put-down in America. Too many Americans see older people as "in the way" or irrelevant. A 2020 AARP survey found that "78 percent of older workers saw or experienced age discrimination in the workplace." Former U.S. Sen. Alan Simpson (R-Wyo.) used the term "greedy geezers" in defending his agenda to cut Social Security benefits. 
At no time has this indifference to seniors been more obvious than during the pandemic.  Seniors represent a staggering 80 percent of all COVID deaths while representing only 16.5 percent of the total population. Millions of families mourned the loss of older loved ones. But the attitude of many Americans seemed to be, "I don't have to worry about COVID. It's mainly affecting older people."
Read the rest here. I hope some of those pro-lifers out there take Richtman's words seriously.