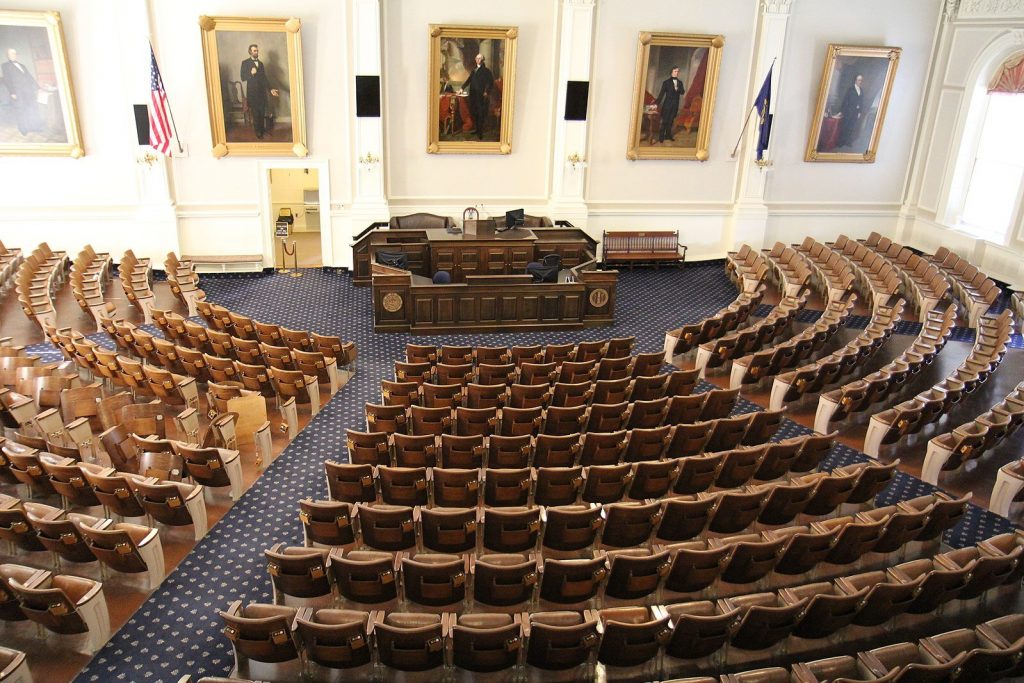 Here is Eileen O'Connor of the Concord Monitor:
Just one year after New Hampshire legislators first introduced a bill that banned the teaching or discussion of "divisive concepts" like systemic racism, another bill will be debated this legislative session that would take those restrictions further.
The proposed bill, HB 1255, is titled "An Act Relative to Teachers' Loyalty,' and seeks to ban public school teachers from promoting any theory that depicts U.S. history or its founding in a negative light, including the idea that the country was founded on racism.
The bill updates a piece of Cold War-era law that bans educators from advocating for communism in schools, and adds additional bans on advocating for socialism and Marxism.
"No teacher shall advocate any doctrine or theory promoting a negative account or representation of the founding and history of the United States of America in New Hampshire public schools which does not include the worldwide context of now outdated and discouraged practices," the text of the proposed bill reads. "Such prohibition includes but is not limited to teaching that the United States was founded on racism."
The bill's primary sponsor, Rep. Alicia Lekas (R-Hudson), said in a phone interview Friday that she wants to bring the bill to the 2022 legislative session because she disagrees with the way history is being taught in public schools today.
"Too often I'm running into too many students who don't know anything about real history and stuff like that, because teachers spend too much time indoctrinating students about political things, which I don't think teachers should be doing," Lekas said.
Lekas believes that although slavery was a negative chapter in U.S. history, the historical context of the time isn't given enough weight when it's taught to students.
"Slavery was a terrible thing, but a lot of people don't know slavery happened all over the world; that's the setting you need to be teaching," Lekas said. "If you're going to teach about the founding of the country, you need to teach it in its proper setting so you know what was happening in the rest of the world, so you have a better idea of why people did the way they did."
Read the entire piece here.
History teachers do not primarily focus on "positive" or "negative" things in the past. They tell the story of the past in its all its fullness and complexity. There is no way to tell the story of American history without covering the central role of slavery.
Representative Lekas wants New Hampshire students to learn more about global slavery. According to the New Hampshire State Social Studies Framework, students learn about global slavery:
In 3rd and 4th grade geography (p.31)
In 5th and 6th grade world history (p.71)
In 9th-12th grade world history (p. 100)
But Representative Lekas may be right. The New Hampshire Social Studies Framework could use more content on global slavery. (Or at least the authors could add more examples to the Framework that focus on global slavery). Once they do this, students will get a much better understanding of how American slavery was connected to, and drew heavily upon, the global slave trade. If students learn about these connections, they will also need to ask why a nation built on Enlightenment ideals of liberty and individual rights took so long to reject the morally problematic and anti-Enlightenment global slave trade and its human legacy. In the end, something tells me that New Hampshire teachers are already doing this.