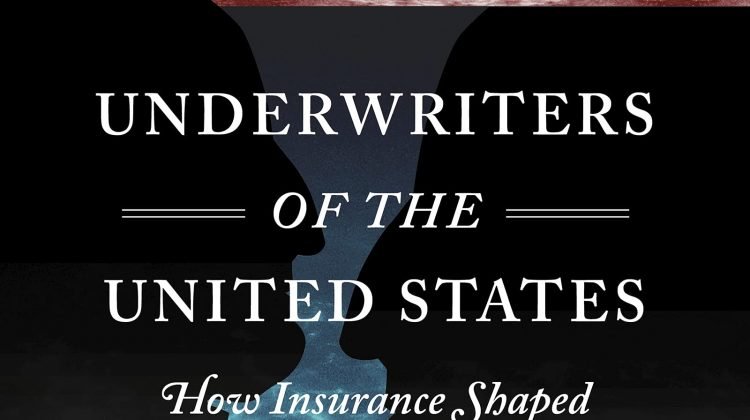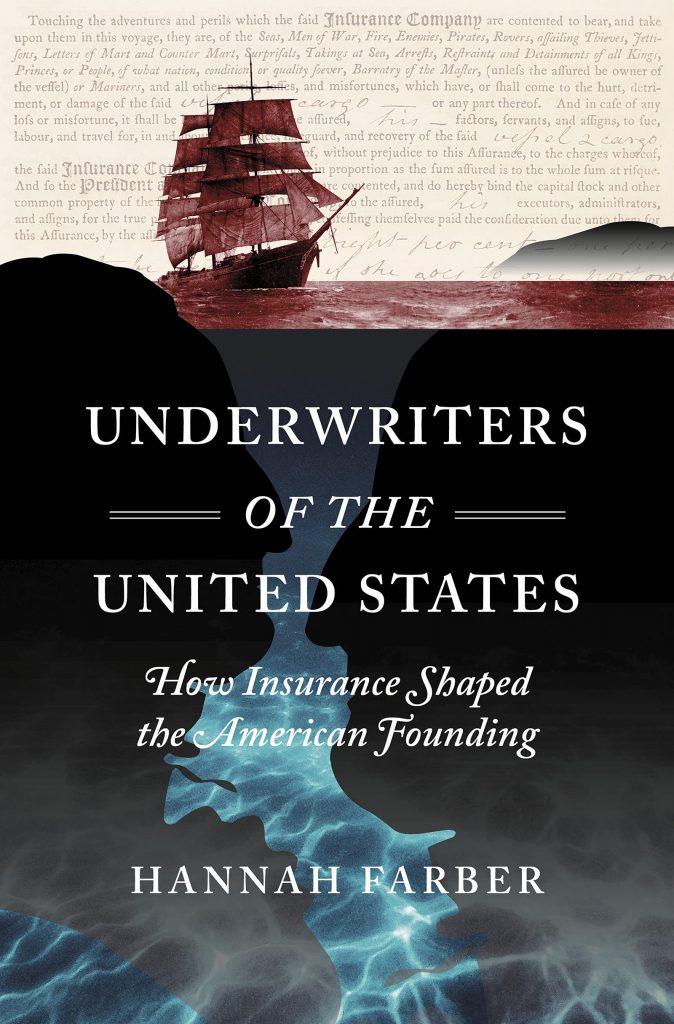 Hannah Farber is Assistant Professor of History at Columbia University. This interview is based on her new book, Underwriters of the United States: How Insurance Shaped the American Founding (Omohundro Institute and University of North Carolina Press, 2021).
JF: What led you to write Underwriters of the United States?
HF: As a graduate student, I was looking for tales of adventure on the high seas during the era of the early American republic, and at first I was simply amused at how frequently I came across references to insurance. How tedious it seemed! It took me a while to piece together how marine insurance structured merchant strategy in the Age of Revolution–and thus how it shaped the decisions made by the United States and its maritime trading partners and rivals. In other words, I discovered that insurance was an intensely political business.
In retrospect, I was obviously part of the post-2008 wave of American historians who were searching for ways to write about economic phenomena without unthinkingly adopting the assumptions and terminologies of the discipline of economics. But of course, this was not evident to me at the time!
JF: In 2 sentences, what is the argument of Underwriters of the United States?
HF: The high risk/high reward trading environment created by the French Revolutionary and Napoleonic Wars gave marine insurers enormous political influence. Insisting both that they were consummately loyal citizens deserving of national support and that they were independent, private operators who would not suffer government interference, American underwriters invested in the United States, shaped it to their liking, and reaped the rewards.
JF: Why do we need to read Underwriters of the United States?
HF: I hope this book offers readers new ways of thinking about money and the American founding. "Haves" vs "have nots" is not the whole story–we also have to think about the economic, political, and cultural attributes of financial systems more generally. We can take those systems seriously and think about them critically at the same time. Underwriters of the United States trains a spotlight on the moment when an old, profoundly transnational, deeply coordinated, wealthy international business has to figure out how to establish itself within a new state that is still in the process of formation.
I would also like readers to think about the ways in which insurance remains a profoundly political business today. For one thing, the vast insurance business makes its decisions in the context of laws. For another, governments, to the degree that they attempt to manage their citizens' risks, are, themselves, in the business of insurance. Every time we change the way insurance works, we are really reshaping our state.
JF: Why and when did you become an American historian?
HF: When I was an undergraduate at Yale, my history thesis on seventeenth-century Maine turned into a grand adventure. A genealogist in her 80s took me under her wing and drove me around Portland in the dead of winter. As we careened around the city's icy cliffs in the evening dark, I thought to myself: who says being a historian can't be exciting?
JF: What is your next project?
HF: I am working on one little puzzle that didn't really fit into my book: why it was that insurance of the slave trade is expressly banned in the British law prohibiting the British slave trade, while the contemporaneous American law ending the slave trade makes no mention of insurance.
I am also writing about the cultural history of interest rates in early America, and I have done some preliminary research on the early history of American civil courts, which is really up my alley: colonists sue each other, impugn the honor of one another's wives, and hit each other with sticks. It's tons of fun. Stay tuned!
JF: Thanks, Hannah!