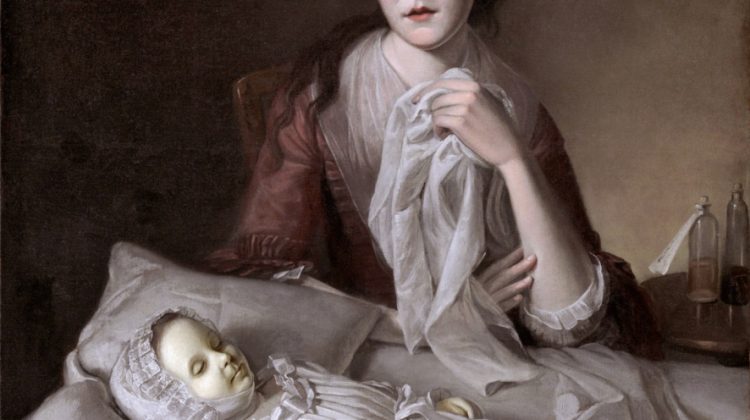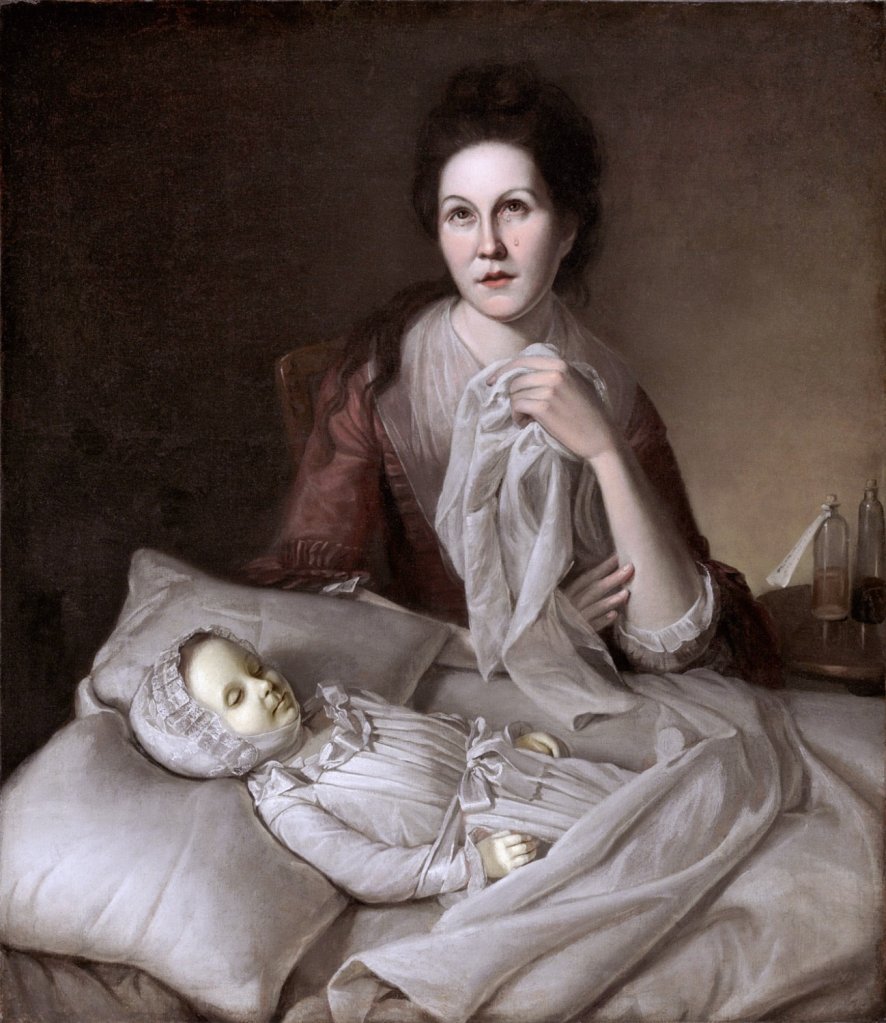 Central Michigan University historian Andrew Wehrman has been an indispensable guide in this age of COVID-19. Here is a taste of his recent piece at Age of Revolutions blog:
For portrait painters like Charles Willson Peale, ignoring smallpox was part of the job. His patrons expected him to touch up their likenesses and make it seem as if they had never been affected by the scourge. None of the seventy portraits that Peale painted of George Washington, for example, showed the slightest hint of a smallpox scar despite the fact that he had been "strongly attacked with the small Pox" in Barbados in 1751. The famed British painter Sir Joshua Reynolds, whose studio Peale visited while studying in Great Britain in the 1760s, maintained that painting an exact likeness caused the subject to lose dignity. For Reynolds, a portraitist should be like a poet creating an idealized version of the subject rather than a "mere face-painter" who, like the "mere historian, copies what he sees, and minutely traces every feature." In the summer of 1776, however, Peale realized that he could no longer paint over the harm that smallpox was causing across America. He used the tragic death of his daughter Margaret and his wife Rachel's grief to create one of his most revolutionary paintings, Rachel Weeping, which implored Americans to inoculate before it was too late.
And this:
While it might have seemed like an individual decision, inoculation during the American Revolution, as it should be today, was understood as a communal goal. John Adams expressed that he hoped public inoculation hospitals would be built "in every county, if not every town" in Massachusetts to protect Americans and stop the epidemic, and whole communities throughout new nation did just that. Similarly, Peale understood that it took concerted government action to ensure that the goal of inoculation was achieved. In displaying Rachel Weeping to the members of the Continental Congress in Philadelphia, he made it his most overtly political painting. Peale also yearned to participate in the war itself. He served as a captain in the Pennsylvania militia and witnessed the harsh winter at Valley Forge while painting the portraits of Washington's officers. Washington initially forbade inoculation in the Continental Army, fearing that it would further spread the disease, but in February 1777, he changed his mind and began what historian Elizabeth Fenn called "the first large-scale, state-sponsored immunization campaign in American history." Washington credited the physicians on his staff for convincing him that such an inoculation order was necessary and achievable, but pressure was building from his own soldiers, his officers, and from Congress who issued their own inoculation order for the military shortly after Washington's. There was no opposition arguing that such mandates ran counter to the freedoms being fought for in the Revolution. Instead, Americans had become convinced that independence did not matter much without their health and that private pressure combined with public inoculation campaigns offered the best path to liberty—from Great Britain and from smallpox.
With COVID-19 vaccines now available for children ages five and older, Peale's Rachel Weeping again implores its viewers to inoculate their children during a pandemic. While COVID-19 is certainly not as fatal to individuals as smallpox once was, it has killed nearly six times as many Americans in two years as smallpox is estimated to have killed across the North American continent during the eight years of the Revolutionary War. Further, the vaccines for COVID are far safer than the crude smallpox inoculations available 200 years ago. While eighteenth-century Americans could count on a portrait painter like Peale to hide their inoculation scars, Americans in 2021 can take their #nofilter vaccine selfies with confidence.
Read the entire piece here.