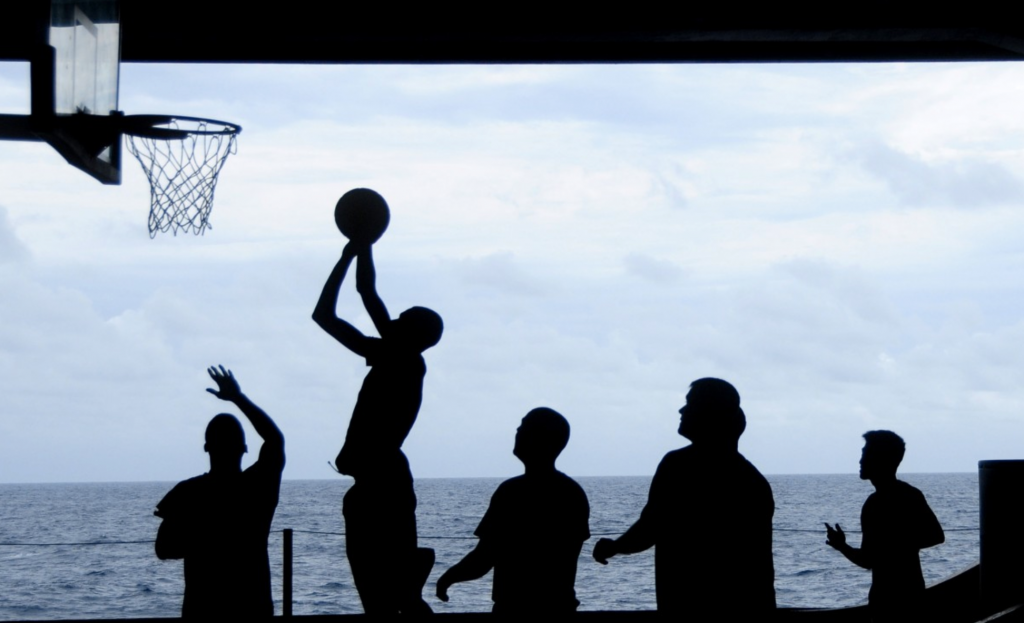 What kind of play does the democratic arena require? Might Christians attain it?
I have vivid memories of listening to Focus on the Family's radio programs and watching their animated shows on VHS in the 1990s. On occasion, my parents piled me and my three siblings into our 1993 Ford Econoline van for an outing to the nearest Family Christian bookstore to browse the cache of Focus on the Family products. My family was one of millions guided by Focus on the Family during its heyday. But James Dobson, the founder of Focus on the Family, increasingly gazed past ecumenical formation and directed his empire towards the frontlines of the culture war. As a result, Focus on the Family contributed to an influential playbook that instructed Christian families what they should fear in national politics. If we think of liberal democracy as an arena, as Eric Miller proposes, then this brand of evangelicalism inculcated millions of families like mine to play stiffly and anxiously. 
Although the Focus on the Family syndicate was a force in the arena, it made a serious blunder: It grew so preoccupied with its opponents that it lost a vision of the fullness of Christian theology. It labelled perceived political threats "secular humanism" and the "liberal agenda." Its consistent message to Christian families: Your religious liberties and Christian children are at risk. If you ask someone who grew up under this instruction, they will likely share their own story of how anxiety was baked into the teaching. It put families on guard and proved detrimental to liberal democracy. But ineffective play in the arena was not the worst thing that resulted from their anxiety: Dobson directed his listeners to the radio pundit Rush Limbaugh for guidance on contemporary political issues.
For wary Christian families, Limbaugh's counter-punching bravado was appealing. They quietly enjoyed the jabs Limbaugh took that their pastors and Christians leaders would not. Alone with their radios, they cheered their opponents' failures. Countless Christian families learned about the arena from Limbaugh's full-court press—which is to say, they learned to malign anything that hinted of being "liberal." Although the cheap points Limbaugh scored were fun to cheer on, he imparted a sloppy, flawed technique. His bombastic tactics were fear-based.
Rather than participating anxiously, Christians are better served putting forth ideas for a healthier liberal democracy in the free spirit of play. To this end, the theologian Jürgen Moltmann proposes play as a means of keeping the Christian eschatological hope front and center while navigating politics.
A World War II prisoner of war, Moltmann emerged from the horrors of war and prison with a clear-eyed vision for Christian flourishing centered on freedom. Moltmann's Theology of Play (1972) offers a better path forward than the vicious tit-for-tat modus operandi of our current politics. Play for Moltmann, far from a diversion, is an opportunity for "preparation and experimentation for a better future." This testing ground leads to a "productive imagination." The verve and creativity inherent in playing freely allows for the exploration of possibilities that can be integrated "differently and perhaps better, into the realm of political life."
But what does it look like for Christians to play freely in the arena of liberal democracy? It starts by embracing the limits of what any government can provide and leaning into the boundless hope of faith. With this approach, Christians see entering the arena as an opportunity—not an act of desperation. Christians playing freely reject complete allegiance to one party as an assumed prerequisite for participating. Rather, they seek to retain the best traditions of all parties, traditions that dignify both people and Creation. This approach chooses to explore ideas and participate in politics locally before wading into the national or global level—since we are most effective in the local democratic arena, and locality literally grounds our national and global politics. Approaching the arena from this unstinting place undermines the assumption that the stock market or consumer-spending index are the de facto benchmarks of national health. It involves a way of thinking that can liberate those clinging to a shallow hagiographic narrative of Christian nationalism or living within trapped rage encouraged by cable news.
The importance of playing freely instead of anxiously is not new. My college basketball coach was quick to deliver a tongue lashing for apprehensive play. We grew accustomed to the half time admonishment, "You are playing not to lose, instead of playing to win!" He proved right—reactive, uncertain play is both ineffective and unenjoyable. Sports psychologist Joaquin Dosil writes, "A loose, relaxed physiology generally results in better performance than a tight, tension filled body." Robert Farrar Capon, the late Episcopal priest and New York Times food critic, puts it this way:
If we are ever to enter fully into the glorious liberty of the children of God, we are going to have to spend more time thinking about freedom than we do. The church, by and large, has had a poor record of encouraging freedom. It has spent so much time inculcating in us the fear of making mistakes that it has made us like ill-taught piano students: we play our pieces, but we never really hear them because our main concern is not to make music but to avoid some flub that will get us in trouble.
The power of playing freely can (re)center Christian political engagement around the hope and possibility rooted in their faith. It's a compelling style of play in an anxious, caustic age.
David Demaree works in product management at a medical software company. He holds a PhD in American history and lives with his family near Pittsburgh.