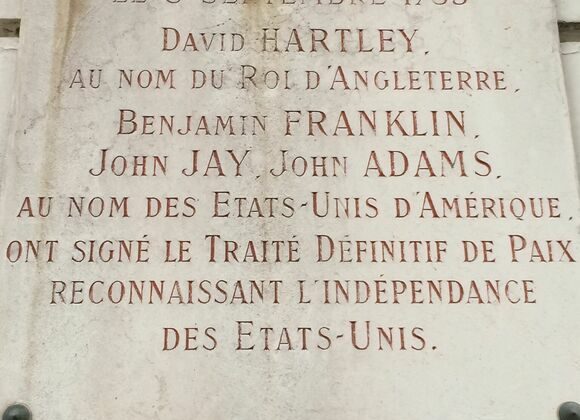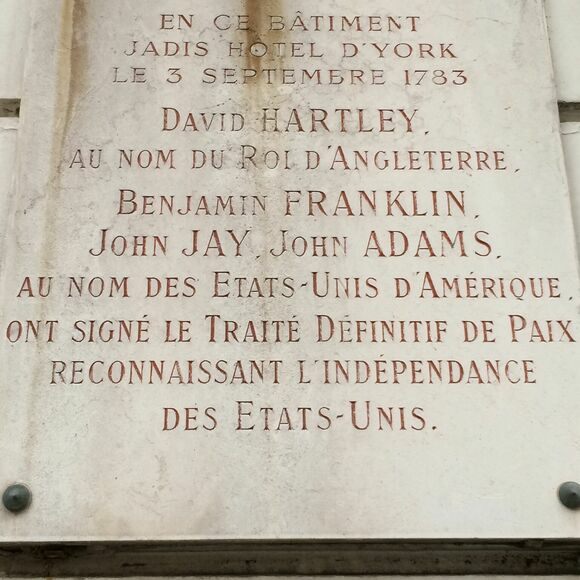 Historian Martha Jones tells the story at The New York Times:
Despite its many markers of memory there are some stories about the past that Paris does not tell. I am an African American historian who spends each summer in Paris with family. Last June, as pandemic shutdowns lifted, guests arrived, eager to discover city highlights and get beyond the guidebooks. Conditions weren't ideal, but when they asked me to share something about the city's history, I invited them to discover how France and the United States were long ago bound together in the brutality of trans-Atlantic slavery.
I introduced my visitors to an enslaved woman whom I know by only one name, Abigail. Brought from the United States to Paris by one of America's founders, John Jay, she died there in a failed attempt to win her liberty.
The city's markers of memory — lieux des memoires — readily tell the story of men like Jay who finalized the terms of freedom for the new United States there in 1783. He was among the men who famously signed the Treaty of Paris that September, settling the American Revolutionary War. Still, Abigail's story until today remains easy to overlook.
I've searched for Abigail a long time now, nearly 10 years. I first puzzled over her life and death as a newcomer to Paris when I stumbled upon the city's many tributes to American founders. Exiting the Musée d'Orsay and heading to the Right Bank across the Passarelle Léopold-Sedar-Senghor, with the bateaux-mouches tourist boats passing below, I met up with a 10-foot-tall bronze likeness of Thomas Jefferson, another U.S. founder, plans for his Virginia estate, Monticello, in hand.
Hiking along the 16th arrondissement's rue Benjamin-Franklin, I ventured to the tiny Square de Yorktown to discover that the figure seated high atop a stone plinth was Franklin himself. Fresh from people-watching from a sidewalk table at cafe Les Deux Magots, once the haunt of the 20th-century luminaries James Baldwin and Richard Wright, I made my way around the corner on rue Jacob. Pausing at number 56, I read the pink marble plaque that marks the site of the Hôtel d'York, where three of the men who shaped America's independence — U.S. Peace Commissioners Benjamin Franklin, John Adams and John Jay — finalized the Treaty of Paris.
These fabled places are, I recognized, whitewashed. There is no mention of the enslaved people, like Abigail, who were bound to labor in the founders' Parisian households. No site explains that during John Jay's time in the French capital, while he brokered the new nation's freedom, he also dealt in the unfreedom of others.
Abigail comes to us refracted through the concerns of those who conspired to keep her bound to the Jay family, and recovering her distinct voice is difficult to accomplish through records that she, as an enslaved woman, had little hand in constructing. Still, to give a fuller accounting of our nation's founding and the many early Americans who contributed to it, I have collected small shards of the past that bring Abigail more clearly into view. As a historian, I worry that I won't ever learn enough about her, and still am sure that Abigail along with John Jay must be remembered.
Read the entire piece here.