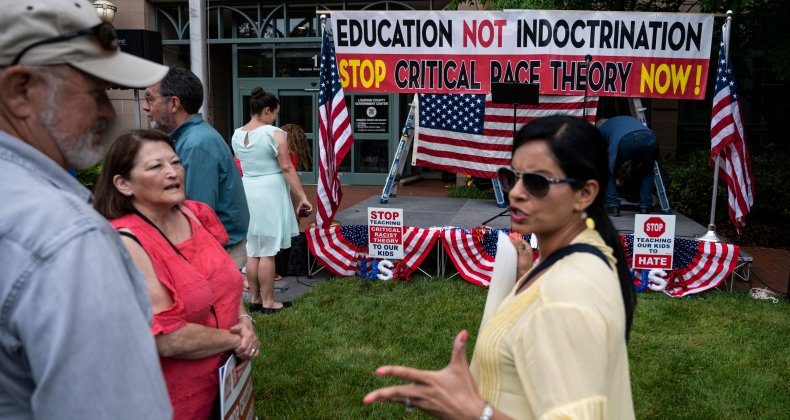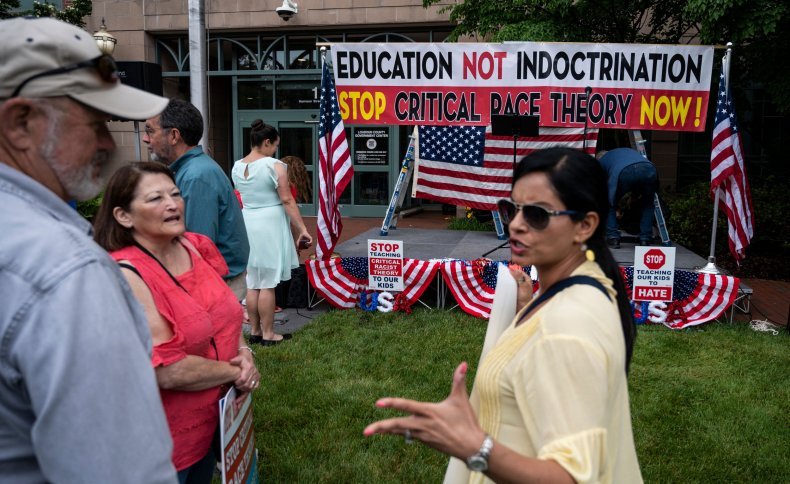 North Dakota governor Doug Burgum just signed a bill that bans the teaching of critical race theory in K-12 schools. Here are a few of the pertinent sections:
Each school district and public school shall ensure instruction of its curriculum is factual, objective, and aligned to the kindergarten through grade twelve state content standards. A school district or public school may not include instruction relating to critical race theory in any portion of the district's required curriculum…or any other curriculum offered by the district or school. For purposes of this section, "critical race theory" means the theory that racism is not merely the product of learned individual bias or prejudice, but that racism is systemically embedded in American society and the American legal system to facilitate racial inequality. The superintendent of public instruction may adopt rules to govern this section.
You can read the entire bill here.
If I read the bill correctly, the real issue here is systemic racism. Unlike other bills I have seen, the North Dakota legislature and governor at least understand a core claim of CRT. This makes the North Dakota bill particularly problematic because it is impossible to teach American history without discussing systemic racism.
The best thing North Dakota teachers can do is teach American history faithfully. Here is a version of what I wrote at Current back in May:
…So let the politicians have their way. Take the words "critical race theory" and "systemic racism" out of your lesson plans (I am guessing they are not there anyway) and just keep teaching American history.
This will require you to show students that racism has always been an ordinary and common part of everyday life in America. Teach them about the Middle Passage, the tobacco fields of colonial Virginia, the rice fields of colonial South Carolina, and the links between the happiness of Pennsylvania grain growers and the oppressive slave regimes on the West Indian sugar islands.
Introduce your students to the voices of enslaved writers and activists like Frederick Douglass, Nat Turner, Denmark Vesey, Harriett Tubman, and Harriet Jacobs. These men and women have stories to tell that will reveal the daily racism they encountered in the antebellum South. As a history teacher, you know the value and the power of a primary source.
And don't forget to examine the legacy of Jim Crow laws and segregation. Familiarize your students with redlining in American cities. Read the speeches of the civil rights movement. I know you are already doing this. But always remember: It will be hard for your kids to study these things in your American history class and not come away with the idea that discrimination is built into our institutions and legal codes.
As you uncover these stories in American history, your students will realize that racial injustice helps white people and harms people of color. Show them that because white people benefited from racism many of them did not have the incentive to do anything about it. You don't have to insult your students' intelligence by preaching this to them. Just teach the facts in context and explain how those facts are related to one another over time. Instruct them how to see continuities between the past and the present. Do what you were trained to do.
Make sure your students understand that the racial categories we use today are not biologically determined but invented by human beings. There is nothing inherent about any race that should lead to its oppression. The study of American history should lead them to see how men and women in power constructed the idea of racial difference and promoted bigotry based on those differences.
For example, you probably begin your American history course with colonial America. In seventeenth-century Virginia, the white men in political power constructed a social system that made Africans, based on the color of their skin, a permanent, enslaved underclass. The House of Burgesses passed laws that defined Black men and women as slaves for the purpose of quelling disgruntled poor whites (former indentured servants) who had a propensity for social and political rebellion. The codification of race-based slavery in Virginia law resulted in the social, economic, and political advance of these marginalized white colonials. 
These decisions had long-term consequences for how white people treated people of color in the decades and centuries that followed. They raise important questions about the meaning of words such as "liberty" and "freedom." 
Were there individual acts of racism in colonial Virginia? Of course. But what the Virginia government did was systemic—its leaders embedded racism in the culture of the settlement. As many of you already know, the historian Edmund Morgan made these arguments about colonial Virginia nearly fifty years ago in a book called American Slavery, American Freedom. He wrote at a time when critical race theory was barely in existence.
Point your students to similar moments in our past where white people were able to achieve something called the "American Dream" on the backs of slaves and other oppressed and marginalized people.
Finally, teach your students that the people they study in the past have multiple identities that when taken together make them whole people. Americans have always engaged the world through the prism of racial identity, but they have also acted based on their religious beliefs, social class, gender, political convictions, sense of citizenship, and family or tribal considerations, to name a few. Historians understand the complexity of the human experience and the ways different identities overlap and intersect.
I imagine that you did not read much critical race theory during your undergraduate training as a history teacher. Don't worry about it. You didn't miss much. Your students don't need highfalutin academic theorists or power-hungry politicians to see how racial injustice was embedded in the history of the republic. Just teach them to study the documentary record with their eyes open. They will notice that racism is not some kind of aberration practiced by a few "bad apples."
Don't teach "critical race theory." Teach good American history. Let the politicians play their games. Your job is to teach students how to think about the past in all its fullness.
Read the entire piece here.