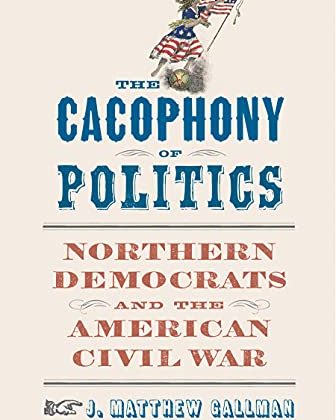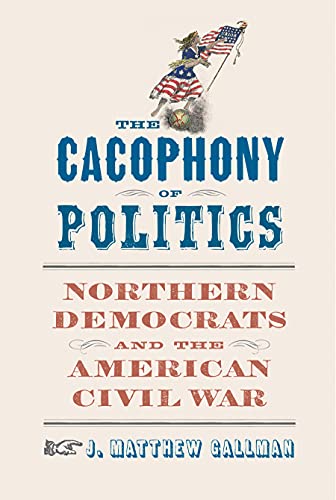 J. Matthew Gallman is Professor of History at the University of Florida. This interview is based on his new book, The Cacophony of Politics: Northern Democrats and the American Civil War (University of Virginia Press, 2021).
JF: What led you to write Cacophony of Politics?
MG: I had several goals. First, I wanted to attempt a new sort of political history. Historians who write about political history are often either interested in the nuts and bolts of elections and policies, or they are essentially intellectual historians focused on political ideas. These are valuable topics worth contemplating and I had things to say about both, but I also wanted to see if I could write what I would call a social history of politics and political conflict.
More specifically, I wanted to revisit the North's Democrats. I have been studying the Civil War for nearly 40 years, and it seemed to me that when it comes to the wartime Democrats our histories commonly caricature a pretty diverse group.
JF: In 2 sentences, what is the argument of Cacophony of Politics?
MG: Politics in the Civil War was a messy business, with men and women in all walks of life weighing in on public policy and political power. Contingency mattered quite a bit.
JF: Why do we need to read Cacophony of Politics?
MG: There really is not a recent book that attempts to tell the story of the Democratic Party, and political opposition, in the northern states during the Civil War.
JF: Why and when did you become an American historian?
MG: My father was an economic historian who specialized in 19th century American economic history. No doubt his interests and his professional lifestyle shaped my decisions.
In college I thought of myself as prelaw. I even took the LSATs and applied to law schools. But I covered my bets by taking the GREs and applying to graduate programs as well. When push came to shove I opted to attend graduate school at Brandeis, but even then I thought of that as merely postponing law school.
JF: What is your next project?
MG: This is a cruel question which everyone seems to ask! I recently retired and am adjusting to life without teaching (but also without meetings). It is an abrupt transition made more jarring by the fact that I just finished this book and yet – for the first time in my career – I had no clearly developed "next project."
I have been thinking a bit about Florida in the national imagination. I have been scratching around in 19th Century newspapers for stories about travelers heading to Florida. What do folks living in Massachusetts or Wisconsin think about Florida? I've also flipped through novels and travel guides. There might be a coherent story here.
On other days I imagine writing a novel.
JF: Thanks, Matt!