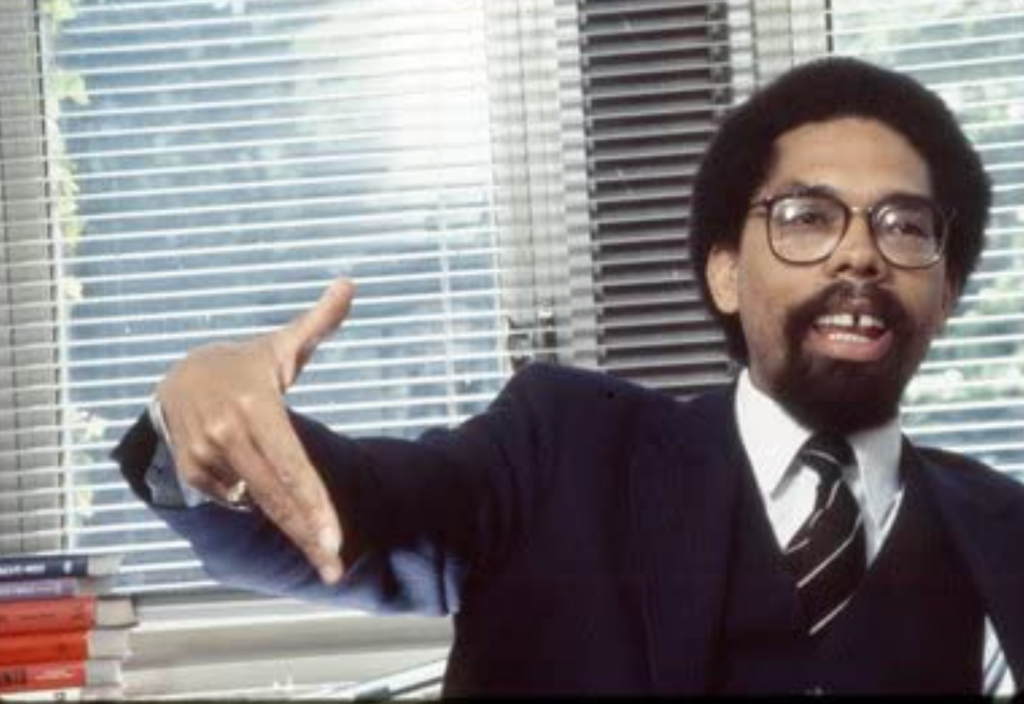 The infrastructure we need costs more than we know
With the infrastructure bill finally in the bag, Joe Biden may be the last man in Washington singing the old bipartisan tune with anything like gusto. But it's doo-wop in the age of disco: The sound is familiar, the moment past. A lingering melody does not a movement make. The thirteen Republican votes Speaker Pelosi got for the bill justify the adjective "bipartisan" only by the merest of measures.
Amazingly, little more than ten years ago Robert Gates, a Republican, was the Secretary of Defense under Barack Obama. His tenure began in 2006, when he was appointed by George W. Bush. About a decade before that, Bill Clinton appointed the Maine Republican William Cohen to the same post. Politics stops at the water's edge, the chorus went. These presidents kept the refrain going, with tolerable results—we all still knew how the song went, at least.
Today, as voting rights shrink, judgeships lie vacant, infrastructure falters, and glaciers melt, critics of bipartisan governing have scored points in an important debate about its merits. We Americans hallow our bipartisan compromisers, the critics note, as well as our governing structures that require interparty cooperation. But what of the bipartisan dynamics that led to the reprehensible Fugitive Slave Act? That have given us mediocre Supreme Court justices? Dubitable triumphs like NAFTA? The unwinnable war on terrorism?
Presenting itself as the very essence of virtuosity, bipartisan politics have both blocked necessary action and spawned compromises of the worst kind—compromises that end up working against the hope that justified them. As a mode of governance, bipartisanship can defeat wisdom as surely as it can advance it.
And yet, arguing against bipartisanship feels about as right as attacking marriage, family reunions, and the neighborhood block party—and that's an intuition that merits respect. If partisan governing has led to gains for the country (consider the Social Security Act, or the Civil Rights Act of 1964), such gains have occurred only because they depend on something more elemental still—namely, a whole country: a country unified in its devotion to constitutional rule, open to the possibility that "the other side" may just have something to offer, and, above all, aware that politics is not the sole sponsor of the good life.
It is, to put it more simply, a bedrock sense of mutuality that makes possible judicious participation in politics at any level. Absent a humbling awareness of ourselves as interdependent creatures inextricably bound together, we truly are in a cursed state—and cannot be trusted.
On the other hand, a healthy sense of civic unity will express itself in political forms—including bipartisanship. That's why many found it a heartening sign when twenty years ago a Republican president appointed a Democrat to head up a promising new office. Early in his first term George W. Bush asked John DiIulio to become the first director of what was then called the White House Office of Faith-Based and Community Initiatives, the mission of which was to direct federal funding toward social services run by religious organizations.
DiIulio, alas, resigned after seven months, at odds with Republicans with whom he worked and frustrated—it turns out—with the unwillingness of many in the GOP to "build broad bipartisan support in Congress" for the work of the new office, according to one account, at least. But his significance lay not in what he accomplished so much as what he, as an activist and intellectual, represented: a movement trying to get beneath governance to its underlying support structure—or to its infrastructure, if you will.
DiIulio was an emblem of a movement that had been gathering over the previous two decades, one that had drawn together activists and politicians across the political landscape with a vision of civic mutuality. Dubbed "communitarianism," the movement was defined by the imperative to fortify the nation's eroding cultural substrate by means of robust and urgent activism at the level of civil society—the local institutions of everyday life, what some term "mediating structures." As Russell Arben Fox puts it, "If you saw the point of freedom as the achievement of opportunities for independent choice, you were some kind of philosophical and political liberal; but if you saw the point of freedom as the ability to contribute to, or deliberate about, the common good, then you must be some kind of communitarian."
And many kinds did exist, each offering insights in their own particular registers that, nonetheless, registered as a common vision—and a common warning. Cornel West's 1991 diagnosis of "Nihilism in Black America," published in Dissent, was one of the latter. West criticized the failure of the dominant parties to grasp (much less address) "the profound sense of psychological depression, personal worthlessness, and social despair so widespread in black America." For West, bipartisanship held no hope whatsoever; both Democrats and Republicans were blind (or numb) not only to the "battered identities rampant in black America" but also to the increasing presence of nihilism throughout the larger society.
By nihilism West meant not the philosophic doctrine but the existential reality—"the lived experience of coping with a life of horrifying meaninglessness, hopelessness, and (most important) lovelessness" that led to "a numbing detachment from others and a self-destructive disposition toward the world." What had fostered this state? Crucially, for West, long present oppression was not itself the immediate cause. Rather, he pointed to the erosion of "black religious and civic institutions that sustained familial and communal networks of support." The "cultural structures that once sustained black life in America are no longer able to fend off the nihilistic threat"; the once "powerful buffers" had lost their potency.
West joined a communitarian chorus in pointing to some of the reasons behind this collapse, noting especially the "market-driven shattering of black civil society—black families, neighborhoods, schools, churches, mosques" that had been weakened by billions of dollars aimed at promoting "the predominance of the market-inspired way of life over all others." But whatever the contributing factors, he left no doubt: The "nihilistic threat" was immanent—and it was "one of the many instances of cultural decay in a declining empire." Politics as usual needed radical help: help from below.
Communitarianism faded in the aftermath of 9/11. The nation's vision shifted toward the enemy beyond us. Bipartisanship in the face of an external threat once more enjoyed its day. And all the while the digital revolution mesmerized us with promises of community spawned by the World Wide Web, not the YMCA down the street.
But evidence of cultural decay in a declining empire has only mounted. "Rates of teen depression and suicide have skyrocketed since 2011," reported social psychologist Jean Twenge in 2017. "It's not an exaggeration to describe iGen as being on the brink of the worst mental-health crisis in decades." That was pre-pandemic and early-Trump. What awaits as we edge forward is anyone's guess. But is there any doubt, given what we've seen over the thirty years since West's piercing cry, that communitarians were on to something?
The same year West warned of growing nihilism, U2 released Achtung Baby. Its song "One" has proved to be the album's most enduring track, taking us, as it does, to the intersection of perennial challenge and contemporary need. 
It's one love
We get to share it
It leaves you baby
If you don't care for it . . .
One life
With each other
Sisters
Brothers
All the bipartisanship in the world won't "fix Washington." Neither will the absolute triumph of either party. But the promise of mutuality—the true infrastructure—is still before us, just a doorstep away.
Eric Miller is Professor of History and the Humanities at Geneva College, where he directs the honors program. His books include Hope in a Scattering Time: A Life of Christopher Lasch, and Brazilian Evangelicalism in the Twenty-First Century: An Inside and Outside Look(co-edited with Ronald J. Morgan). He is the Editor of Current.