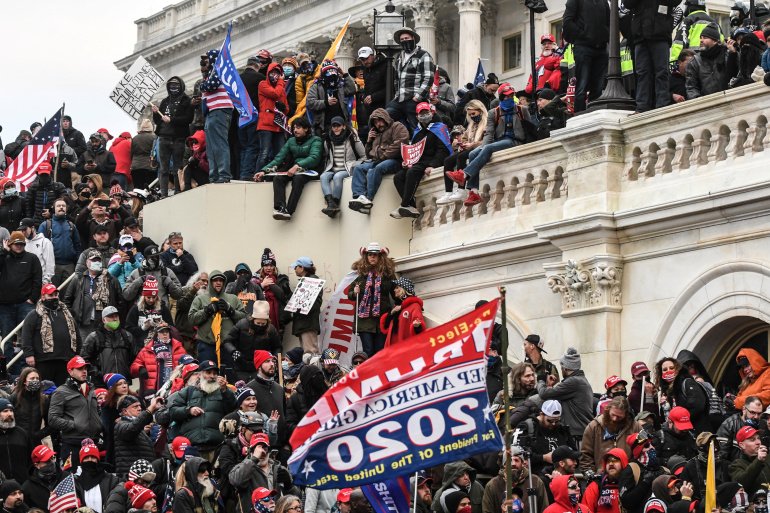 For a nation founded on Enlightenment ideals, there has always been a significant number of Americans who don't like change. As John Huntington and Lawrence Glickman point out, "each time political minorities advocate for and achieve greater equality, conservatives rebel, trying to force a reinstatement of the status quo.
Here is a taste of their piece at The Atlantic:
The term counterrevolution is significant not only because conservatives have regularly employed it, but also because it highlights their own agency, something they often seek to conceal. In order to portray their actions as defensive rather than aggressive, conservatives tend to depict themselves as acted upon and besieged. As William F. Buckley wrote in the National Review's mission statement in 1955, conservatism "stands athwart history, yelling Stop." Here the agent is history; conservatives are merely making a reply. But such rhetorical gestures discount what any close look at these movements makes clear: Conservatives have done much more than yell. They have fought against equality vigorously, often violently.
Three historical moments—the revolt against post–Civil War Reconstruction, the mid-century fight against civil rights, and the modern Tea Party and Trump movements—stand out as perfect examples of the counterrevolutionary dynamic. They share certain broad themes: a hostility to racial equality, the invocation of apocalyptic rhetoric—that America is "under siege," as President Donald Trump told the crowd on January 6 prior to the Capitol insurrection—and a deep distrust of democracy.
Read the entire piece here.