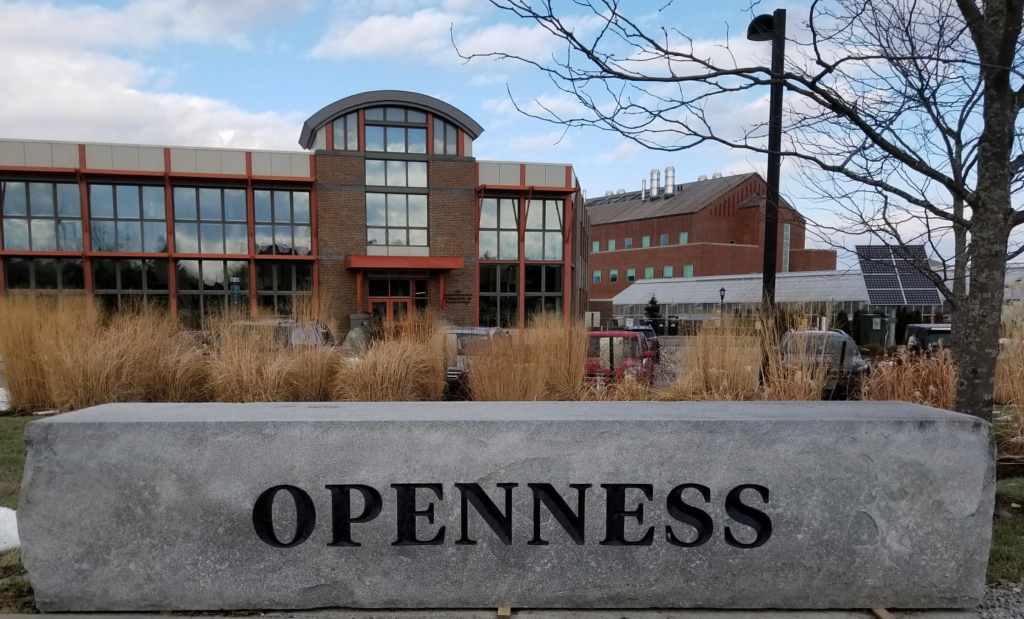 Illiberal rule mocks the liberal pretensions of the academy today
Earlier this month I used this space to reflect on the idea of "elite evangelicalism." I framed my article as a response to a Substack newsletter on this topic by former Christianity Today editor Mark Galli. Since publishing that piece at Current, Grove City College church historian Carl R. Trueman has jumped on the bandwagon with a First Things essay, "The Failure of Evangelical Elites."
My take on Trueman's essay is not much different from my response to Galli's piece. Both write as if they have some kind of special knowledge into the commitments that motivate evangelical scholars. They paint with broad brushes. I am not sure I have much more to say on the matter that would advance this conversation beyond the good work of writer David French and Georgetown University scholar Paul Miller.
But whatever its flaws, Trueman's piece accurately diagnoses the illiberal state of the modern university. He writes, "Higher education today is largely the land of the woke. One might be a brilliant biochemist or have a profound knowledge of Minoan civilization, but any deviation from cultural orthodoxy on race, sexuality, or even pronouns will prove more significant in hiring and tenure processes than considerations such as scholarly competence and careful research."
When I was on the academic job market in 2002, I am not sure I would have agreed with Trueman. Let me illustrate this with a story from those days.
In January 2002, I was a finalist for an early American history job at the University of Vermont. During my on-campus interview the search committee scheduled a driving tour through Burlington neighborhoods so that I could get a feel for the local community. As we drove, and I fought off car sickness, one of the members of the committee asked me a few questions about my educational background. Though it was clear from my vita that I had degrees from Philadelphia College of Bible and Trinity Evangelical Divinity School, he was curious about the trajectory of my career and, frankly, why I attended these schools. I had faced questions like this before. By this point in my job search I was referring to them as the "kiss of death."
But for some reason the fact that I attended a fundamentalist Bible school and a conservative evangelical seminary did not seem to bother the members of this search committee. It was clear they were judging me based on my doctoral dissertation (part of which was eventually published with the University of Pennsylvania Press as The Way of Improvement Leads Home), my record as a college teacher, my potential for collegiality, and my interview performance. So I explained, with much trepidation, that I was an evangelical Christian and I had once considered a career in the ministry. I talked about my Catholic upbringing, my conversion to evangelical Protestantism, and my interest in faith and academic life. The professor who asked the question turned to his colleagues and said, "Wow! What a great story! We need someone like this in our department!"
Perhaps they were just being nice. Or perhaps they took seriously the postmodern moment of the 1990s (and early 2000s) and truly believed that if they were going to have feminists, Marxists, secularists, and indigenous activists in their department it was a mark of true diversity to also have an evangelical Christian. My religious faith, or views on abortion or marriage, never came up again. The search committee offered me the job after its top candidate turned them down. I declined the offer and accepted my current post at Messiah University.
So I wonder: Could something similar to what happened to me at the University of Vermont happen today, nearly two decades later? I'm not so sure. I resonate with Trueman when he writes, "Failure to conform to new orthodoxies on race, morality, sexual orientation, and gender identity is the main reason orthodox Christianity is despised today."
Back in 2015, I wrote something similar in the online journal Aeon: "Today, I would venture to guess, it is virtually impossible for a scholar who is pro-life, believes that marriage is between a man and a woman, or does not fully embrace a progressive view of human history, to land a teaching post at one of these [secular] universities. Evangelical faculty and graduate students, in order to make it, must learn to keep quiet about the way faith informs their understanding of the world."
Unlike Trueman's piece in the religiously conservative First Things, my essay did not preach to the choir, and the people who responded in the comments section did not hesitate to remind me of this.
But despite the backlash I received on my Aeon piece, in 2015 I think there was still a decent chance that a gifted evangelical scholar who was a member of the Democratic Party and committed to cultural pluralism, active government, women's rights, and racial reconciliation might land an academic job or receive tenure despite their views on abortion, human sexuality, or marriage. Today, I don't think such a candidate would have a chance.
I would love the academy to step up and prove me wrong.
John Fea is Executive Editor at Current