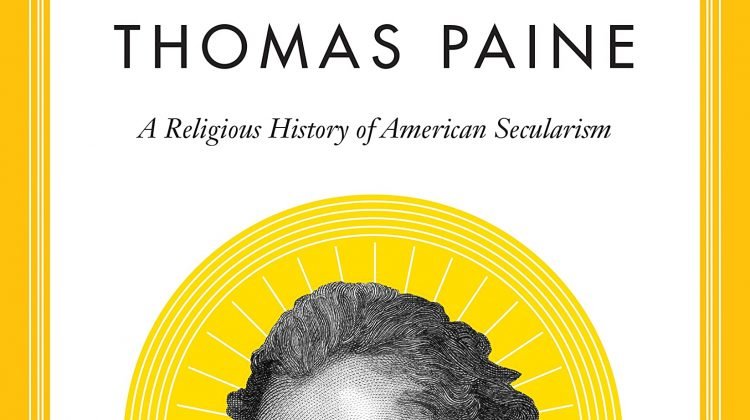 Leigh Eric Schmidt is Distinguished University Professor in the Humanities at Washington University. This interview is based on his new book, The Church of Saint Thomas Paine: A Religious History of American Secularism (Princeton University Press, 2021).
JF: What led you to write The Church of Saint Thomas Paine?
LS: Having written about American Christianity's most vocal and oppositional antagonists in Village Atheists, I wanted to look at those freethinkers, secularists, and humanists who still imagined themselves in religious terms, those who foregrounded religious reconstruction over total demolition. What did they mean at a practical level by a "religion of secularism" or a "religion of humanity"? For example, was their reverence for Thomas Paine—including his relics—a kind of material piety that made them recognizable within a religious frame? What could they have possibly meant by proclaiming Paine the "St. Thomas of our Church"? What rituals, particularly funeral practices, did secular liberals create in their humanistic churches and fellowships? At what points did self-described non-theists want to be included under the umbrella of religion? Did their Christian opponents wish to withhold that recognition or underline that status as a culture-war strategy (conjuring up secular humanism as the established religion of liberal statecraft)? These were the sorts of questions that prompted me to write the book.
JF: In 2 sentences, what is the argument of The Church of Saint Thomas Paine?
LS: The book emphasizes the ambiguous religiousness of ethical humanism and the local peculiarities of organized secularism. At the dirt-and-dust level of secular funerals, misplaced bones, and vanishingly small fellowships, the religion of secularism looks far from hegemonic or all-pervading, but instead appears as the sanctuary of an often divided sectarian minority whose ambitions were monumental but whose successes were pocket-sized.
JF: Why do we need to read The Church of Saint Thomas Paine?
LS: The book brings a different frame to the swirling debates about secularism, both within the academy and among culture warriors. It also tells some good stories about Thomas Paine's most ardent disciples and about some largely forgotten freethinkers who pursued a variety of seemingly incongruous projects—such as the farmer W. H. Kerr who started an atheistic Church of Humanity in Great Bend, Kansas, or the schoolteacher Katie Kehm Smith who launched the First Secular Church in Portland, Oregon.
JF: Why and when did you become an American historian?
LS: I was first attracted to the field through the work of Edwin Scott Gaustad, a mentor of mine as an undergraduate, some forty years ago now, who decisively shaped my interest in American religious history.
JF: What is your next project?
LS: I am not sure yet. So many archives have been inaccessible during the pandemic that I feel like I'm just now emerging from a kind of intellectual lockdown.
JF: Thanks, Leigh!