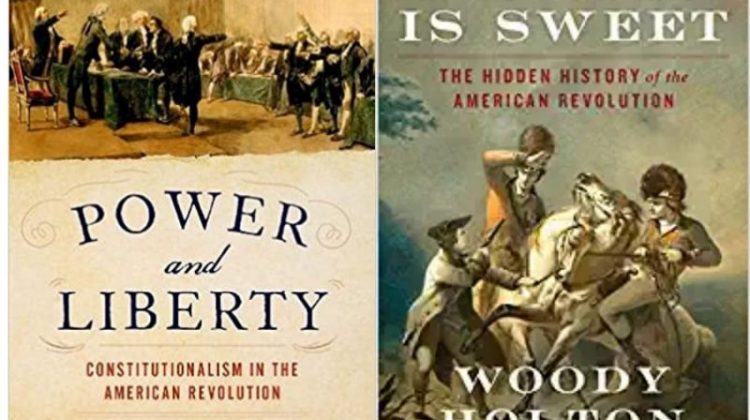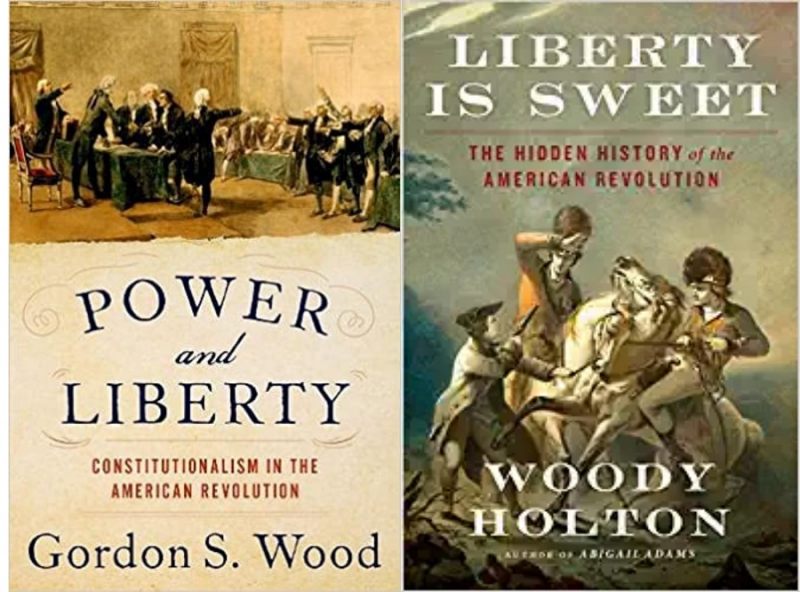 Learn how to watch Saturday's debate here. It is sponsored by the Massachusetts Historical Society.
Here's more:
Gordon Wood and Woody Holton are both distinguished scholars of the American Revolution. But they approach the founding very differently, as you can see from their just-published books. Join them as they debate their conflicting interpretations. 
Power and Liberty: Constitutionalism in the American Revolution by Gordon Wood
Americans explored and debated all aspects of politics and constitutionalism—the nature of power, liberty, representation, rights, the division of authority between different spheres of government, sovereignty, judicial authority, and written constitutions. Gordon Wood illuminates critical events in the nation's founding and discusses slavery and constitutionalism, the emergence of the judiciary as one of the major tripartite institutions of government, the demarcation between public and private, and the formation of states' rights.
Liberty Is Sweet: The Hidden History of the American Revolution by Woody Holton
Using eyewitness accounts, Liberty Is Sweet explores countless connections between the Patriots of 1776 and other Americans whose passion for freedom often brought them into conflict with the Founding Fathers. Woody Holton looks at the origins and crucial battles of the Revolution, always focusing on marginalized Americans—enslaved Africans and African Americans, Native Americans, women, and dissenters—and on overlooked factors such as weather, North America's unique geography, chance, misperception, attempts to manipulate public opinion, and (most of all) disease.
Free for Members and Fellows as well as EBT or Connectorcare cardholders. $20.00 for non-members. Not a member? Become one today!
Please note, the live-streamed portion will be held on the video conference platform, Zoom. Registrants will receive a confirmation message with attendance information.