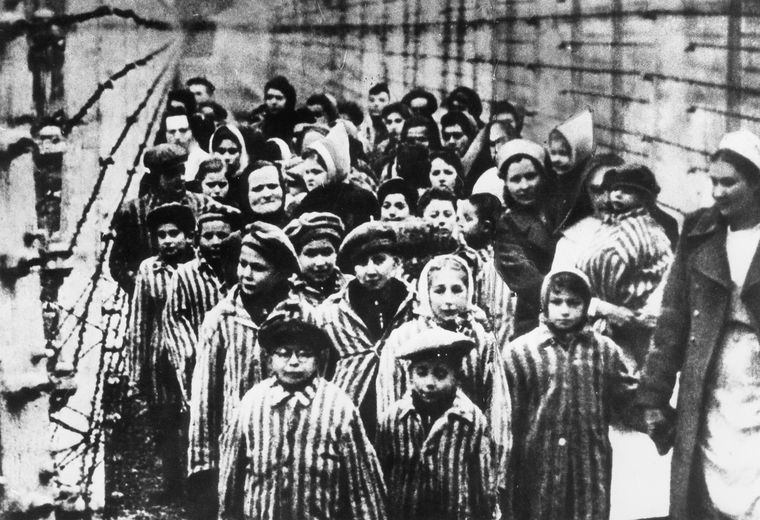 A Superintendent of a Texas school has apologized for telling his faculty that they had to teach "opposing" views on the Holocaust. Get up to speed here.
Here is Mary Papenfuss at Yahoo News:
A north Texas school superintendent has apologized for an administrator's instruction that students be taught "opposing" views on the Holocaust.
The executive director of curriculum and instruction at the Carroll Independent School District in Southlake was recorded earlier this month suggesting to a group of teachers that a new Texas law requires them to present "opposing" perspectives on events, no matter how horrifying they might be.
"Make sure that if you have a book on the Holocaust, that you have one that has opposing — that has other perspectives," instructed the official, Gina Peddy, as teachers reacted in stunned surprise
NBC News published a recording of the comments on Thursday.
District Superintendent Lane Ledbetter issued a statement later on Thursday offering his "sincere apology," and insisting that Peddy's comments were "in no way to convey the Holocaust was anything less than a terrible event in history."
He added: "Additionally, we recognize there are not two sides to the Holocaust."
Read the rest here.
The more I think about this story, the more I could imagine a way to teach an "opposing view" of the Holocaust in a history class. Two examples comes to mind.
First, I think high school students must learn why Hitler wanted to persecute Jews. What was the racist ideologies that motivated him? Why did he believe Jews were worthy of mass extermination? These are tough things to learn, and I would advice against approaching the subject this way with younger grades, but I think advanced high school students might be ready to understand the motivation behind such explicable evil. In fact, they must learn such motivations in order to better understand this kind of evil when they encounter in their everyday lives.
Second, I could see an upper-level class on the history of conspiracy theories reading (and critiquing) Holocaust-deniers.
But something tells me that the politicians in Texas did not have either of these suggestions in mind when it passed their law about offering "opposing" perspectives. I have yet to see any commentary on this story from the perspective of historical thinking and pedagogy.