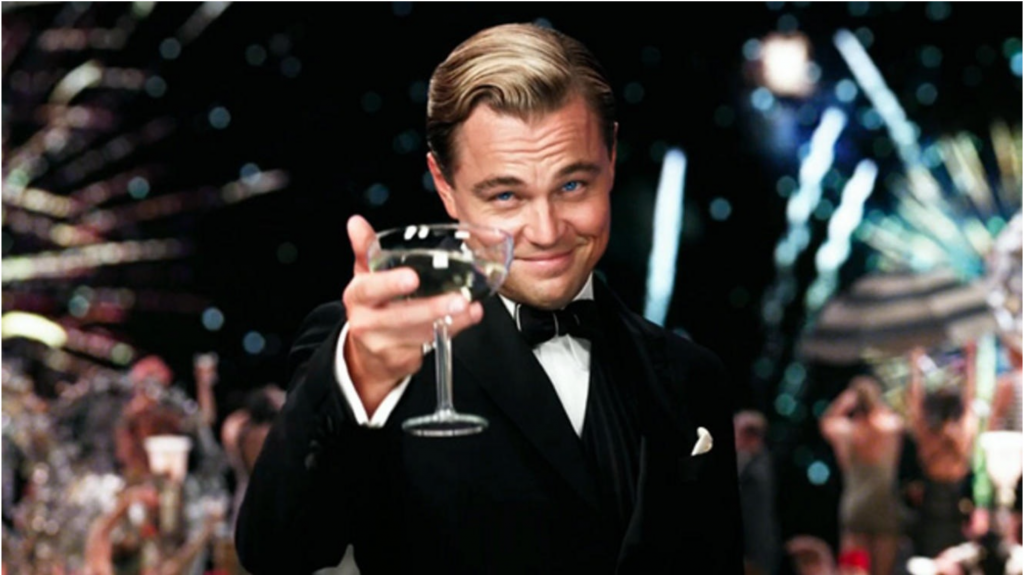 The problem with elitism has little to do with status. It has everything to do with love.
In a recent Substack newsletter, Mark Galli, the former editor of Christianity Today, took a shot at something he calls "elite evangelicalism." This wing of evangelicalism, Galli says, is represented by Christianity Today, InterVarsity Press, World Vision, Fuller Seminary, and other "establishment organizations" (I am guessing that Galli would not object if we threw the National Association of Evangelicals and the Council of Christian Colleges & Universities into the mix).
Galli quotes an American Conservative article that describes such elite evangelicalism as "a form of cultural accommodation dressed as convictional religion" that "promotes national unity, liberalism, and wokeism under the rhetorical guise of love of neighbor." These evangelicals, Galli adds, "want to appear respectable to the elite of American culture."
Galli then dives into the history of twentieth-century evangelicalism. He discusses the desire of Carl F.H. Henry and Billy Graham to make Christianity Today a magazine that would gain "the respect of secular academics and other cultural leaders." He notes how the founders of Fuller Seminary sought out scholars with degrees from prestigious universities such as Harvard and Oxford. He reminds us that the leaders of the evangelical youth ministry "Young Life" targeted the "cool kids" on high school campuses in order to attract more teenagers to their meetings.
All of this is true. Postwar evangelicals have a long history of trying to make conservative Protestant theology acceptable to intellectual and cultural influencers. I am sure that some so-called "elite evangelicals" pursued this agenda for the noble purpose of advancing the Gospel—a sort of "wise as serpents, innocents as doves" approach. Others, I have no doubt, went this route because they were motivated by pride, ambition, power, and influence.
According to Galli, elite evangelicals are doing the same thing today. Rather than publish in places like Charisma or The Christian Post, they try to place their writing at The New York Times or Atlantic. By writing for such venues on topics such as the environment, racism, or sexual abuse (I would add COVID-19 and Trump to that list), these evangelicals preach to a choir of secular cultural power-brokers in an attempt to earn their respect. Very little of this writing, Galli argues, reaches the majority of evangelicals who might have different views on such matters.
I have mixed feelings about Galli's piece.
I am not a fan of the phrase "elite evangelicalism." As a working-class kid who never lost his Jersey accent, a first-generation college student, the grandson of immigrants, a born-again Christian, and someone trying to work as a member of the American historical profession with a degree from a fundamentalist Bible college, a conservative evangelical seminary, and public university, I don't trust "elites." Through the years, this distrust has extended to some of the evangelical gatekeepers at the institutions Galli names in his piece, but I will need to save that discussion for another article.
I have traveled through my adult life with a big chip on my shoulder. It is not a very healthy way to go through life, especially as a Christian, but these kinds of chips are difficult to shake off.
I am also ready to admit that I might be the kind of person Galli describes as an evangelical elite.
I don't believe electoral politics is the best way to bring meaningful change to the world. I maintain that the evangelical embrace of Donald Trump has tarnished and will tarnish the witness of the Gospel in this country. I want school children to learn about Black history and the history of racial injustice. I think systemic racism is real because sin is real. I trust experts, authorities, and scientists when it comes to matters of public health, vaccines, the environment, history, and how I read the Bible. I find that arguments based on evidence and facts to be the most compelling.
If all these things make me an "elite evangelical," then I will proudly wear the label. Not because I want acceptance from progressives, liberals, and secularists, but because I believe good thinking is one way to worship God.
It is very easy for so-called "elite evangelicals" to get tempted. Books published with prestigious presses, a well-placed article in a national publication, or a television or radio interview at a secular outlet have the potential of leading us down a path of fame or respectability that is not always good for our souls. I have succumbed to this temptation on many, many occasions. Galli is definitely on to something here.
But I am not sure that I agree with Galli's assumption that elite evangelicals writing in The New York Times or The Atlantic will not reach ordinary evangelicals. While I imagine many rank-and-file or non-elite evangelicals do not check these publications every day, they are often exposed to them through their Facebook pages and other forms of social media. Though I can't say with any degree of certainty, it seems like an op-ed in The Washington Post has the potential to reach more American evangelicals than a piece at Christianity Today.
Galli defines elite evangelicals with a very broad brush. I know many evangelical intellectuals and thinkers who write and speak out of a sense of Christian vocation. Their work is motivated by a love for the church and the witness of Christianity in the world and they make choices about how to disseminate it based on these convictions.
At the risk of self-promotion and the feeding of my own narcissism, I want to end this essay with a story about my book Believe Me: The Evangelical Road to Donald Trump.
When Trump started to gain traction among evangelical Republican voters in late 2015 and early 2016, I wrote a flurry of opinion pieces arguing that he was bad for the church and the nation. Newspaper reporters started calling me. Most of them were not interested in what kind of historical perspective I might bring to Trump's rise among evangelicals. Rather, they wanted to hear from a self-described evangelical who refused to take a ride on the Trump train. I gladly obliged, and though I never received the attention afforded to the likes of David French, Peter Wehner, and Michael Gerson, I did get literary agents and publishers from New York trade presses who wanted me to write an anti-Trump book.
When conversations about such a book began to get serious, the sleepless nights began. Most of these publishers and agents imagined a screed by an angry evangelical. I was indeed an evangelical, and I was angry, but I was not willing to drag my evangelical brothers and sisters—the members of my religious tribe—through the mud in such a public way.
Would I take the author's advance and all the publicity a trade press might offer? I eventually decided that I couldn't do it. Although others facing a similar situation might make a different decision, I finally realized that all of the trappings of influence that a book with a trade press might offer were not worth it. While I have no doubt that such a book would have made it into the hands of evangelicals, the Christian publishing house Eerdmans allowed me to frame the book as a letter to my tribe.
I tell this story because I know there are many so-called "elite evangelicals" who have made similar decisions about how they want their ideas disseminated.
In the end, the problem is not respectability or influence, but the love of respectability and influence.
John Fea is Executive Editor at Current