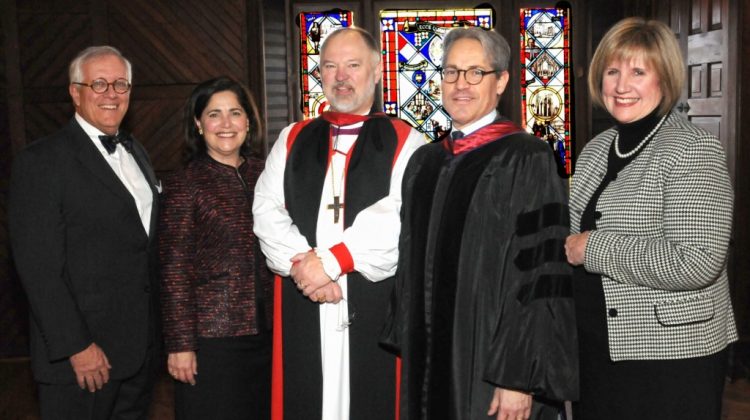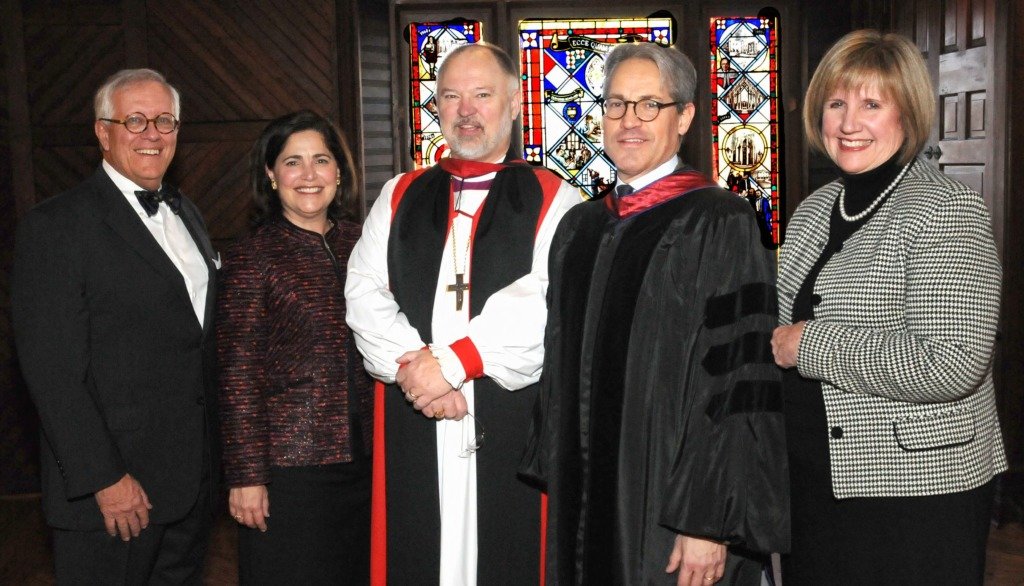 I am surprised to learn that Sewanee: The University of the South gave Metaxas an honorary degree in the first place, especially after his Dietrich Bonhoeffer biography was roundly panned by Bonhoeffer scholars. Now hundreds of Sewanee faculty, students, and alums want that degree rescinded. I will let them explain in this open letter to Sewanee Vice-Chancellor Reuben E. Brigety II:
The mission of Sewanee is clear. Our University is dedicated to "the pursuit of knowledge, understanding, and wisdom." We are "welcoming [to] individuals from all backgrounds," and prepare our students to "search for truth, seek justice, preserve liberty under law, and serve God and humanity." On September 8, 2020, the Board of Regents issued a statement recognizing Sewanee's part in "a web of institutions, laws, and attitudes that denied all Americans equal access to the promises of the Declaration of Independence," but committed the University "to an urgent process of institutional reckoning in order to make Sewanee a model of diversity, of inclusion, of intellectual rigor, and of loving spirit in America that rejects prejudice and embraces possibility." This commitment has since manifested in a declaration that the University values "inquiry, community, flourishing, and courage" and pledges to use these values to shape how we live.
Since the conferral of his honorary degree, Eric Metaxas has used his substantial public profile to attack Lesbian, Gay, Bisexual, Transgender, and Queer (LGBTQ) people and to attack American democracy itself by his role in events related to the January 6th insurrection attempt. Both are inconsistent with the values of the University of the South and stand in enmity with Sewanee's commitment to diversity, inclusion, and justice. Pursuant to Title 19 of the University Ordinances, we, the undersigned, write to request revocation of the honorary degree granted to Eric Metaxas on January 16, 2015. In the following, we explain evidence "of a significant departure from honorable behavior" that warrants an investigation and, ultimately, revocation of the degree.
Nine months after receiving his honorary degree, on October 12, 2015, Mr. Metaxas published an article titled "Disproportionately Gay: Alarming Trend in Youth Lit" in which he advances a dangerous trope by accusing LGBTQ people of "capturing the hearts and minds of young people" through literature. Despite research which shows LGBTQ adults6 and youth who are rejected by their families are more likely to attempt suicide and experience negative mental and physical health outcomes, Mr. Metaxas warns parents to "inoculate kids against unhealthy influences" like LGBTQ-inclusive literature and advocates a perspective that is obviously contrary to Sewanee's mission and commitment to diversity and inclusion.
Given Mr. Metaxas' espousal of anti-LGBTQ prejudice, it is astonishing to many of us why he was selected to receive an honorary degree in the first place. Ten months before the conferral of his honorary degree, Mr. Metaxas gave an interview in which he wildly compared the acceptance of LGBTQ people by Christians to Nazi Germany. The following is the relevant quote from that interview:
"I'm talking about the theological liberals in the mainstream church that is just getting off in a whole other direction where they are just failing to teach biblical orthodoxy, failing to teach the Bible as the word of God and yet they still think of themselves as the church," he said." We see that obviously happening in issues of sexuality, but how can you say that most mainline denominations in America today are profoundly Christian when they have given up the ghost on all of these fundamentals of the faith? You had the exact same thing happening in Germany."
In addition, nearly three years before the conferral of his honorary degree, in an article9 published on September 18, 2012 titled "How Gay Marriage Harms Religious Liberty" Mr. Metaxas promotes the disingenuous claim that legalizing marriage equality will somehow prevent religious extremists from speaking out against the policy while couching his comments in the patronizing and harmful rhetoric of "love the sinner, but hate the sin" which has fostered an industry (he supports10) dedicated to religious pseudo-psychology that attempts to change the sexual and gender identities of LGBTQ people to conform with Metaxas' hetero- and cisnormative views.
Mr. Metaxas also regularly uses his public platform to disparage LGBTQ people, spread false information about LGBTQ people, and stoke division by perpetuating the lie that LGBTQ people cannot be religious or that religious people must reject LGBTQ people. We believe revocation of the degree is a first-step in the "urgent process of institutional reckoning" that will show Sewanee's LGBTQ students and alumni that they are respected and valued.
If these are not reason enough, Mr. Metaxas should lose the privilege of holding an honorary degree from Sewanee because of his anti-democratic promotion of lies and falsehoods about the American electoral process and his support for the ensuing violence. Mr. Metaxas has repeatedly and incorrectly claimed that the 2020 presidential election was "stolen," that President Joseph R. Biden is illegitimately elected, and even that he would be "happy to die in this fight" to overturn the will of the American people as expressed in a free and fair democratic election. He has "said it doesn't matter what can or can't be proven in court, he knows, and we know, the election was stolen." Mr. Metaxas has trafficked his work on a biography of Dietrich Bonhoeffer, contested though it may be, to compare contemporary America to Nazi Germany: "Everybody who is not hopped up about this…you are the Germans that looked the other way when Hitler was preparing to do what he was preparing to do." Mr. Metaxas' rejection of "open-minded, informed, and intellectually engaged" inquiry is at odds with Sewanee's stated value of the same.
In a rejection of democratic governance that has been the hallmark of America since its Founding, Mr. Metaxas has called for violence to change the 2020 election outcome: "We need to fight to the death, to the last drop of blood, because it's worth it." This statement, and countless others like it, also represents a rejection of Sewanee's values of community, flourishing, and courage, which are grounded in the respect and well-being of other citizens.
Mr. Metaxas' efforts are not mere words. He emceed a rally that preceded the January 6th insurrection attempt. This rally featured disgraced General Michael Flynn and conspiracy theorist Alex Jones, and speakers called for President Trump to invoke (without any constitutional or statutory basis) martial law to govern and punish his political enemies. To that, Mr. Metaxas offered his support. Moreover, Mr. Metaxas has demonstrated his willingness to use violence himself to advance his beliefs. In August 2020, Mr. Metaxas punched a protestor outside the White House after the fourth night of the Republican National Convention. In addition, Mr. Metaxas has participated with groups linked to the Proud Boys, a right-wing violent extremist group whose members espouse white and Christian nationalist ideologies.
These actions stand in blatant opposition to our University's mission to teach students to "preserve liberty under law" and "reject prejudice" and our University values of inquiry, community, and flourishing. Mr. Metaxas does not and should not represent the mission and values of the University of the South. We respectfully request that you forward our concerns and the evidence presented here of Mr. Metaxas' "significant departure from honorable behavior" to the Joint Regent-Senate Sub-Committee on Honorary Degrees and ask that the committee expeditiously investigate this matter. By making this request, we live out Sewanee's declared value of courage, "striving for justice and equity in Sewanee and in the broader society." Revocation of the degree will not reverse the harm Mr. Metaxas has inflicted, however, it will remove the imprimatur of Sewanee's moral and intellectual leadership from his actions and demonstrate the seriousness of Sewanee's commitment to reckoning with its past while forging a future of free and inclusive community.
Read the entire letter, with footnotes and signatures, here.