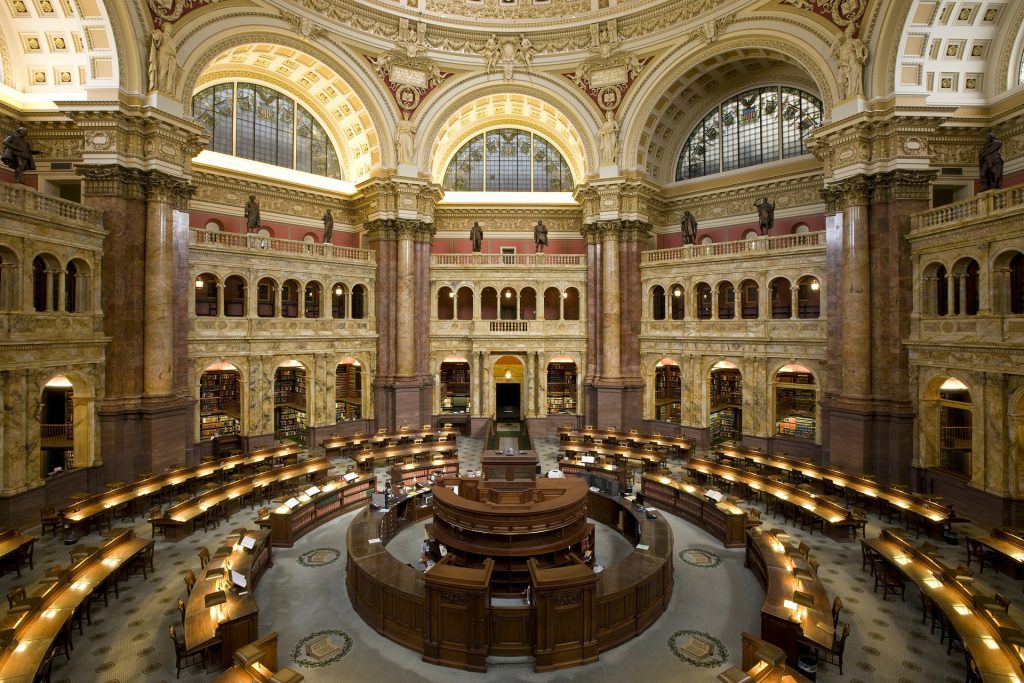 To give up on reading is to give up on America
We were at our son's graduation from the University of Pittsburgh's School of Education two years ago when the commencement speaker startled me into a statistical memory: "Only half of all college graduates ever read a book after college."
It turned out to be at least a good scare line. I've found no substantiation of it. I confess that my first thought in response to the claim was, How many students actually read a book while in college? Anyone who has tried to lead students in the discussion of a book can't help but wonder. So the nagging plausibility of the claim—50%—won't let the memory die. The commencement speaker, a dean at a major university, must have felt the tug of realism, too. 
Or was it the tug of fear?
Why fear the absence of reading?
In September the Pew Research Center reported that 23% of Americans say they failed to read a book either in part or whole in 2020, the year of our great pandemic enclosure. Is this cause for concern—that last year nearly one-quarter of us didn't even flip the page of a beach novel, a how-to book, or even, presumably, a sacred text?
Place alongside this data evidence of a more ordinary variety. The freshmen in the honors program I direct regularly say things like, "I had to read more this week than I did my entire high school career." From education majors doing their student teaching I learn that teachers in some of our school districts are not permitted to assign reading outside of class. It's no wonder that the Little Free Library campaign that has hit the sidewalks in our valley features books that, . . . well, let's just say they won't be at the center of any classroom (non) discussions at a college near you.
The deeper reasons for our dis-ease become clearer when we consider a recent turn at The New Republic, one of the nation's most venerable—and troubled—journals of opinion. Launched in 1914 by a cadre of distinguished writers, The New Republic helped for a century to forge a viable left-of-center politics in the American vein, managing amid its own internal volatility to retain its general form and influence. But in 2012 Facebook co-founder Chris Hughes became its majority owner and editor-in-chief. He nearly killed it; over his brief and stormy reign the magazine suffered mass defections up and down the masthead. Hughes sold The New Republic in 2016, and under the editorial leadership of Chris Lehmann it began to climb back toward its former heights.
This past spring the magazine abruptly announced that Lehmann was out as editor. The cover of the October issue offers a taste of its new direction. It features a photograph of Fox News's Tucker Carlson. Half of his face is doctored into cartoonish grotesquerie—skin burning, an eyeball zombified, forehead charred like a burnt hotdog, blood dripping onto his neck, collar, lapel. The headline: "Tucker Carlson Is Melting." The article promises to reveal "the turning point that made him decide to embrace the dark side."
My question: What made The New Republic decide to embrace the dark side? Why would it choose a style more of a piece with the contents of my local Little Free Library than its own best traditions and highest aspirations—not to mention its own achievements?
Those traditions in an earlier guise are reflected in a painting that hangs in the Carnegie Museum of Art: David Gilmour Blythe's Abraham Lincoln Writing the Emancipation Proclamation, painted in 1863, the year Lincoln issued the Proclamation.
In the painting Lincoln, seated, is alone in what we take to be the White House. Yet he is surrounded—by words: papers with headlines like "Constitution" and "Democratic Solutions," sheets with loud headings ("From the U.P. Church"; "From the Border States"), and books: from the "Holy Bible" on his lap, to a volume titled "International Law" on the floor, to shelves of weighty tomes behind him. The "Presidential Oath" is tacked to the wall. Lincoln sits amid a clutter of language.
His eyes are focused on the sheet upon which he is writing, writing the great Proclamation. Intensity overcomes his exhaustion; his sense of resolution emerges, the painter wants us to see, from the conversation, debate, and argument that surrounds him.
The room is dark, but light comes through one window. Its curtain is the American flag, draped to the side. The sun beams in on the de facto center of the republic: a man working with words in the most arduous of ways to secure the meaning and experience of freedom.
From the outset, a foundational element of the United States' coherence and meaning has been a free-flowing argument centered on writing, writing that advances and preserves the highest forms of learning. If America came into being as a republic, the reality of a people that could imagine itself as a republic only occurred through a crucial form of influence: what became known as "The Republic of Letters"—that informal, international flow of conversation that imagined argument, and rationality itself, to be indispensable human goods.
It's worth noting that res publica means, literally, the public thing. In the United States, words, language, and argument are the public thing. Our diversity of religion, race, and ethnicity weakened other means of national cohesion. A common quest for ideas and ideals have, it's fair to say, made for a precarious way to forge a country. At every step of the way high-mindedness has met with lowness. And the most high-minded have themselves often quarreled to the point of division. Better to focus on numbers than letters, we, for the sake of comity, tend to think.
But people speak in words, not numbers. And numbers don't speak for themselves; they need always to be directed by language—by deepest wisdom. In the United States, the pathway to civility has always depended in part on a culture of reading, thinking, argument, and debate.
Part of the Cold War's immense cost was the national turn toward training in science at the expense of schooling in citizenship. In a searing 2015 essay describing "the train wreck of higher education," the historian Jackson Lears remarked that candidate Barack Obama seemed to emerge in nearly miraculous fashion as a champion of an intellectually robust vision of citizenship. It all "seemed too good to be true—as in fact it was," Lears wrote. "Once in office, Obama embraced the neoliberal education agenda of marketization and privatization," going so far as to advance plans to publish the average incomes of graduates of particular colleges and universities. All numbers. No letters.
The Obama years pass. He is replaced by a man who could not be further from Lincoln. Trump's masses, following him, chant slogans that carry no intellectual undertow, oppose "critical race theory" with nothing close to an argument, and dismiss "science" via unlearned rumor—all while claiming an authority to govern that stands on the raw assertion of power, underwritten by little that could be dignified as writing. This republic was not made to stand on such an unstable floor.
To give up on reading is to give up on America. We could use some champions of what we should not blush to call the higher learning—along with institutions devoted to cultivating a republic of letters once more.
Eric Miller is Professor of History and the Humanities at Geneva College, where he directs the honors program. His books include Hope in a Scattering Time: A Life of Christopher Lasch, and Brazilian Evangelicalism in the Twenty-First Century: An Inside and Outside Look(co-edited with Ronald J. Morgan). He is the Editor of Current.