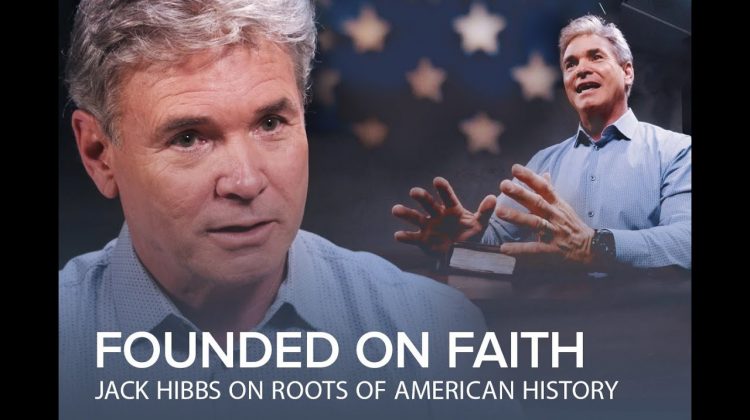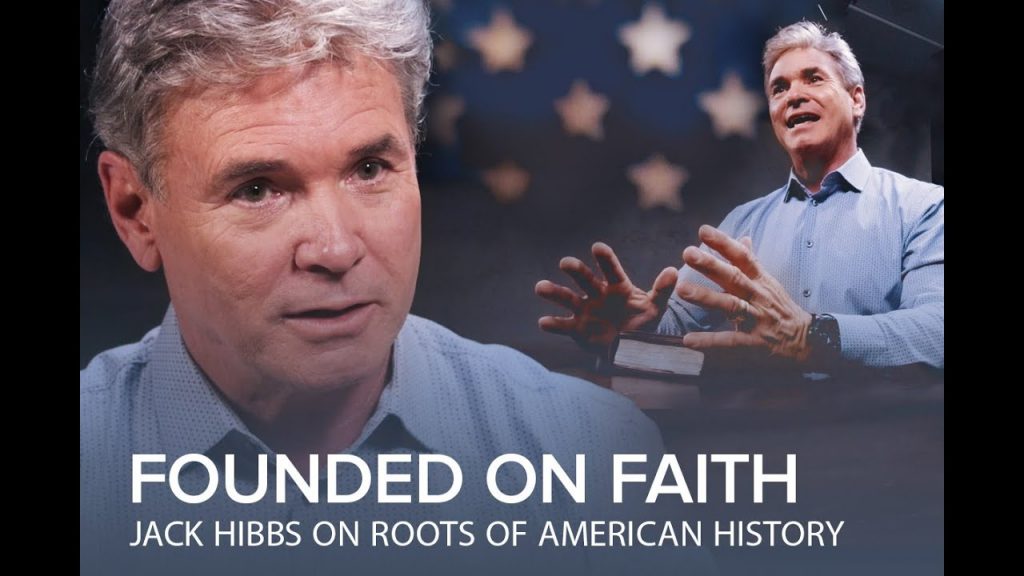 We have written about Hibbs before. He is the vaccine mandate-hating, Larry Elder-loving, pro-Trumper who pastors Calvary Chapel in Chino Hills, California. Over the last several years, Hibbs seems to have become a bit of a history buff. In a recent Facebook post, he wrote,
Look! The wicked bend their bow, They make ready their arrow on the string, That they may shoot secretly at the upright in heart. If the foundations are destroyed, What can the righteous do? – Psalm 11:2-3.
Karl Marx said "take away the heritage of a people and they are easily destroyed."
It was Alexander Solzhenitsyn who said "if you don't know your own history, you will simply have to endure all the same mistakes, sacrifices, and absurdities all over again.
And of course it was Ronald Reagan who said "freedom is never more than one generation away from extinction."
Let's return to studying our past. The American story is HISstory
Hibbs plays fast and loose with Psalm 11, but even if we give him the benefit of the doubt on his hermeneutic here and apply this passage to American history, I think we would all agree that such "foundations" should be built upon a full and accurate view of the past. As we have noted multiple times at this blog (see my link in the first paragraph of this post), Hibbs's historical house is built on shifting sand.
I am an evangelical Christian and a historian who has devoted much of my historical career to bringing good American history to the church. So, needless, to say, I am discouraged that Hibbs and others have such a long reach into the larger evangelical world. They care more about cherry-picking from the past to advance their political agendas than taking a deep look into the past in a way that recognizes both the dignity of human beings and their sins. For thirteen years I have been challenging people like Hibbs, David Barton, Eric Metaxas, and other members of the Christian Right who manipulate the past for their own ends. Now I have brought my work to Current. But I am not sure I will ever have the reach or the resources of charismatic preachers like this.
I don't know whether to laugh, cry, or walk-away in disgust when I read the hundreds of responses to Hibbs's Facebook post. So I guess I will just try to remain faithful to my calling as an American historian and keep forging ahead.
Here are a few of the responses Hibbs received. They offer a clear window into how many evangelicals understand the past.
This is why they killed the old people in nursing homes first. They (politicians and doctors) made sure to spread the illness into "clean" places, then withheld treatments that work and kept families away so nobody could advocate for them or get them out in time. They killed many of the people who carry our history in their hearts and minds.
The left wants to erase our past and re-write it to for their narrative. Too bad His Word is THE living Word. They have nothing on that. This comment had a response that read: Yet they accuse us of lying about our founders.
I have been saying the same thing for years..their is a reason history is spelled The was it is. Because it IS His-Story! We are living in His Story! How amused God must be at the Soros', Bidens , and Putins of this world. It is all His, His world, HisHistory, His power, His Glory!
Amen Hallelujah. Put God First. Put God back in the Schools, In the Court Houses Everywhere! Fly Old Glory without any another Country Flag, this is America. Put all the Statues Back where they belong. Turn from Deceitful ways or you will live in the wrath that's coming. Jesus is The Way, The Truth and The Life. God Bless Us All, Amen.
This is so true. When I substitute teach, I find that most of the children look confused when I explain why we stand and salute the flag (Some "newcomers" don't stand. Well, at least until I ask them to, explaining that people come to America because of all the wonderfulness it offers.). The students have little to no concept what I'm talking about. Patriotism is like a foreign language to them. In days gone by, at least in the great dysfunction of their home lives, there was a common bond to rally around at school. It's truly tragic. They are, quite sadly, floating around lonely on their own little islands. Here is a response to this comment: What a BLESSING to be able to speak to students in this way. I pray that God opens many more opportunities to do this. And that your words of truth will find good ground to grow in, in Jesus name! And the rejoinder: Yes, that is my prayer and the only reason I sub-to be a blessing. Thank you for the encouragement.
Educators are no longer teaching the history previous generations were privileged to learn. They have forgotten, or never understood, that God will hold them accountable to a higher standard, those that have been given charge over young impressionable souls, that fail to properly guide them. "Not many of you should become teachers, my fellow believers, because you know that we who teach will be judged more strictly." James 3:1
HISstory. I just wrote this last night. I am a teacher & I was writing the subjects out. Wow. We are called to be his hands & feet. We can make history together. What an honor it is to be alive at this time. Knowing the past keeps us from traps in the present & future.
This is exactly why we will continue to homeschool our kids – no matter the struggles!!
I highly recommend Wallbuilders, Dave Barton (founder of Wallbuilders) and Rick Green (Patriot Academy) for lots of great historical information. Videos online and in their online stores. American Heritage Series is one we have here for my kids and it's online, too. Also Kris Anne Hall is a Constitutional Lawyer who has lots and lots of great videos. Rick Green does Constitution classes online for free. Hillsdale college here in Michigan is another amazing place for great videos. Prager University (Prager U) has wonderful videos of lots of historical things and current things. We also go onto Christian book distributors website to order much of our homeschool curriculum. I highly recommend Master Books, Answers in Genesis, Mystery of History, Notgrass History – and there's many more.
Text books can no longer be trusted. Young people go talk to your grandparents and others in nursing homes ask questions many know and remember history.
It's hard to remember history when all the historical statues are taken down!
Please Lord rebuke the evil ones .
Which heritage we are talking about? The heritage of the Native American, whose land was stolen by European Colonist? The Heritage of the European Colonist? The Heritage of the African Slaves who identities were stripped away? Whose history have been erased? Pastor Jack on this issue I do not see eye to eye with you.
And that is why I am leading a free class teaching about our history and constitution, called Biblical Citizenship in Modern America, starting tonight in Northridge. Only 30 more seats available. Please register and join us:https://www.patriotacademy.com/coach/register/2228