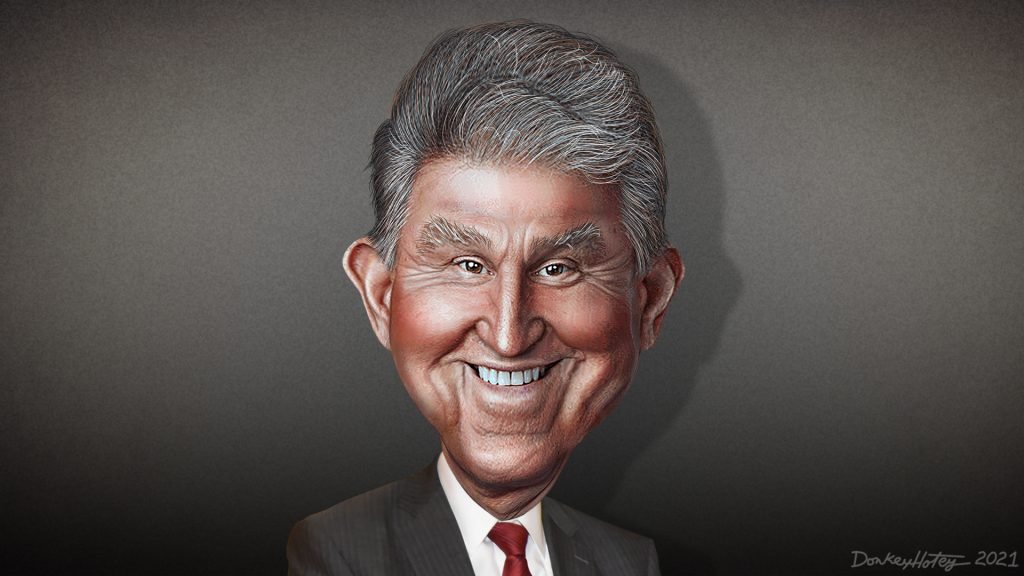 West Virginia's Democratic Senator Joe Manchin believes that the United States government should not be in the business of funding abortions.
Manchin has made it clear that he will not support Joe Biden's $3.5 trillion "Build Back Better" plan because it is too expensive. But in a recent interview with The National Review, he also said that he would not support the Medicaid program in the bill unless it includes the Hyde Amendment.
So this is where we are today: Manchin says that he might be willing to support $1.5 trillion of the "Build Back Better" plan if it includes the Hyde Amendment. Let's see what happens.
Here is a taste of the National Review piece:
House Democrats have pushed forward in their reconciliation bill with creating a new "Medicaid-like" program that lacks the Hyde amendment, a measure that generally prohibits federal funding of abortion. But West Virginia senator Joe Manchin, a pro-life Democrat, says reconciliation is "dead on arrival" in the Senate if it doesn't include the longstanding pro-life protection.
Outside of the U.S. Capitol building on Wednesday evening, Manchin briefly spoke to National Review:
National Review: Senator, you've been very firm on keeping the Hyde amendment on the appropriations bills. Are you concerned about that issue at all in reconciliation—
Manchin: Certainly—
NR: —with this new Medicaid program?
Manchin: Yeah, we're not taking the Hyde amendment off. Hyde's going to be on.
NR: In the new Medicaid program?
Manchin: It has to be. It has to be. That's dead on arrival if that's gone.
The traditional Medicaid program is funded by appropriations bills that are subject to a 60-vote hurdle in the Senate, so efforts by House Democrats to kill off the Hyde amendment entirely this year are doomed.
But in their reconciliation bill, which only needs a simple majority to pass the Senate, House Democrats propose creating a new Medicaid-like program administered entirely by the federal government for low-income residents in the twelve states that chose not to expand Medicaid under the Affordable Care Act. The new Medicaid-like program lacks the Hyde amendment and would therefore fund abortions for beneficiaries. If Manchin wants to close the so-called Medicaid gap without funding elective abortion, there appears to be an obvious path to accomplish that:
Read the rest here.
In other abortion news, last week the House of Representatives approved the Women's Health Protection Act, a response to the controversial Texas abortion law that bans abortion after six weeks. Learn more about this bill here.
In the Senate, the bill does not have any real chance of passing. Democrats Manchin and Pennsylvania senator Bob Casey will likely oppose it. All Senate Republicans oppose it.