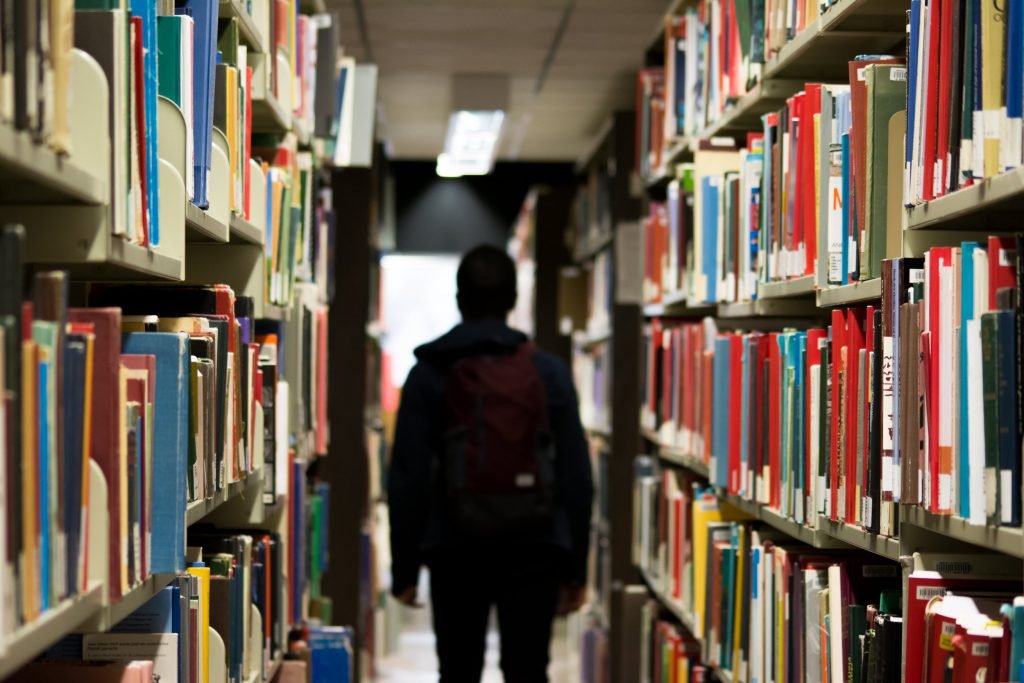 In a 2016 Washington Post essay, George Mason University public affairs professor Steven Pearlstein explained why he gets so depressed whenever he meets an incoming first-year student who has declared an accounting major. "They're 18 years old," Pearlstein writes, "they haven't had a chance to take a course in Shakespeare or evolutionary biology or the history of economic thought, and already they've decided to devote the rest of their lives to accountancy." The title of Pearlstein's piece is "Meet the Parents Who Won't Let Their Children Study Literature."
I am also reminded of a story told by Harvard historian Jill Lepore about an "enthusiastic" student whom she met at her home during an information session on the university's history major. When the student's parents learned she was attending this session they flooded her phone with text messages. One of them read, "Leave right now, get out of there, that is a house of pain."
Today colleges and universities sell programs and majors. Several years ago when my daughters visited college campuses, we heard things like this: "Do you want to be an occupational therapist? We have a program for that! Do you want to be an accountant? We have a nationally-ranked accounting major! Please come to our college and we will train you!"
Rarely, if ever, did someone ask: "Do you want to pursue truth and seek justice by basking in the light of great texts and ideas that can transform your life?" Or, "Do you want to contemplate what it means to live a meaningful life, find a calling, learn how to love your neighbor, and be an agent of reconciliation in the world? If you think these things are important, and you also want to develop some training in a particular field, come to our university!"
Every spring I read an excerpt from John Henry Newman's "What is a University" with my students. It's a chapter in his 1852 book The Idea of a University. Newman wrote the book while serving as the rector of Catholic University of Ireland (today it is known as University College Dublin), a school he helped found.
Newman describes the work of the university as a form of "catechising." Truth, he argued, "is poured into the mind of the scholar by his eyes and ears, through his affections, imagination, and reason: it is poured into his mind and is sealed up there in perpetuity, by propounding and repeating it, by questioning and requestioning, by correcting and explaining." Students may get temporary intellectual "highs" as they encounter an inspiring professor or attend an undergraduate conference, but the "arduous task" of "disabusing the mind" of errors and "moulding" it in truth takes time. It takes a lifetime.
Newman argues that a university is "a place for the communication and circulation of thought, by means of personal intercourse." How does such circulation happen on a college campus? Like bees released from the hive, ideas should buzz constantly around the campus—on the sidewalks, at the cafeteria, in the dorms. This means that a university must be a real flesh-and-blood place. "The general principles of any study you may learn by books at home," Newman writes, "but the detail, the colour, the tone, the air, the life, which makes it live in us, you must catch all these from those in whom it lives already."
If the goal of higher education is the pursuit of wisdom, such a pursuit often happens outside the formal classroom. One finds wisdom in communities of friendship—the kinds of potentially deep relationships forged around conversation about things that matter. As Proverbs 27:17 reminds us, "A friendly discussion is as stimulating as the sparks that fly when iron strikes iron." (Living Bible)
American history is filled with examples of women and men pursuing these kinds of friendships in pursuit of wisdom. In eighteenth-century Philadelphia, for example, artisans and craftsmen gathered together on Friday evenings for conversations about current events, political affairs, and science and moral issues. One of the members of this group, a printer named Benjamin Franklin, called this little community "the Junto" and described it as a "club of mutual improvement" conducted "in the sincere spirit of inquiry after truth."
In the early nineteenth century, Frederick Douglass, an enslaved man not much younger than today's university students, gathered to discuss ideas with young people—Black and white—on the docks of Baltimore. Through their conversations, Douglass learned the values that shaped the nation's birth—and that the founders did not apply those values to him because of the color of his skin. He would later join the East Baltimore Mental Improvement Society, a club of free Blacks devoted to discussing issues related to race, slavery, and religion.
In 1805, a group of sixteen young unmarried women started the "Boston Gleaning Circle" where they built relationships and female solidarity around the reading of poetry, the discussion of history, theology, and geography, and the sharing of short essays. They explored questions such as "What is virtue?" and "What is the use of studying botany?" The Gleaning Circle became the first female literary society in America, and these societies became the backbone of the women's suffrage movement in the United States.
When I talk about these communities of learning in my classes, I often ask students to consider imitating them: "Who will be the first to start a Junto in the first-year dorms or the snack shop?" My spirited call for the cultivation of these kinds of extracurricular communities of learning usually draws laughs and even some eye-rolls. Some of them look at me as if I am crazy to suggest that they would actually return to their dorm rooms and start talking about schoolwork with their friends. But it is in these conversations that education—real education, not just training or degree-seeking—takes place.
The world needs accountants, businesspeople, doctors and nurses, engineers, and physical therapists. But we also need professionally-trained men and women who know how to engage the world in a thoughtful and responsible way.
As I have written before, a nurse can learn to insert an IV tube in a patient's arm, but how will he develop the fortitude to enter a room filled with people suffering from infectious diseases? A successful businessman understands how to make money, but where does she learn to serve the common good? Engineers build things, but what motivates them to volunteer their expertise in the construction of a make-shift hospital? How do we become wise enough to evaluate the news and information that bombard our message boxes and social media feeds?
Job preparation is important. But college is also a time to feed the mind and the soul, build up the intellectual and spiritual resources necessary to deal with life's challenges, and practice the faithfulness, strength, courage, clear thinking, and compassion needed to sustain our democracy and respond to a nation in crisis.
For all of this, Accounting 101 is not going to offer much help.
John Fea is Executive Editor at Current