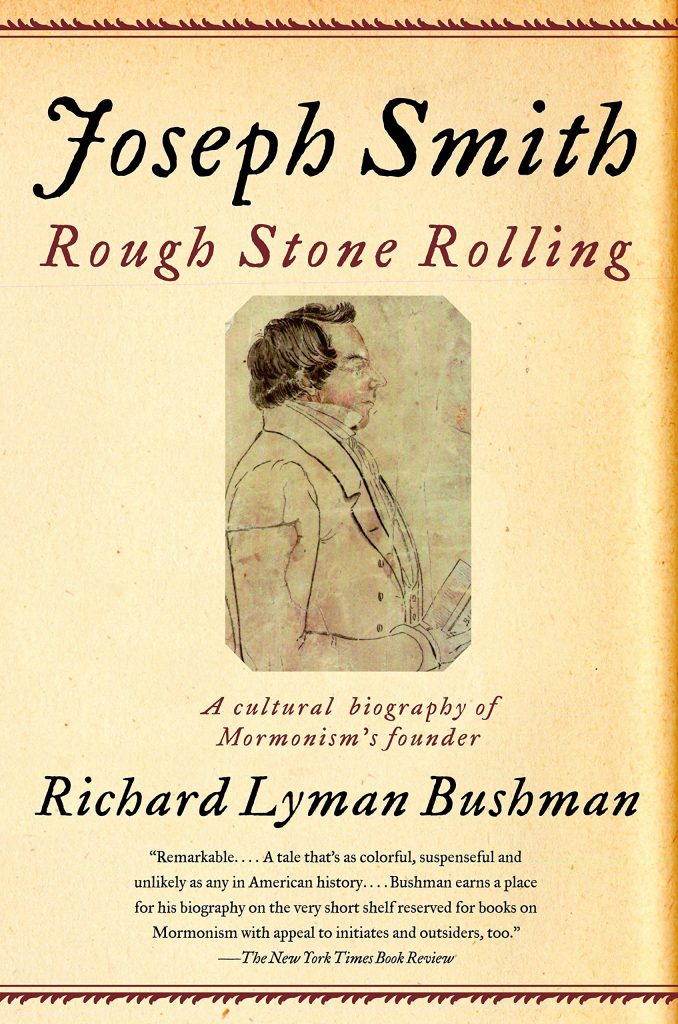 Trent Toone of Deseret News caught up with the author of books such as From Puritan to Yankee: Character and Social Order in Connecticut, 1690-1765 (1967); King and People in Provincial Massachusetts (1985); The Refinement of America (1993); Joseph Smith: Rough Stone Rolling (2005); and The American Farmer in the Eighteenth Century: A Social and Cultural History (2018).
Here is a taste of Toone's interview with Richard Bushman:
Deseret News: What goes through your mind when you turn 90 years old?
Richard Bushman: There are reflections on my life. What does it amount to? Have I done worthwhile things? Can I be pleased and satisfied?
That's one side. The other is, in my case, I'm deeply preoccupied with the Center for Latter-day Saint Arts and with a book I'm writing on Joseph Smith's gold plates. So I'm thinking the same thoughts I had when I was 40 or 50 — can I get my work done?
So my thoughts are sort of a cross between those two.
DN: What can you reveal about the topic of your new book?
RB: It's about Joseph Smith's gold plates. It's called a cultural history, which means the history of how people thought about the plates. It's not my effort to say what were they and to determine the exact truth of them, but to ask how they're treated by both critics and believers, right down to the present.
Why that project? You know, I can't give an answer to that. But I've always felt the plates were so luscious, something intricate, beautiful and strange. It's not like just a nugget of gold, it's gold that has been shaped to serve many purposes, with ancient characters inscribed on them and made by the hands of ancient people. I wanted to explore how people have reacted to that and what it means to Latter-day Saints today.
DN: Which project in your career has been most rewarding?
RB: There are two books I put in that category — one is "Joseph Smith: Rough Stone Rolling," as it did have a high impact and a lot of people have bought it and read it.
The other is a book called "The Refinement of America," which is the coming of genteel culture to the United States, beginning in the 18th century, which resulted in erection of beautiful houses, the attempt to acquire beauty in your life and good manners, creating a refined person. That's probably the book that has had as much influence as any that I wrote.
DN: What do you hope people will take away from your career's work?
RB: I hope that they take away fearlessness, that they won't be afraid to look at historical facts; that they will be patient in trying to understand the meaning; and that they will realize that history can never be totally objectified. That is, you cannot find the truth that everyone is obligated to accept, that the sources do not yield to that kind of demand. You have to realize that there's going to be perspectives — some people will see the very same facts from a different point of view. If they do that, they will be able to respond when our story is criticized or undermined. They will look for another point of view and then decide for themselves which one they believe.
Read the entire interview here. My favorite Bushman book is one that I imagine few people have read outside of the Mormon historical community. It is his 2007 memoir, On the Road with Joseph Smith: An Author's Diary.