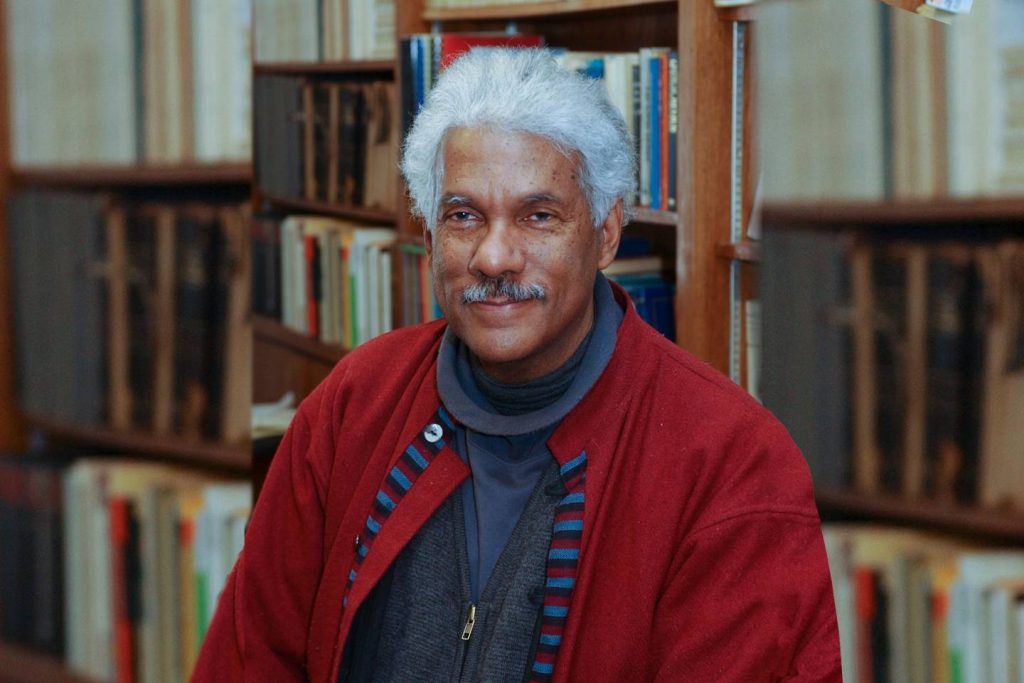 Princeton University religion professor Albert Raboteau's book Slave Religion was the first book I ever read on the history of the religion and the African American experience.
Here is Adelle Banks at Religion News Service:
Albert J. Raboteau, an American religion historian who helped students and journalists enhance their understanding of African American religion, has died.
The scholar died on Saturday (Sept. 18) in Princeton, New Jersey, years after being diagnosed with Lewy Body Dementia, Princeton University announced. He was 78.
A Princeton faculty member since the 1980s, Raboteau reached emeritus status in 2013. He chaired the university's religion department from 1987 to 1992 and was dean of its graduate school from 1992-93.
"Professor Raboteau taught me so much: how to move about the archive, how to trust and be comfortable with my questions, and how to write clearly and with sophistication," Eddie Glaude Jr., chair of Princeton's African American studies department, said in a Princeton statement. "His brilliance knew no boundaries. His work helped create an entire field, and he could move just as easily in the fields of literature and film."
When a book editor came to campus seeking to learn about Raboteau's next book, a Princeton appreciation noted, the author instead arranged a meeting with the editor and Glaude, leading to the publication of the then-graduate student's first book.
In addition to his years of mentoring students, Raboteau also gave journalists his perspective on the history of the Black church and contemporary religious attempts to address racism.
At a 2015 Faith Angle Forum discussion, he addressed reporters on the topic "Forgiveness and the African American Church Experience." Raboteau said small, face-to-face cross-racial gatherings, such as Bible studies and sharing meals, could be more important than statements of apology about racism by predominantly white denominations.
"What we are as a nation is a collection of disparate stories, an ever exfoliating set of separate stories and what we need to bind us together is to be able to hear the stories of others in face-to-face encounter," he said. "And that can be sponsored by churches; churches would be a natural place to sponsor that kind of face-to-face contact."
Raboteau was known for his writings about African American faith, most especially the book "Slave Religion: The 'Invisible Institution' in the Antebellum South" as well as "Fire in the Bones: Reflections on African American Religious History" and "Canaan Land: A Religious History of African Americans."
Read the rest here. I was always interested in Raboteau's conversion to Eastern Orthodoxy. He wrote about it here.