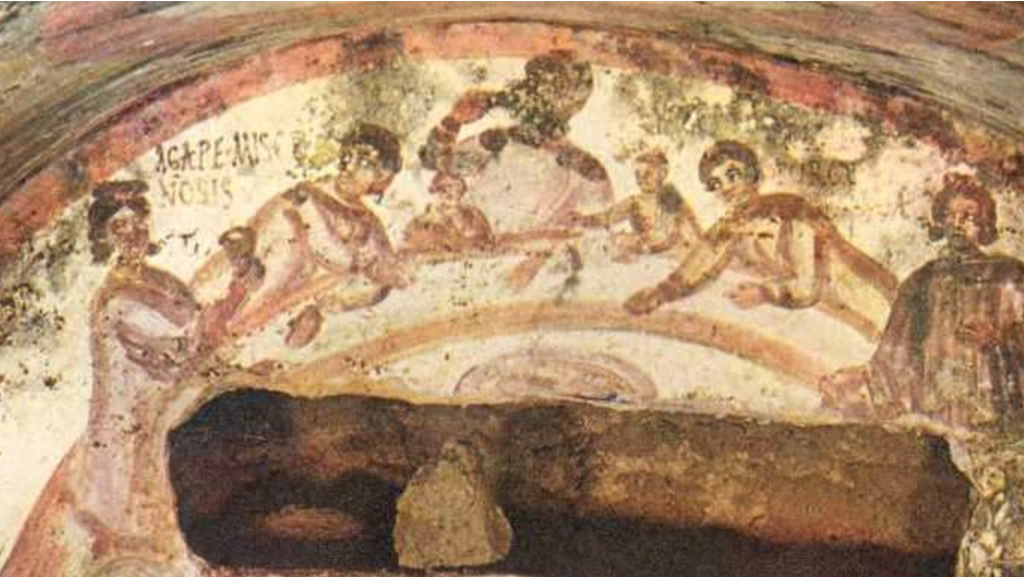 A stubborn and costly credulity among Christians has deep roots
They receive "such doctrines traditionally without any definite evidence. So if any charlatan and trickster, able to profit by occasions, comes among them, he quickly acquires sudden wealth by imposing upon simple folk."
This is how the second-century Greek satirist, Lucian of Samosata (ca. 125–180 CE) concludes his assessment of Christians in The Passing of Peregrinus. In it he details the escapades of Peregrinus Proteus, an especially notorious religious grifter who by his cunning duped a community of naïve Christians into giving him their unwavering allegiance. Peregrinus managed to infiltrate the Christian church in Palestine by persuading them of his conversion and sincere faith. Despite his criminal past, the Christians lavished him with wealth and elevated him as a spiritual authority until, only after considerable time, he gave up the ruse and moved on to his next mark. 
Historians have long cast doubt on the veracity of many details in Lucian's account. The extreme credulity of this community strikes many as implausible, leading the historians to regard Lucian as an overzealous satirist. But recent trends among American Christians may provoke reevaluation.
The Economist and YouGov recently surveyed attitudes toward conspiracy theories among white American evangelicals compared to the population at large. The results reveal some striking trends. Among those familiar with QAnon, 22% of white evangelicals view it favorably, twice the proportion of the general population. Conversely, only 24% find it very unfavorable, whereas this number is 58% among the rest. QAnon, a loose affiliation of conspiracy theorists, promotes outlandish notions: that the American government is secretly run by a cabal of Satanist pedophiles, for instance. Other claims, however, are by now much more mainstream, even advocated by Donald Trump and some of his allies in Congress—such as the belief that Trump lost the 2020 election due to massive and widespread fraud. Here also, according to the same poll, white evangelicals are 34% more likely than others to believe that "millions of illegal votes" were cast.
While the Christian taste for conspiracy undoubtedly has extensive precedents, this recent iteration is bound up with fidelity to Donald Trump. Some regard him as a man of deep religious faith on the basis of, among other things, accounts of his conversion popularized by Paula White and James Dobson and due to corroboration by insiders such as Mike Pence, who vouch for his sincerity.
Many on the outside, it goes without saying, have remained skeptical of Trump's faith due to his crass language, bawdy lifestyle, and complete ignorance of Christian belief and practice—including his repeated insistence that he has neither needed nor sought God's forgiveness. Even so, a 2020 Pew Poll found that 64% of white evangelicals affirmed that Trump was either "very" or "somewhat" religious compared with 35% in the general public, and a larger proportion (69%) said that "honest" describes him "well" or "fairly well," by contrast to only 36% of non-evangelicals. Naturally, then, when he asserts that he won the 2020 election despite definitive evidence to the contrary these religious communities are predisposed to believe it.
This phenomenon has provoked dismay among many evangelical leaders. Russell Moore—until recently the president of the Southern Baptist Convention's Ethics and Religious Liberty Commission—expressed alarm at the influence of QAnon over Christians and observed that it was "taking on all the characteristics of a cult" (that is, an alternative religion). Similarly, Ben Sasse, a GOP Senator from Nebraska and self-identified evangelical, decried in the Atlantic that QAnon threatened to overrun both his party and his faith tradition; he took comfort from imagining that it only holds sway among "the empty, hypocritical, made-for-TV deviant strain of evangelicalism that runs on dopey apocalypse-mongering."
Despite such deflections, the Christian reputation for gullibility is hardly an aberration. In fact, such doe-eyed naivety may be nearly as old as Christianity itself. As seen through Lucian's amusing story of Peregrinus, the ancient origins of this trend provide contemporary observers with a helpful frame of reference for understanding Trump's successful manipulation of today's evangelicals.
Lucian's Peregrinus is a sometime philosopher, public orator, and showman, with a wide-ranging itinerant career. On the run from a scandalous history—including an illicit sexual relationship which he later paid his victims not to disclose—he found himself in Palestine, where he fell in with some Christians. There, he "learned the wondrous lore" from their "priests and scribes," and they quickly accepted him as one of their own—and not merely as a convert but as a leader and authority of the highest order.
According to Lucian, Peregrinus took on the functions of prophet, lawgiver, and interpreter of scripture, and some Christians even revered him "as a god," taking him to be their protector and champion. So well did Peregrinus perform his role—Lucian compares him to the celebrated Greek tragedians—that he was even imprisoned as a Christian, resulting in yet greater renown among his Christian admirers, who began to support him with generous financial donations from far and wide.
In Lucian's assessment, this turn of events was emblematic of Peregrinus' career: a life devoted to public performance in the pursuit of fame which, when possible, he leveraged for personal wealth and luxury. And the Christians proved to be an easy mark. After acknowledging him as one of their own and elevating him to a place of authority, Peregrinus' claims, authenticity, and integrity stood beyond question. Indeed, even after he was later arrested on charges of patricide (which he eluded by way of yet another theatrical display), their support persisted unabated, as he now approached the status of a martyr. Continuing his travels among Christian communities, he enjoyed immense prosperity at their expense. After some time, he, at last, fell from favor so that, exposed as a fraud, he moved on to try his hand at another religious grift, first in Egypt and then finally culminating his career in a spectacular reality show of self-immolation at the Olympic Games, in emulation of the demi-god Hercules. 
To be sure, Lucian's narrative was meant to amuse more than inform. Even so, his assessment of Christians is revealing: as "simple folk" who accept doctrines "without any definitive evidence," they are readily swindled by "any charlatan and trickster" for a quick fortune.
Several obvious analogies to contemporary dynamics readily arise. Persuaded by Trump's performance as a convert to their faith, many came to view him as a champion who could defend Christians against imminent threats and (re-)instate their cultural standing. As such, attacks on his character only further authenticated his role as a martyr and expanded the scope of his celebrity. His word was to be trusted, even when it involved the repetition of absurd or debunked conspiracies, such as the stolen 2020 election.
A common thread runs across the centuries: an uncritical fidelity to certain brands of manipulative and authoritarian leadership. This may help explain (as Kristin Kobes du Mez and others have recently shown) why such unholy fidelity has long been endemic to American evangelicalism. As for Lucian, while his historical reliability remains uncertain, his portrait of Peregrinus, a self-obsessed, power-hungry performer of Christian piety, together with a credulous eagerness among believers to embrace him, resonates strikingly with the recent coalescence between evangelicals, Donald Trump, and QAnon. How long this ruse can be sustained, and whether its participants represent merely the fringes and not the core of the evangelical tradition, remain to be seen.
Courtney J. P. Friesen is Associate Professor of Religious Studies and Classics at the University of Arizona