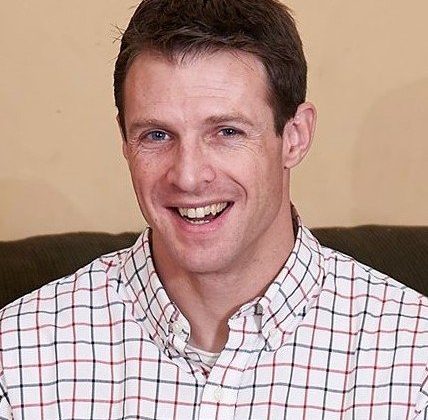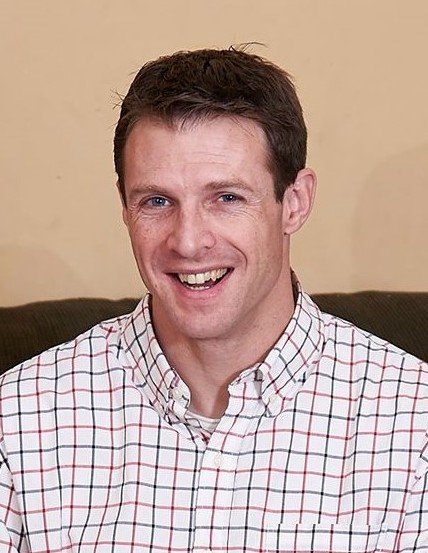 This summer I remembered my friend Bob Gorinski. Yesterday my local paper, the Carlisle Sentinel, remembered him.
Here is a taste of Tim Gross's piece:
On the surface, Robert "Bob" Walter Gorinski, 44, of Mechanicsburg practiced physical therapy, trained hundreds of athletes until he died July 8 after a one-year battle with cancer.
But Bob Gorinski's story, his legacy, and the impression he left on the hearts of healing athletes for decades, reach well beyond the surface.
The words that pour out in tribute to Gorinski feel almost mythical, telling tales of a tireless, tire-pushing family man with a folktale physique and an insatiable intellectual appetite. They describe a renowned physical trainer with unmatched emotional intelligence and an unbridled spirit. They paint a picture of humility and health set in a foundation of faith.
Among the tributes and tales surrounding Dr. Bob Gorinski, one word continually resurfaces.
"Bob was very unconventional," said Russ Allen, a youth ministries pastor at West Shore Free Church in Mechanicsburg, former patient and longtime friend of Gorinski's. "I guess that's a good word to describe him, but in the best way possible."
With his unique approach, and his exercise science education from Slippery Rock University, Gorinski cultivated a career in physical therapy that included stops at orthopedic practices, GoWags Training Center (The "Go" was Gorinski's namesake) and its current iteration, FullReps in Camp Hill. Gorinski also started his own practice, applying his personality to personalized training.
"We loved the way he challenged conventional thinking," said Kyle Wagner, who, along with his twin brother, Bret, formed the "Wags" in the GoWags partnership. "We loved the way he varied his training. It was always about having fun. We would call it productive fun, and Bob was the king of having productive fun."
For every king, there's a kingdom, and Gorinski shared his on Bonny Lane in Upper Allen Township with his wife, Amy Marie, their five children, and a legion of athletes taking an unconventional route during injury rehabilitation and weight training.
"We would train in his backyard," said Allen, a Mechanicsburg High School and Dickinson College alum who worked with Gorinski after injuring his knee on the football field during his sophomore season with the Red Devils in 2011. "He didn't have, like, store-bought hurdles or sleds or anything like that to push. We would push cars in the driveway as part of the workout, and we would jump over picnic tables in his backyard. And lawn chairs, things like that."
It was part of the Gorinski Method, an approach to training, and to life, that dove deeper than reps and charts and the nuts-and-bolts of physical activity.
Read the rest here.