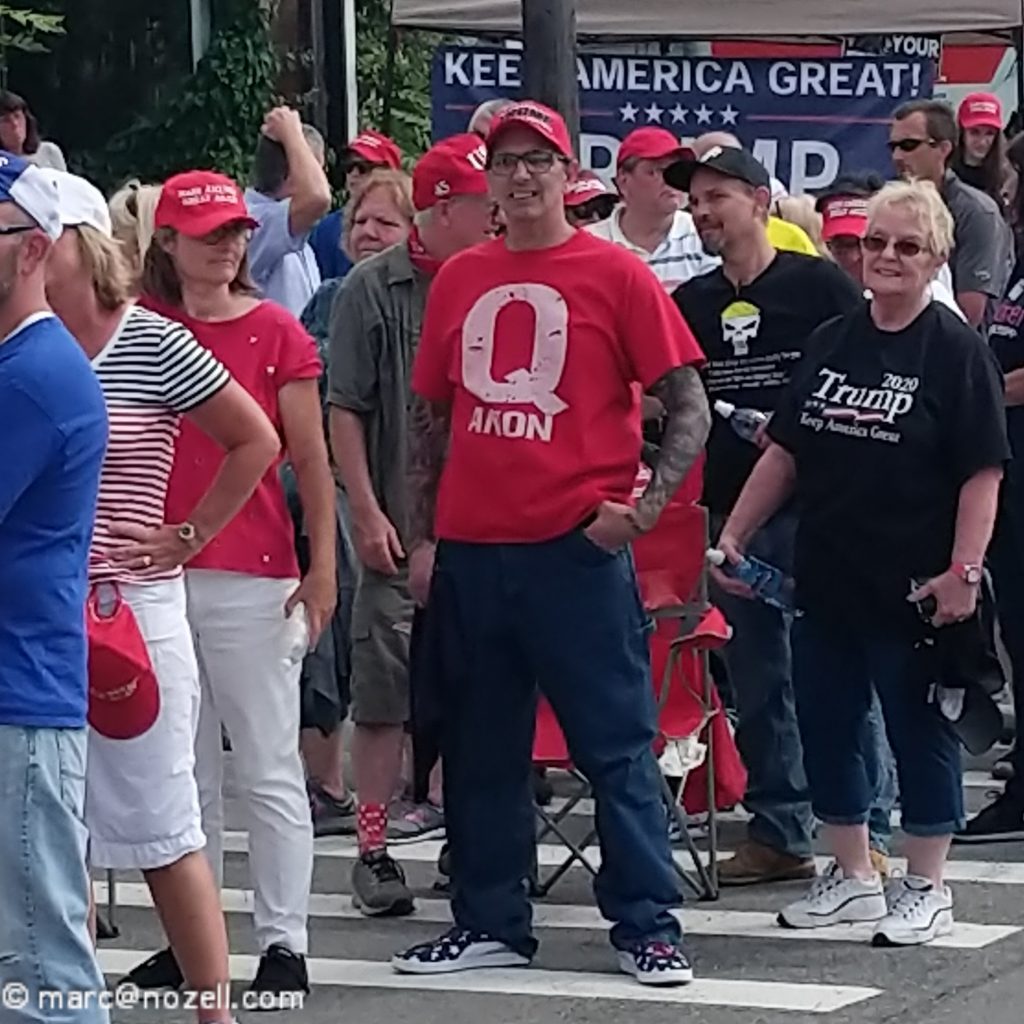 Here is a taste of Katha Pollitt's piece at The Nation:
I can just barely see how someone could think that virtually every doctor on the planet is wrong—after all, the medical consensus has been wrong before. But where's the evidence that ivermectin cures Covid, let alone that the vaccines make you sterile, implant microchips in your blood, change your DNA, and magnetize you? What makes it possible to take the position that a virus that has already killed more than 650,000 people here and millions worldwide is a hoax that the government is using to scare you into submission? Billions of people have received the vaccines—if they prevented pregnancy or made spoons stick to your face, we would know by now.
It wouldn't matter so much if these delusions affected only the believers themselves. After all, people do lots of foolish, dangerous things. But refusing to get vaccinated or to wear masks harms other people—that's what "infectious" means. Yet one in eight nurses have so far refused the vaccine, as have many other health care workers, like the Kentucky nursing home worker who went on to infect 26 people.
Perhaps I shouldn't be so surprised. According to a PRRI poll last May, 15 percent of Americans believe in QAnon. Yes, one in seven Americans agreed with the statement "The government, media, and financial worlds in the U.S. are controlled by a group of Satan-worshipping pedophiles who run a global child-sex-trafficking operation." The strongest predictor of QAnon adherence? Reliance on Fox and other far-right news sources. Another fun fact: 39 percent of all Americans—and 85 percent of QAnon believers—think Covid-19 was intentionally developed in a lab. Perhaps not surprisingly, 73 percent of QAnoners believe the 2020 election was stolen from Donald Trump, as do 29 percent of all Americans.
What do you do when a big swath of Americans believe things that are demonstrably false and have already led to events like the January 6 insurrection? Are we a nation of lunatics, some of whom found each other on the Internet, mobilized under Trump, and in a few short years took over the Republican Party? America has always had a lot of crazy right-wingers, but it's one thing to believe that the Soviet Union was out to destroy us and another to believe that the world is run by a ring of Satan-worshipping pedophiles who kill and eat children to get their adrenochrome fix. At least the Soviet Union actually existed.
What does the popularity of QAnon do to comforting bromides about the wisdom of the people? We're told to trust the voters because ordinary folk know what's what, but how can you trust the voters if so many of them think their paranoid delusions are reality? Liberals are castigated for "elitism," for condescending to Republicans and red-staters and Trumpers and fundamentalists, who should be approached with empathy and respect. But how do you have an unthreatening, warm, friendly conversation with someone who thinks Oprah Winfrey and Pope Francis eat children? "That's interesting. Some people say Tom Hanks is involved as well, but that's hard to believe, don't you think? He's so nice! By the way, these cookies are great."
Read the entire piece here.
Read about the Oprah conspiracy theory here and the Pope Francis conspiracy theory here.