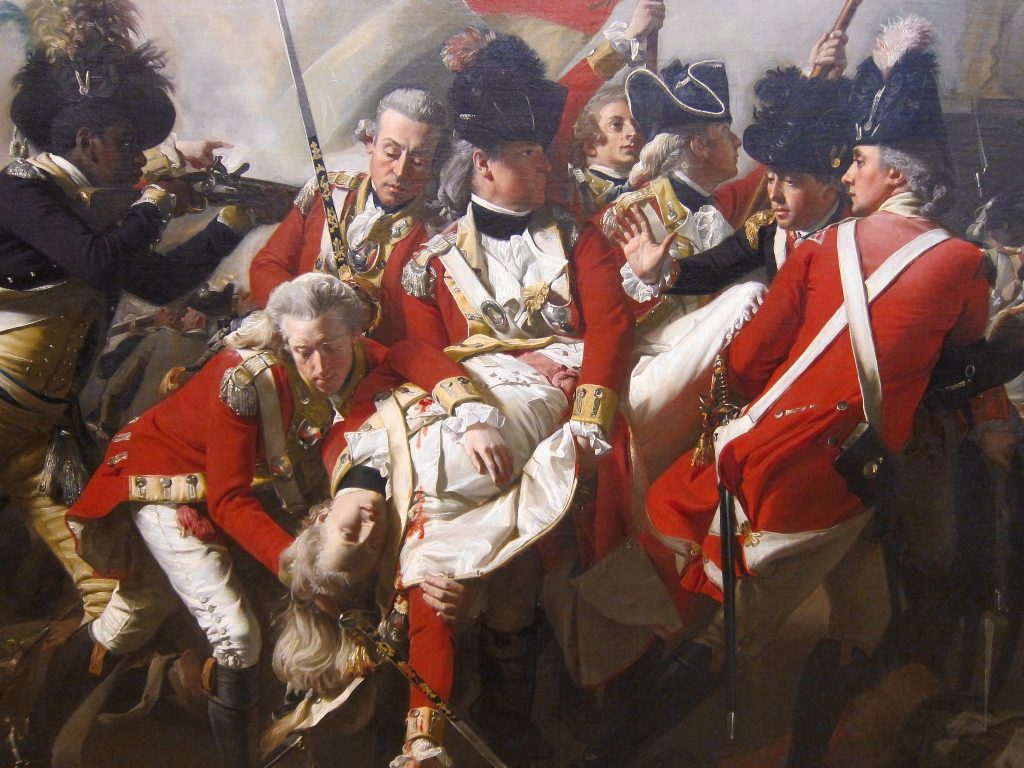 Earlier this week Sam Haselby, an early American historian and a Senior Editor at the online journal Aeon, tweeted: "PSA for historians: People love history. No one outside professionals cares about historiography."
Haselby published his tweet in the midst of a debate taking place on social media and other internet sites over the origins of the American Revolution. In a July 2 op-ed at The Washington Post, University of South Carolina historian Woody Holton argued that the American colonists broke with England in 1776 because Lord Dunmore, the royal governor of Virginia, issued a proclamation calling on enslaved Blacks to join the British army. "Whites' fury at the British for casting their lot with enslaved people," Holton wrote, "drove many to the fateful step of endorsing independence."
Holton's article was, in essence, a defense of the controversial New York Times 1619 Project. Several senior scholars offered a joint response to the piece, arguing that slavery had little to do with the coming of the Revolution. Holton offered a rejoinder at History News Network. He also turned to Twitter. Earlier this month he began tweeting evidence to support his argument—one tweet every day until the book version of the 1619 Project is released on November 16: seventy-six straight days.
Conversations over how we should interpret the American Revolution are important, and I am gathering the various responses to Holton's piece for a future blog post. But Haselby's tweet struck a nerve. Within minutes of its publication, the so-called "Twitterstorians" pounced. Many of their responses confirmed the point Haselby made with his original tweet, revealing, once again, that many academic historians are clueless about how to make their discipline relevant to the general public. Others (perhaps fresh off a lecture on historical empathy?) showed that academics can get nasty when someone challenges the profession's received orthodoxy. If you are a reader of Current and enjoy history but are not familiar with academic discourse, I encourage you to log on to Twitter, search "historiography," and see if you can make sense of it all.
And if you are reading this as an academic historian (we don't have too many of them as patrons of Current), I encourage you to check out this week's New York Times best-sellers list. It includes a book on the history of Marxism by a Fox News personality, a narrative of the American experience by the chairman of a private equity firm, and a global history of race and class by a Pulitzer Prize-winning journalist. I went back and looked at all the New York Times best-sellers lists for 2021 and did not find any works of historiography.
I talk with a lot of prospective college students who are thinking about majoring in history. As I walk them and their parents through Messiah University's history curriculum, I tell them that all students take a senior capstone course titled "Historiography." Over the years I have gotten pretty good at reading their faces when I tell them that historiography is the "study of the study of the past." Parents often laugh or give me a look of wide-eyed amazement that a course on such a subject exists. Their son or daughter either smiles in anticipation of the intellectual challenge that awaits or looks at their parents in obvious fear as they realize a history major is more than just the memorization of dates and names.
My colleague Norman Wilson, the author of a popular historiography textbook titled History in Crisis: Recent Directions in Historiography, often uses the art world as a means of illustrating the difference between history and historiography. Historians are the artists, historiographers the art critics. And most people prefer viewing good art over reading art criticism.
Don't get me wrong, historiography is an essential part of the college history classroom. By examining how interpretations of the past change over time, students learn that history is always being revised in light of new evidence or the pressing concerns of the present.
Last week, in my course on colonial America, I spent an entire class talking about the way historians over the years have interpreted the life of Pocohontas. Last year I began my Age of the American Revolution course with a lecture on historiography. As the semester progressed and I read primary source documents with my students, we discussed how a "Neo-Whig" or "Neo-Progressive" historian of the Revolution might interpret such evidence.
But historiography is not always the best way to get the general public excited about the past or how it shapes the present. I think this is what Haselby meant to communicate with his tweet. Ordinary history buffs would rather read a compelling story about slavery and race in Revolutionary America than a book about how historical work on these subjects has changed over the course of the last century.
For example, in 2008 I published The Way of Improvement Leads Home: Philip Vickers Fithian and the Rural Enlightenment in America. I spent much of the Introduction to that book situating my argument—that "rural Enlightenment" was not an oxymoron in British North America—in the larger scholarly conversation about the meaning of the Enlightenment in the eighteenth-century Atlantic world. When I started speaking to public audiences about the book, I spent a considerable portion of my talks explaining how I was offering a new view of the Enlightenment in America. No one cared.
But when I started talking about Fithian's love affair with Elizabeth Beatty, or his first-hand accounts of life in George Washington's army during the Battle of Long Island in the summer of 1776, or his relentless quest for self-improvement, the line at the book table in the back of the room grew longer. People were interested in real human stories from the past—narratives with historical characters who faced similar challenges to ones they face, or who led lives that provide a window into a lost world, one very different from their own.
History majors at colleges and universities must read historiography. But those who pursue careers in the field, whether it be in a K-12 classroom, a museum, or historical site, will quickly realize that their students and visitors don't want snippets from a graduate school literature review.
While scholars, especially graduate students and early-career historians, need to make a case for how their interpretations of the past fit into a larger conversation about the topic at hand, such performative exercises are designed to convince their elders that they are worthy members of the guild. Most average readers of history are bored by this stuff.
The best response to Haselby's tweet came from Jim Downs, the Gilder Lehrman NEH Chair of Civil War Era Studies and History at Gettysburg College and the editor of the Journal of Civil War History. Downs writes, "What I got from Sam's insightful tweet is not to find cases of when historiography appeals to the public but rather recent historians aren't connecting to the public as non-historians do. The profession tends to prize historiographical intervention rather than public engagement."
"Historiographical intervention" is the seed of professional ambition in the historical profession. The right intervention, conducted in accordance with the latest intellectual fad, might land someone a post at a prestigious university.
But will there be any students left to hear his lectures or read her books?
John Fea is Executive Editor of Current