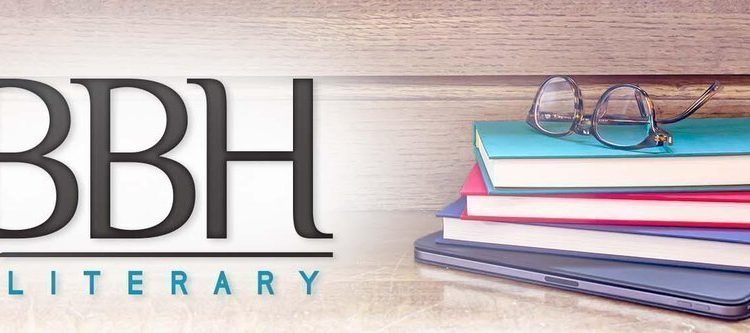 Are you looking for a literary agent? A book publicist? Editorial assistance? If you answered "yes" to any of these questions, check out BBH Literary, the brand new agency founded by David Bratt and Laura Bardolph Hubers. David acquired my book Believe Me: The Evangelical Road to Donald Trump and I worked with Laura on the publicity campaign for the paperback edition. Some of you know David's former work as the editor of the successful Eerdmans Library of Religious Biography. That series includes biographies written by some of the best American religious historians working today.
Former Wm.B Eerdmans executive editor David Bratt and director of marketing and publicity Laura Bardolph Hubers announced they have left the publisher to cofound a new company, BBH Literary, LLC, a publicity firm, literary agency, and editorial service. The idea behind combining talents is to show the significance of what their authors are doing. "It's all about helping build the bridge between authors and readers," Bratt said.
During her nine years at Eerdmans, Hubers handled publicity for trade and academic titles including works by N.T. Wright, Willie Jennings, Randall Balmer, and many others. She also edited Means of Grace: A Year of Weekly Devotions. "I'm thrilled to renew focus on my first love, which is book publicity," said Hubers in their announcement.
Bratt spent more than 20 years at Eerdmans during which he edited and helped bring to market over a hundred books, including works by John Fea, Mark Noll, Lamin Sanneh, and Angela Gorrell, as well as biographies of Mister Rogers, Billy Graham, Franklin Roosevelt, and Winston Churchill. He said, "The world is awash in books, so it's never been more important to help authors and publishers communicate what makes their book special."
Check out the BBH website for more details.
Back in 2018, David and his spouse flew to Washington D.C. and got up early on a Sunday morning to accompany one of his authors to C-SPAN studios. He snapped this picture of me and Washington Journal host Steve Scully just before the start of the show. Needless to say, clients at BBH Literary are in good hands!