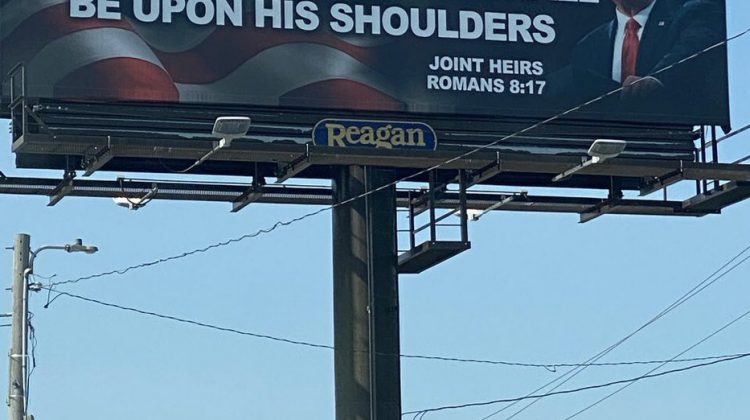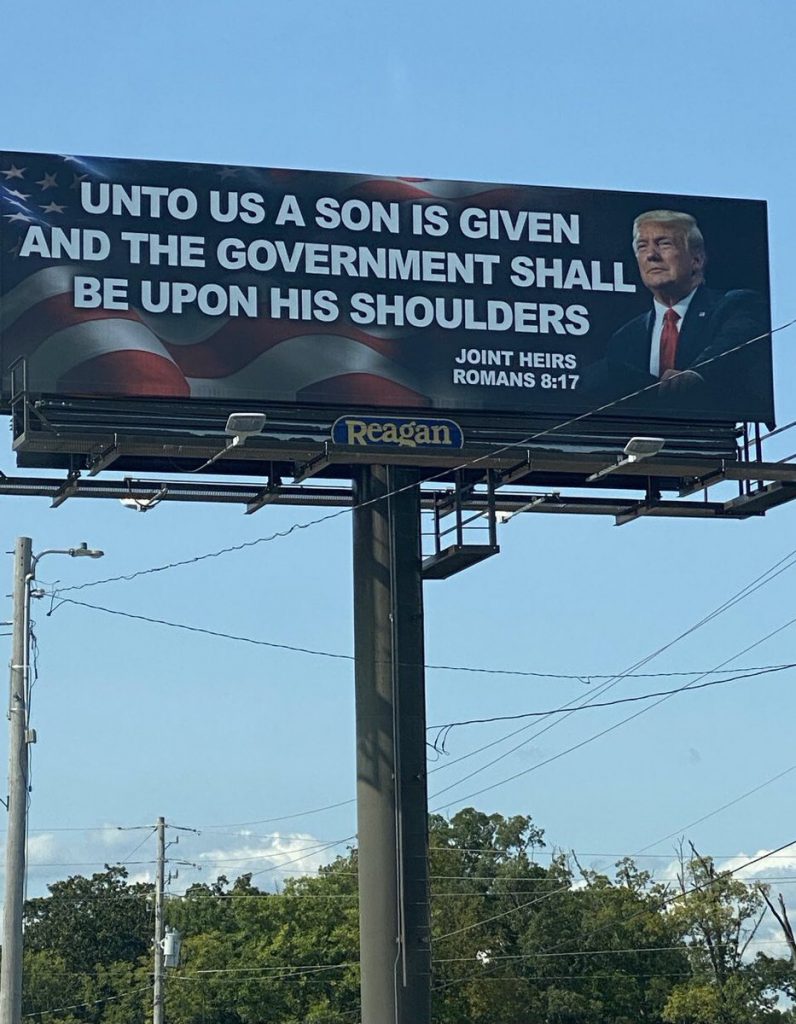 We posted about this blasphemous billboard last week. Heather Greene at Religion News Service has more:
The billboard is situated on a well-traveled commuter route in Fort Oglethorpe, Georgia, near the border of Tennessee. Historically known for being the site of the second-deadliest Civil War battle after Gettysburg, the area is a Republican stronghold represented by U.S. Rep. Marjorie Taylor Greene. Catoosa County residents voted overwhelmingly for Trump in the 2020 presidential election. Most recently, Greene and U.S. Rep. Matt Gaetz stopped in nearby Dalton, Georgia, on their "America's First" tour.
It is not known who sponsored the billboard message. The sign is owned by Reagan Outdoor Advertising based in Salt Lake City, which has a history of political involvement in Utah but is not reportedly responsible for the Georgia sign.
Scott Hibberts, general manager of Reagan's Chattanooga office, told The Chattanooga Times Free Press that the company "supports our advertiser's First Amendment rights and the use of our displays to promote legal products and services, as well as other messages that may be editorial in nature," adding, "as long as those messages are not offensive to the moral standards of the community, do not provide misleading or false statements, and are legal."
The Trump sign was reportedly placed for a client of Atlanta-based company Impact Outdoor Media. The media company did not respond to a request for comment.
The Catoosa County Republican Party also denied any involvement and had no further comment on the billboard's message or origins.
Read the entire piece here.