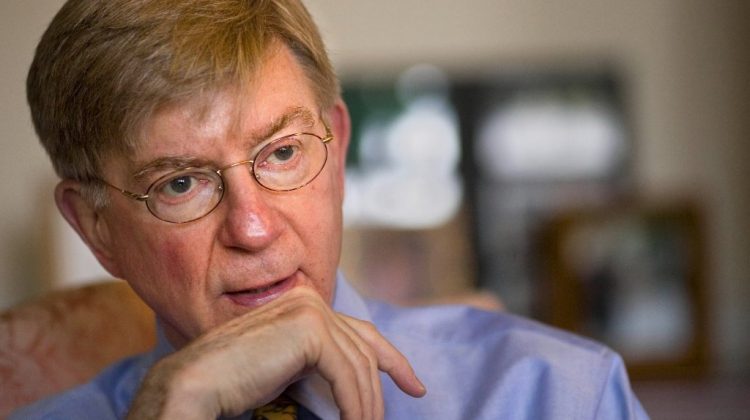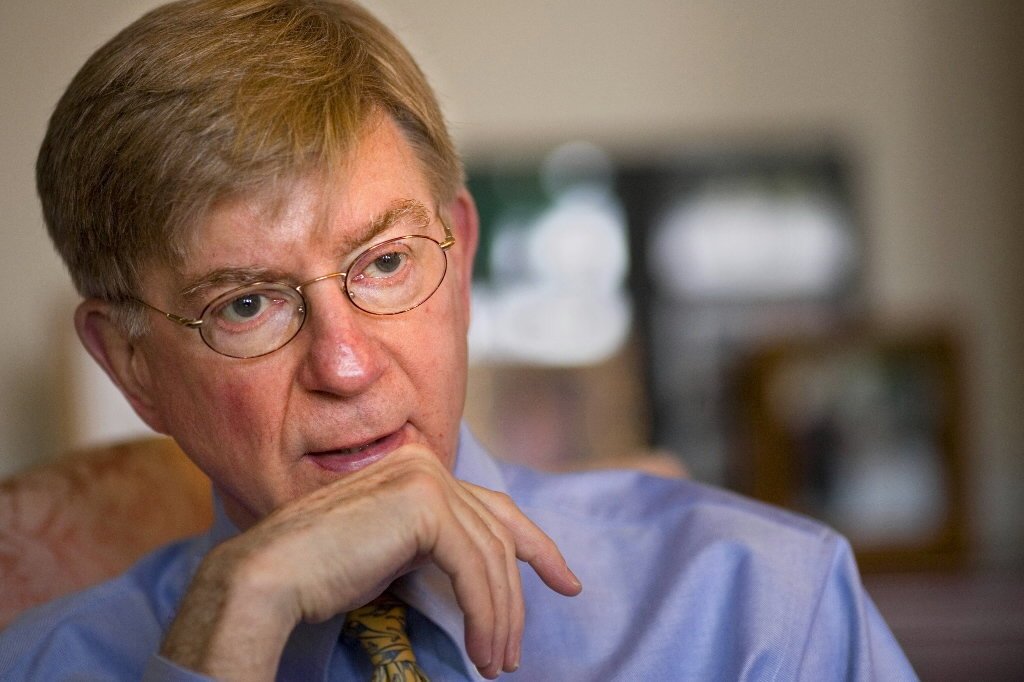 Over at Politico, Zack Stanton asks George Will if "conservatism" means anything anymore. Here is a taste of his interview with the conservative columnist:
In your book, you write that "America's most dispiriting intellectual phenomenon is the degradation of higher education." What's behind that? There has always been some degree of culture war over academia and its place in society, but it seems like over the last few decades, it has morphed into something different.
It took 800 years of the evolution of the great research universities — through thickets of ecclesiastical and political interference — to get to where they became the great ornaments of Western civilization. And it can take about one generation to kick all that away.
Now, part of the problem is that a lot of the radicals in the 1960s went to work on campus, got tenure and through the tenure system, reproduced themselves. There are a lot of people on campus nowadays who just don't belong there — they shouldn't be teachers; they should be political activists. Fine! Go out and do your thing, but don't pretend that you're going to be teachers.
This isn't just on campuses. There's a common academic culture from Harvard Graduate School to kindergarten in Flagstaff, Arizona. It's spread across the country as evenly as honey on toast. And it affects everything. Everyone is an activist nowadays. The head of the Los Angeles teachers union recently said that all this business about "learning loss" during the pandemic is nonsense. So your children — "your babies," she said — so your babies don't know their times tables; they learned the meaning of the word "insurrection" and "coup." Oh, please! That's not what they're supposed to learn in third grade.
There's a monochrome ideological culture on campus, often enforced through cultural signals in the name of diversity — diversity in everything but thought. Now on campuses, it's déclassé to be a conservative. You're not just mistaken [in your beliefs]; you're somehow vulgar. And it's this sense of condescension to the vulgarians that infuses a certain high-octane bitterness into our politics these days.
One of the striking things to me about our politics is that the grievances — which multiply like rabbits and cause people to be constantly furious — are very difficult to address with "politics" understood as "legislation and policy." I mean, if people feel condescended to, how do you write a bill and take care of condescension? It's very hard to address, which is why politics becomes sort of cut off from the normal stuff of politics. Donald Trump says, "these people despise you and we should despise them." What do you do politically? I don't get it.
Did the success of Donald Trump make you reconsider what you thought of as "conservatism"?
No. No, no, no. It made me realize that conservatism was a label that could be hijacked. But no: Conservatism, by golly, is what I say it is. [Laughs]
In my last book before this one, "The Conservative Sensibility," the common question — and it's a good one — was: What do conservatives want to conserve? The answer is the American founding, which is basically three things. First, there is a constant human nature — we are not just creatures who acquire the impress of whatever culture we're situated in. Second, there are natural rights — that is, rights that are essential to the flourishing of creatures of our constant human nature. Third, governments are, as the declaration said, instituted to "secure" — the most important word in the declaration —those rights, which preexist government. And the structure of government must be such that, in our Madisonian way, government is strong enough to protect the rights, but not too strong to threaten our rights.
That's conservatism. And along comes Mr. Trump, who says, "No, conservatism is beating up on the Mexicans" or whatever he says.
Read the entire interview here.