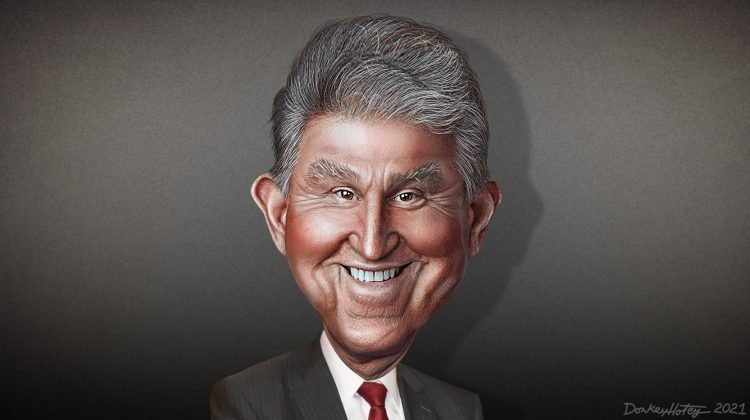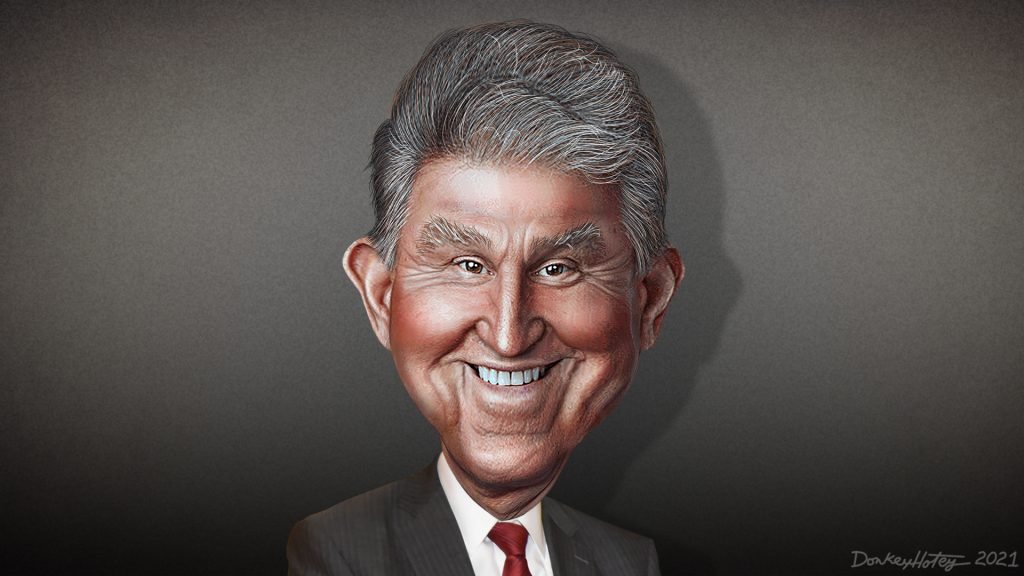 Here is Will Bunch's piece at The Philadelphia Inquirer on the West Virginia Senator who, along with Arizona's Kyrsten Sinema, is standing in the way of Joe Biden's $3.5 trillion "social infrastructure" bill.
As the summer of 2021 comes to an ignominious end this week, millions of Americans will remember these blazing hot months as a time of dashed hopes on ending our life-altering pandemic and growing alarm about the floods and fires fueled by climate change. But in Washington, D.C. — the place where solving these problems needs to start in the U.S. — both the hellish season and what it might mean for future generations will be recalled as "Almost Heaven," the well-equipped houseboat owned by West Virginia Sen. Joe Manchin where the nation's leaders spent a moonshine-soaked summer lazily floating past the crises.
The Washington Post recently revealed the Democratic senator's pricey vessel as the place where Manchin "has found himself in the captain's seat for much of what gets done, or doesn't get done, in Washington" — with the Senate divided 50-50 and an agenda to save America's middle class hanging by frayed slipknot. Manchin's large houseboat that is "somewhere between a trawler and a yacht, big and boxy," the Post reports, has been a hot spot — both for Democratic and Republican senators and President Biden's cabinet secretaries to forget their bitter partisan differences over free-flowing beer, and also possibly for COVID-19, after South Carolina GOP Sen. Lindsey Graham said he might have infected guests there.
"There's no 'parties,'" Manchin — wearing a bandage on his forehead that he swore was caused by bending over to fix a sink on the Almost Heaven (for non-boomers, a reference to the famous John Denver lyric about West Virginia) — told the newspaper. Attendees like Delaware Democratic Sen. Chris Coons insist that gatherings have been great for fostering working relationships, that the $1 trillion infrastructure plan passed by the Senate with 17 GOP votes "probably would have fallen apart" if not for the "cookouts" on, or in, Almost Heaven.
But with autumn closing in, Washington seems hopelessly adrift on Biden's ambitious plans for working families and fighting climate change, and any forward progress will likely depend on what comes out of Manchin's bandaged brain in the coming weeks. In a slew of TV appearances, the West Virginian has made it clear he will use his deciding vote in the 50-50 Senate to shrink Biden's plan from $350 billion a year to only $100 billion to $150 billion — he's failed to truly articulate why — and he's also managed to downsize the ambitions of a do-or-die-for-democracy voting-rights bill, even as he insists (for now) he won't end the filibuster to pass even that. Whatever happened on that houseboat, the brief chance to end American kleptocracy may be sinking.
Indeed, analyzing Manchin and his motives — both politically and psychologically — has become something of a cottage industry in the nation's capital. I've already written about how Manchin's pro-billionaire austerity politics are wildly out of step with the real-world needs of voters in poverty-plagued West Virginia, suffering from pothole-laced highways, climate-worsened floods, and opioid abuse. Instead, the senator and former governor sees promoting his personal brand as his path to winning elections and wielding power.
No ideological label explains what Manchin has been doing this summer. He's not even a political centrist. He's a self-centrist — measuring his worth less on how much bacon he brings back to almost-heaven West Virginia and more on his number of hits on MSNBC's Morning Joe. In recent days, the take-down in neighboring Virginia of the post-Confederacy statue of Robert E. Lee was a reminder of a nation's ever-changing iconography. If America ever wants to memorialize the 2020s, we should build a monument to Manchin's massive ego.
Read the rest here.