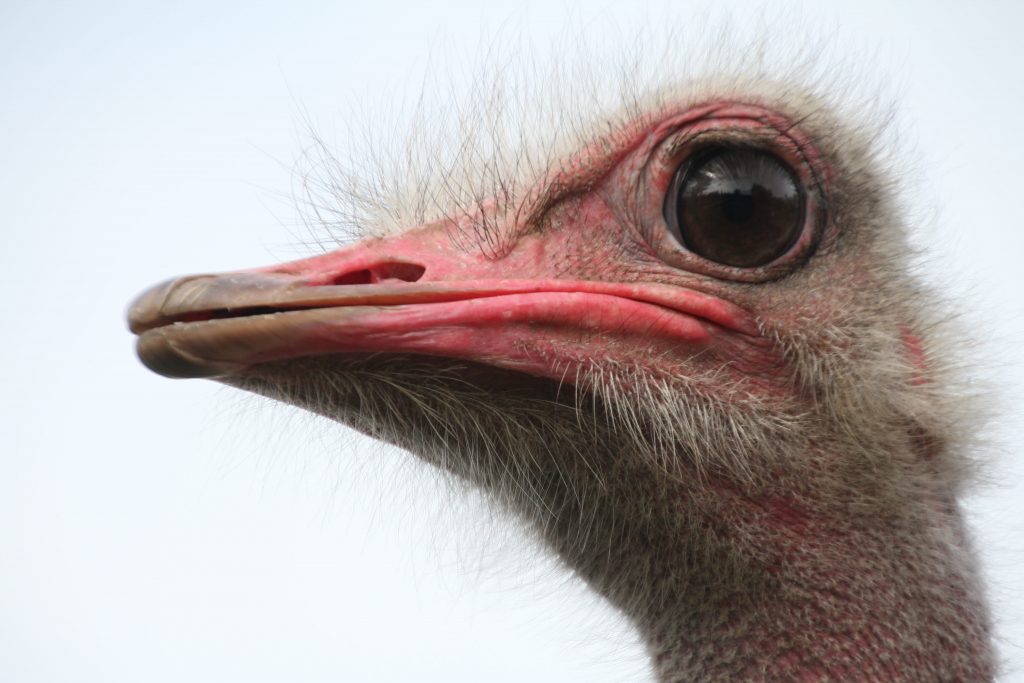 Trumpism reminds us that stupidity is an enduring threat
Naming a problem can often create pathways toward solving it. But there are always challenges in choosing the right name. Supplying an especially harsh name to the problem may do as much to alienate and distress as it does to clarify and resolve. So I understand that I take on a certain level of risk when I argue that the root of Trumpism and its followers is rank stupidity. I, of course, am not exempt from stupidity myself. But my own stupidity doesn't automatically disqualify me from recognizing the stupidity of others. 
The term "stupidity" doesn't need to have a purely derogatory connotation. Even its sarcastic, hyperbolic use can simply be a form of play. But as a harsh word, it can evoke a sense of disruptive discomfort on the part of those upon whom the label is cast. When I use it to describe what a Trumpist says or does, I always hope that its offensiveness will inhibit a Trumpist from being outwardly fanatical. In turn, it is my hope that the spread of Trumpism will at least, if only slightly, be suppressed. Enough of those sarcastic jabs could weaken the spell that Trumpists are under. As Dorothy Day reminds us, big things can emerge from small efforts in thought, word, and deed. We cannot underestimate the power of small efforts. They might incrementally make a difference in the long run. That, at least, is my hope when I refer to my Trumpist opponents as stupid.
No one should be surprised that stupidity presents a deep and abiding societal problem. We've been forewarned about its toxicity. Many respected intellectuals have cited stupidity as central to the problems of a given society. Oscar Wilde reduces all sin to stupidity. Martin Luther King, Jr. refers to the combination of sincere ignorance and conscientious stupidity as the most dangerous one-two punch in the world. Bertrand Russell considers stupidity, malevolence, or the combination of the two to be the cause of the most important evils in history (for instance, the rise of fascist governments). Dietrich Bonhoeffer treats stupidity as more dangerous than malice. According to him, we are defenseless against stupid people. Nothing can be done to persuade them. They ignore the appeal to reason, evidence, or facts. They even have the guts to respond with violence after being irritated by the truth. As Bonhoeffer points out, "The stupid man is under a spell . . . [And] having become a mindless tool, the stupid person will also be capable of any evil and at the same time incapable of seeing that it is evil."
If the term can be clearly defined and its instantiations illustrated, calling an individual or group of people "stupid" can be a merely—even objectively—descriptive exercise, in the same way, that calling someone a "coward" can be. A coward is someone overcome by fear and thereby prevented from completing a doable task. An otherwise competent driver who will not drive on a freeway due to fear is a coward. 
There is a common understanding of stupidity, just as there is a common understanding of cowardice. The philosopher Steven Nadler describes it this way:
Stupidity is a kind of intellectual stubbornness. A stupid person has access to all the information necessary to make an appropriate judgment, to come up with a set of reasonable and justified beliefs, and yet fails to do so. The evidence is staring them right in the face, but it makes no difference whatsoever. They believe what they want to believe. Not only do they have no good reasons for thinking that what they believe is true—there are often good reasons for thinking that what they believe is false. They are not acting in a rational manner. 
Anyone who uses the word "stupid" should intuitively recognize the adequacy of Nadler's account. I can identify numerous instances of it in my online conversations with Trumpists. Let me give two examples. One of my Trumpist friends regularly claims that Biden is a pedophile. I've pointed out that, if such an accusation against Biden has at least minimal credibility, why does Trump—a master exploiter of such rumors—never use this "fact" in his rhetoric against Biden? It would be a perfect opportunity for Trump to tarnish Biden's name. In addition, no governmental agency is doing anything about it—such as formally investigating the accusation. Other Republican politicians do not even use the accusation against Biden. They strike me as at least sufficient reasons to not go public with such an accusation. Sadly, my Trumpist friend seems oblivious to the need for sufficient reasons to justify his beliefs.
Another Trumpist friend persistently claims that there were significant cases of fraud in the last presidential election. But some sixty relevant court cases were dismissed for lack of evidence. Sidney Powell, one of Trump's lawyers, has even admitted that no reasonable person would believe her claims about the election. That should have been a big revelation. William Barr and Chris Christie, Trump-supporting public figures, declared that it was a fair election. Furthermore, right-wing media companies recanted their initial claims of fraud after a voting machine manufacturer filed lawsuits against them. Despite all of such relevant facts, certain Trumpists persist in believing there were election frauds. These facts should have been enough to persuade a minimally sensible person. My two Trumpist friends are clear embodiments of Nadler's idea of stupidity.
Stupidity is pervasive in Trumpland. I have come to think of it as a product of political mass hypnosis in its grandest scale. Ralph Benko describes it as Saul Alinsky-like wizardry in action. Hypnosis expert Eric Greenleaf suggests that Trump has naturally and tactically put lots of Americans in hypnotic trances "induced by surprise or confusion, extreme good and bad news." Trump is a master manipulator of emotions. Richard Barker, "The Incredible Hypnotist," even coined the term "Trumpnosis" to capture this tendency. Trump seems to have a natural talent to bewitch certain groups of people with common complaints, prejudices, nostalgic yearnings, and grievances.
Due to these exhibitions of stupidity in Trumpland, it is not a stretch to say that many in America remain under a spell of stupidity. And not just any kind of stupidity, but one specifically induced through Trump's public rhetoric. With millions living under this spell, we are in trouble for the long haul. David Krakauer, President of Santa Fe Institute, considers such stupidity the greatest problem of our time. He suggests that there should even perhaps be professors of stupidity: scholars who study it. I surely want to be one of those stupid professors. If I look deep within, I might find my own self a worthy object of study.
Fidel A. Arnecillo, Jr. is a church planter for the Evangelical Covenant Church, and lead pastor of Symposia Covenant Church. He is also philosophy instructor at California State University.